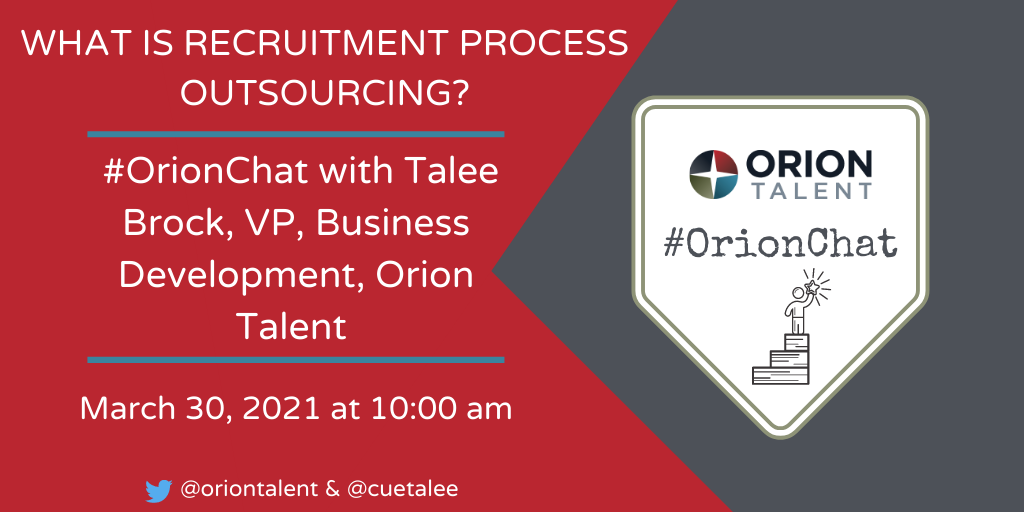 Last week, we hosted a live #OrionChat on Twitter, @oriontalent, with Talee Brock, VP, Business Development at Orion Talent. In case you aren't familiar with the concept, a tweet chat is a live conversation on Twitter to discuss a specific topic.
Recruitment Process Outsourcing - What is RPO?
This month's tweet chat focused on Recruitment Process Outsourcing (RPO) and how this talent solution can address hiring needs. Talee joined the chat to discuss how she works with clients to design Talent Programs and RPO solutions that support their unique Talent Acquisition needs.

She answered questions on topics including the common recruiting roadblocks that RPO can address, the talent metrics that improve with the implementation of RPO, and examples of RPO in action, among others.
Read a few key tweets from the #OrionChat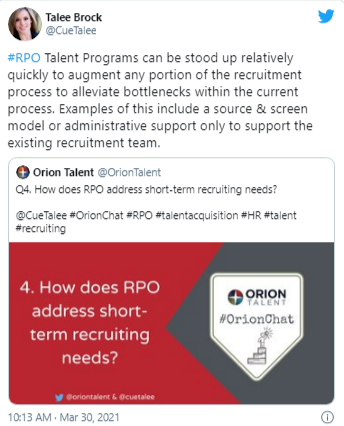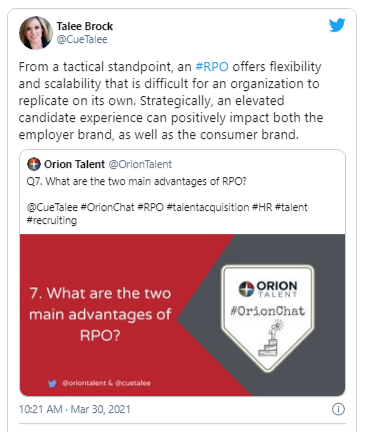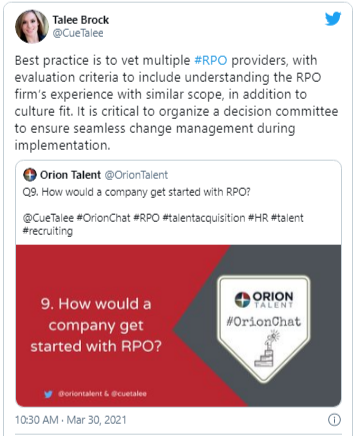 Get Started with Outsourced Recruiting Today
If you missed the tweet chat, you can catch up on our Twitter, or read a full summary here. Click here to learn more about Recruitment Process Outsourcing from Orion Talent.
Learn More About RPO:

RSS Feed
Subscribe to Orion's Blog