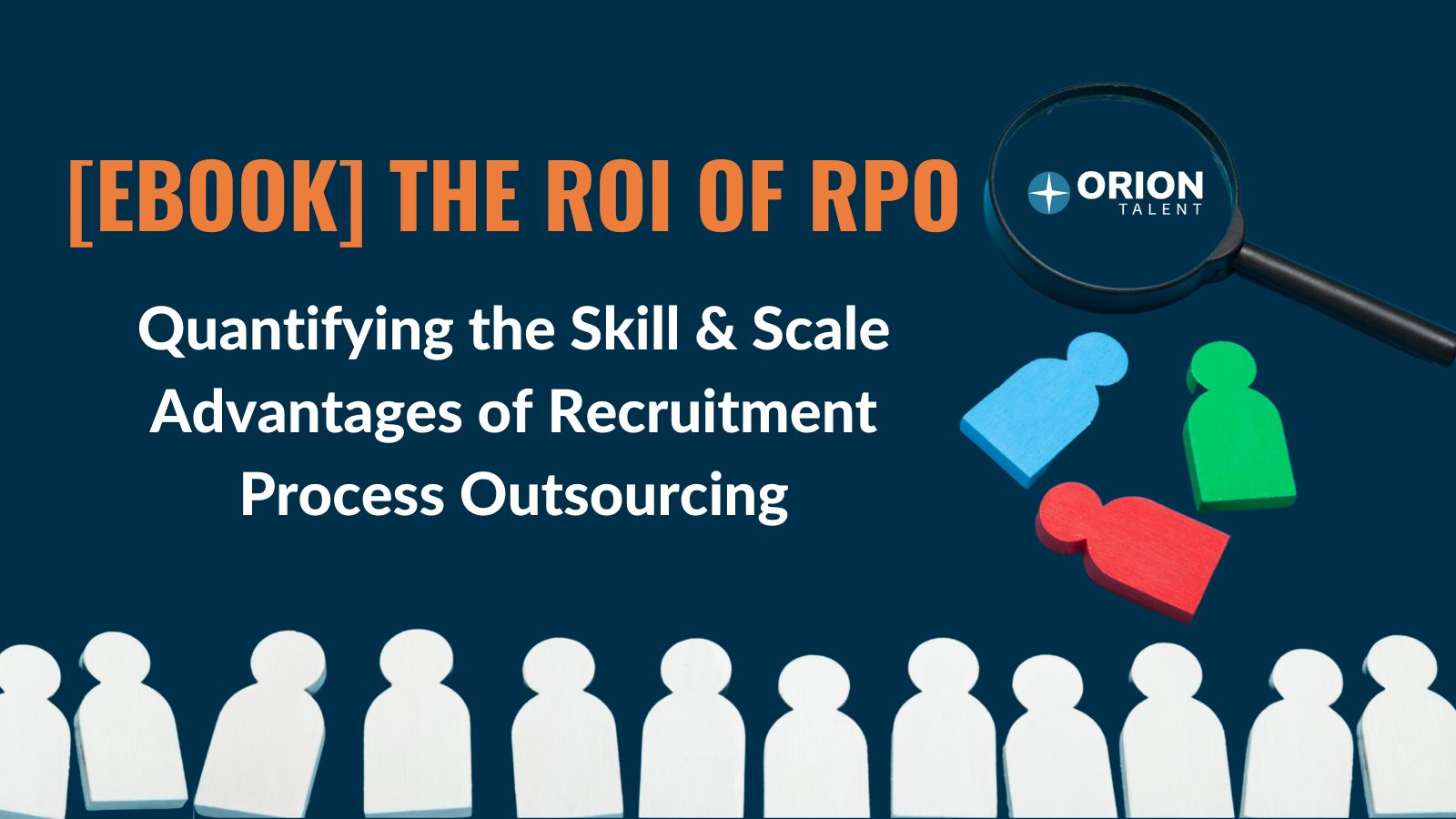 There have never been more ways for businesses to fill talent gaps within their organization. How exactly does Recruitment Process Outsourcing (RPO) play into the equation, and how much time and money can be saved, while gaining efficiencies in the process? Orion Talent's new interactive eBook, The ROI of RPO: Quantifying the Skill & Scale Advantages of Recruitment Process Outsourcing, explores this proven talent acquisition model.
The global RPO market is currently estimated at $7.4 billion and is forecast to hit $19.96 billion worldwide by 2028. "No matter the size or scope of the talent needed, quality reigns supreme in hiring," says Steve McAlear, SVP of National Sales at Orion Talent, "You cannot build a great business with an average workforce. Recruitment Process Outsourcing is a quality-driven process. That's why it endures."
This interactive eBook delves into the rise of the RPO industry as a popular substitute for traditional staffing models. Check out RPO market data and learn about the future of RPO, before exploring Pricing, Partnership, Flexibility, Quality, and Results. Each chapter is packed with engaging quizzes, statistics, and captivating visuals.

Pricing
The many tools, networks, and resources it takes today to find and secure great full-time candidates are numerous and expensive. By turning hiring over to a recruitment partner that maintains and optimizes these tools regularly, a business can reduce quite a bit of operational spending. RPO pricing structure typically ends up costing 60-70% less than the cost of a traditional staffing firm approach.
Partnership
When it comes to RPO, trusted, collaborative partnership is a fundamental measure of success. RPO effectiveness hinges on deep workforce understanding that comes from partnerships in which insights and data are shared back and forth. The knowledge flow and communications between recruitment partners and business clients are what optimize candidate experiences and inform hiring decisions.
Flexibility
An RPO engagement can increase or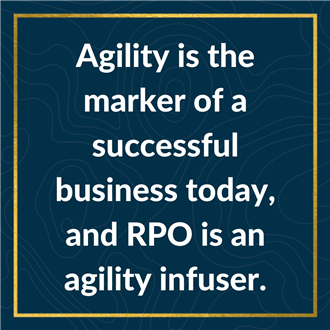 decrease based on an organization's changing recruitment needs. This instantaneous responsiveness can reduce unnecessary spending when talent demands wane, retaining the budget for inevitable hiring surges that come with growth events like business expansion or an acquisition. Agility is the marker of a successful business today, and RPO is an agility infuser.
Quality
Inherent in any outsourced solution, including RPO, is the promise that it will optimize the business process it takes over. With RPO, this provides an opportunity to refine the entire recruitment life cycle in order to deliver higher-quality talent. An RPO solution can increase retention, hiring manager satisfaction, and diversity.
Results
The right hire is a critical success factor, but it is only one of many successes derived from handling the recruiting process. From quality to flexibility to cost and partnership, businesses will see ROI from their RPO engagement.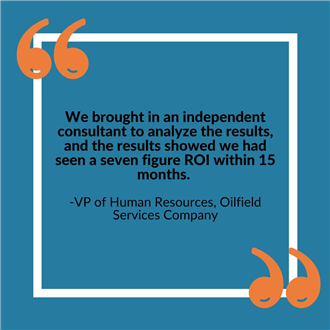 With recruitment Process Outsourcing by Orion Talent, businesses gain better hires, shorter hiring cycles, lower costs, and greater efficiency. Check out The ROI of RPO: Quantifying the Skill & Scale Advantages of Recruitment Process Outsourcing and learn more about how this dynamic recruiting model can transform your hiring process.

As an award-winning RPO provider, Orion Talent has experience building the best end-to-end outsourced recruitment solutions for businesses large and small across a wide range of industries. Click here to connect with an Orion Talent RPO Expert.

RSS Feed
Subscribe to Orion's Blog