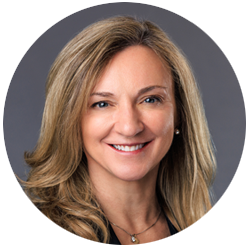 Meet Laura Schmiegel, SVP, Strategic Partnerships
Laura Schmiegel joins Orion Talent from Booz Allen Hamilton where she served as Head of Military and Veteran Affairs, leading all aspects of the firm's military partnership strategy and advising the firm's military recruiting, diversity and government relations teams. Laura was a founding member and Chairman of the Board at Blue Star Families, then created and directed the military spouse program at the U.S. Chamber of Commerce's Hiring Our Heroes. Her writing has been published in the Washington Post and The Hill.
In 2021, Laura was awarded the Hiring Our Heroes Colonel Michael Endres Leadership Award for Individual Excellence, for an individual who has gone above and beyond to make a difference in employment opportunities for veterans, transitioning service members, and military spouses. Laura leverages her distinguished experience to bolster Orion Talent's commitment to our military DNA by facilitating government, veteran, and channel partnerships, including DoD SkillBridge, DoL apprenticeships, and other veteran resource groups training and upskilling programs.