Orion Talent named Star Performer by Everest Group in the "RPO Services Global PEAK Matrix® Assessment 2022"
Thursday, July 28, 2022
Orion Talent, a leader in recruitment process outsourcing (RPO), is excited to announce that we have been named a 2022 Star Performer and Major Contender on the Everest Group Recruitment Process Outsourcing Services Global PEAK Matrix® Assessment for 2022.
Everest Group evaluated 37 RPO service providers on overall capability and market impact and placed them into three categories: Leaders, Major Contenders, and Aspirants. The Star Performer recognition is reserved for firms that have demonstrated the most improvement over time on the PEAK Matrix®.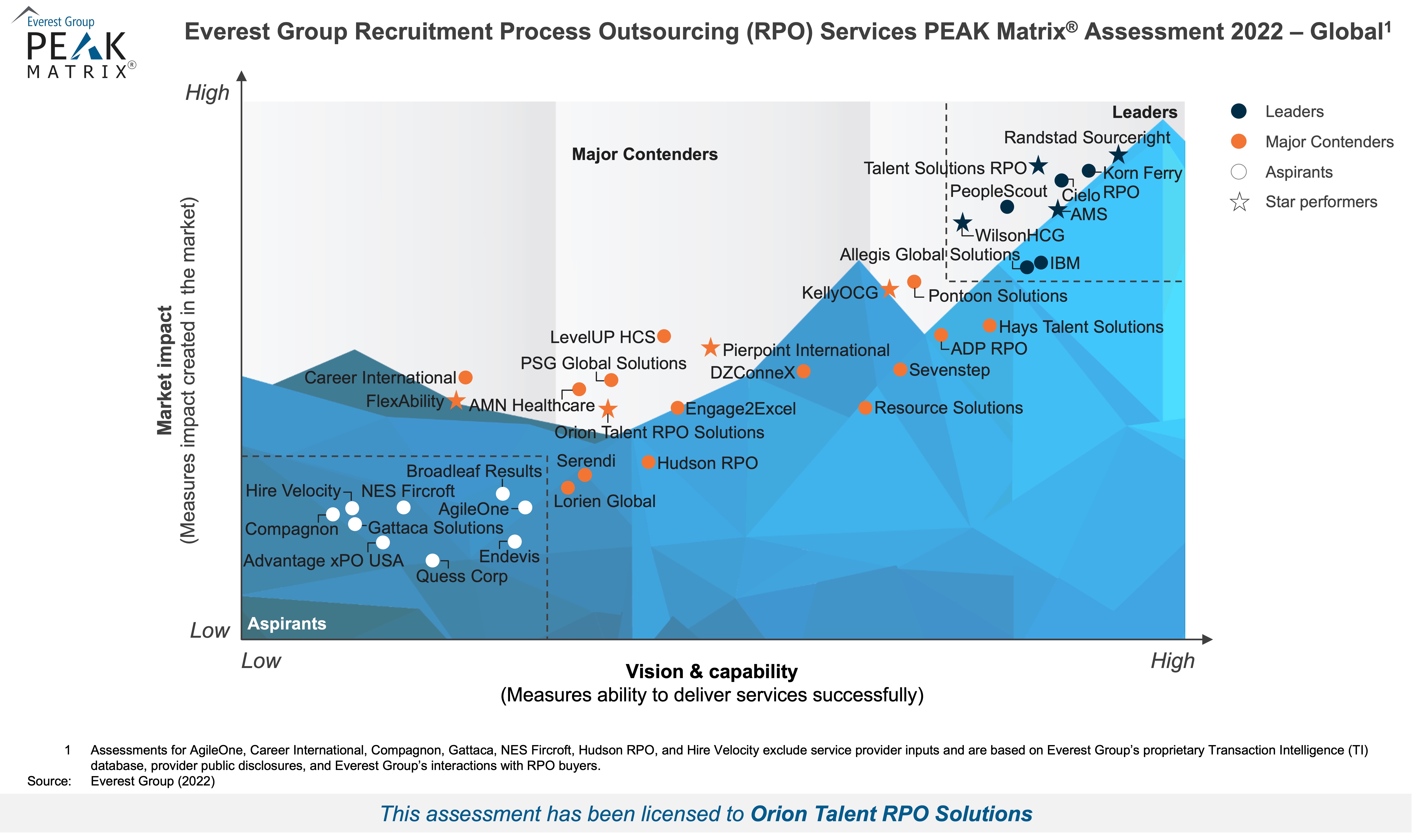 "Orion Talent focuses on providing flexible and agile RPO solutions to clients in the North American market", said Aniruddha Kulkarni, Practice Director, Everest Group. "Its investments in improving its technology stack and service offerings enabling clients to hire and manage veteran talent have helped position it as a Major Contender on Everest Group's Recruitment Process Outsourcing (RPO) Services PEAK Matrix® Assessment 2022 - Global."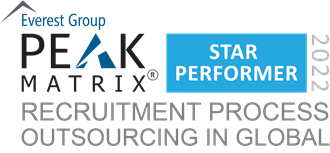 Orion Talent is proud to have earned positions as both a Star Performer and a Major Contender on Everest Group's RPO Global PEAK Matrix® Assessment 2022. Our RPO solutions have also been recognized with the 2021 Best of RPO Award Winner from ClearlyRated and annually on HRO Today's RPO Baker's Dozen. This recognition affirms our ability to offer customized recruiting solutions, built on our industry expertise, our military DNA, and unmatched access to the right ready-now candidates.
Download Everest Group's PEAK Matrix® for RPO Service Providers 2022 – Global - Focus on Orion Talent here. And you can learn more about Orion Talent's RPO services here.
About Orion Talent
Headquartered in Cary, North Carolina, Orion Talent helps companies fill one to 100,000 roles with the right people and the right solution, powered by a diversity-rich network of highly sought-after candidates. Orion's design-led solutions include RPO, Professional Search, Military Search, Direct Sourcing & Contingent Workforce Solutions, and HirePurpose® Diversity Sourcing & Talent Attraction. Visit www.oriontalent.com to learn more.