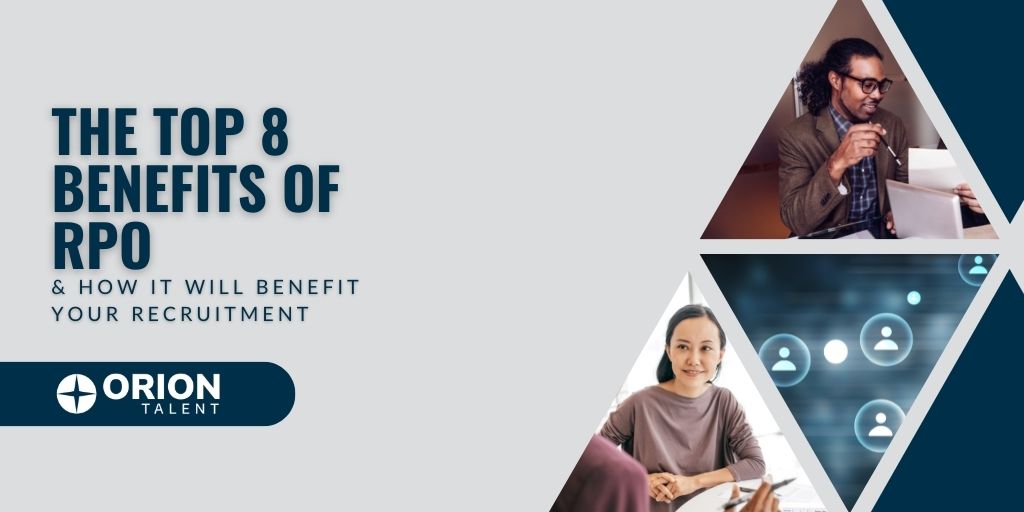 How can companies overcome a fractured HR department, a sudden increase in hiring demand without recruiting bandwidth, or an ongoing large volume hiring need? Recruitment Process Outsourcing (RPO), or outsourced recruiting, handles all that and more while improving your most important hiring metrics. Read on for a list of the top 8 benefits of RPO and how your recruitment can benefit from this innovative hiring strategy.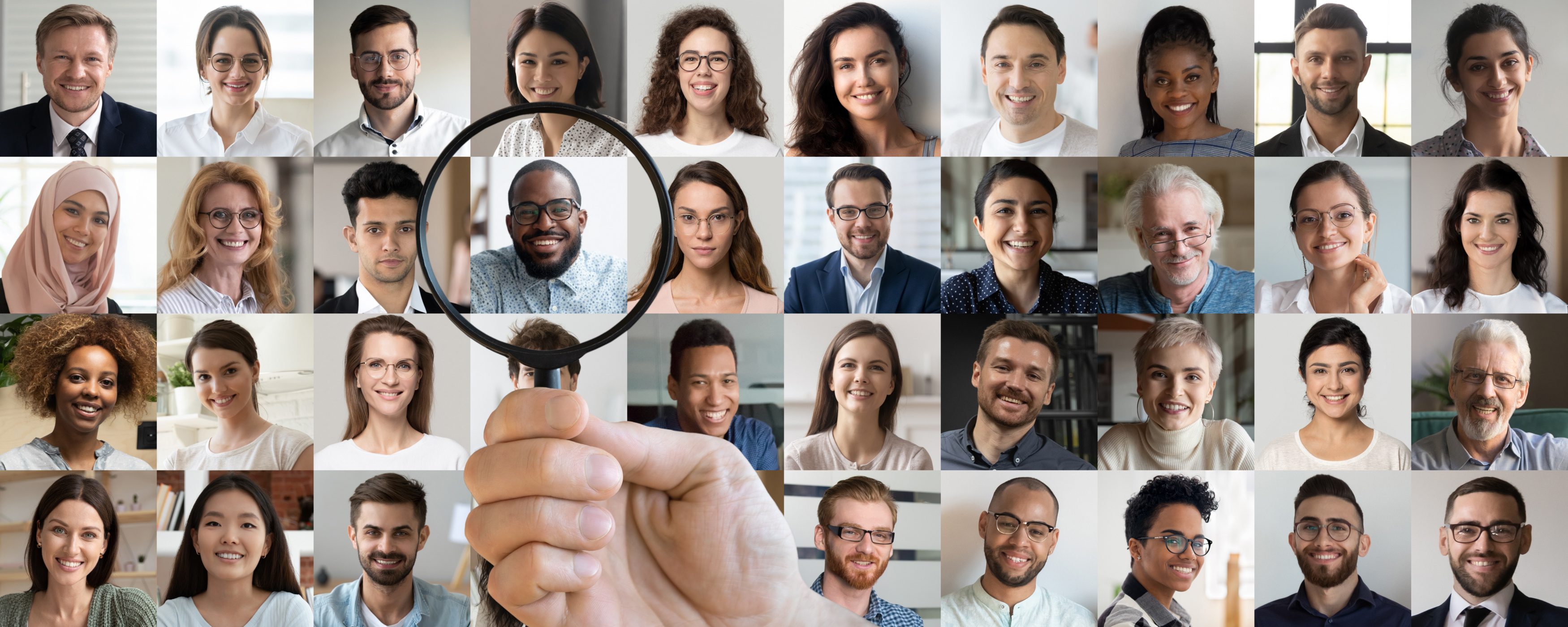 RPO Takes Care of Candidate Screening For You
Screening applicants for your open positions can be daunting, especially when your opening gets a large response. It takes time and resources to properly vet candidates, and those are two things RPO provides. One of the many benefits of RPO is that RPO recruiters do the screening for you and present you with only fully vetted candidates. This process can be automated for a seamless candidate experience but with an eye for a personal touch when necessary.
Reduces Time-to-Fill
Time-to-fill is the time it takes from a requisition's launch date and offer acceptance date. Long time-to-fill negatively affects cost-per-hire, hiring manager satisfaction, and workload. RPO reduces time-to-fill by 30% by introducing effective sourcing, a streamlined process, and proper alignment to your recruiting process. You can learn more about this advantage of RPO here.
Reduces Recruiting Costs
Anyone who has ever calculated their cost-per-hire knows that successful in-house recruiting costs assets like people, time, and money. With RPO, all services built into the scope of the engagement are rolled into a single cost and scale based on your current needs. This allows you to budget and forecast for future hiring needs. RPO also builds your talent pipeline and employer brand, as well as reducing turnover, while you only pay for the services you are utilizing at the time. This all results in an average reduction in costs of 35%. You can learn more about the scalability and how RPO lowers recruiting costs here.
Increases Employee Retention
Turnover costs you 100 - 300% of the lost employee's yearly salary, but leveraging RPO is a great way to combat this. High turnover negatively affects productivity, morale, and employer brand. To fix this problem, RPO works with you to pinpoint the challenges causing your turnover and then works to solve the problem, not just the symptoms. RPO positively benefits recruitment costs and team lift resulting in an average increased retention of 20%. Visit us online to learn more about how RPO can increase your retention.
Increases Hiring Manager Satisfaction
High turnover and time-to-fill result in unsatisfied hiring managers. And frustrated hiring managers negatively impact productivity, become less engaged in the hiring process, create increased work for other team members, and often hire unqualified candidates. They also contribute to lower morale. RPO improves hiring manager satisfaction by lowering key hiring metrics and alleviating workload, resulting in an average 91% satisfaction rate among hiring managers. You can learn more about how hiring manager satisfaction may be affecting your recruiting here and access a hiring manager satisfaction survey to gauge where you currently stand here.
Diversity Talent Pipelines
Access to a diverse pipeline is important to any recruiting initiative, and this is another benefit on which RPO delivers. RPO offers talent pipelines full of diverse, civilian, and military candidates, as well as global reach. Poor hiring is often the result of a limited candidate flow, and the more candidates interested in joining your organization, the better. Additionally, RPO can help with targeted diversity hiring needs.
AI-Powered Recruitment Technology
RPO requires an intelligent tech stack to lower cost per hire and ensure better candidate quality, critical scalability, and customer satisfaction. Orion Talent's best-in-class technology platform, GuideOn, is such a technology.
With GuideOn, communication with candidates can be automated, skills can quickly be assessed, and human bias is removed. This recruitment technology also provides you with a much larger, diverse, and skilled talent pool, while job seekers benefit from a streamlined hiring process that includes:
Market Intelligence
Automated Job Posting, Distribution & Programmatic Ads
Automated Screening & Interview Self-Scheduling
Performance Metric Delivery
Ensuring a Great Candidate Experience
Different options exist based on your use-case
There are three main types of RPO, and all three have specific advantages depending on your needs.
Enterprise RPO
In Enterprise RPO, the RPO team becomes an extension of yours and manages each element of a talent acquisition strategy. You might choose Enterprise when you don't have a dedicated HR team. You can learn more about how Enterprise RPO works in this case study.
Project RPO
You may choose Project RPO for specific project hiring objectives for when you are ramping up hiring for a new product line. It is also a great way to test-drive RPO. This case study provides further insight into Project RPO.
Contingent RPO
Contingent RPO combines the power of RPO with contingent hiring. This is a great solution for large scale short-term or non-permanent roles. If you are looking for the value of RPO but on a contingent basis, Contingent RPO could be right for you.
Employer Brand Development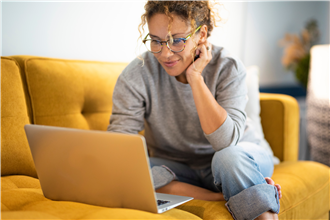 Another benefit of RPO is an enhanced candidate experience. This is made possible because RPO integrates directly with your employer brand. Through high-touch engagement, RPO recruiters make sure your brand is visible at every point in the hiring process. Your Employee Value Proposition will remain your recruiters focus as they market your company to candidates as an employer of choice. This attention to employer brand also helps nurture your talent pipeline for future openings.
Orion Talent RPO Solutions
At Orion Talent, we are proud to provide our clients with all the benefits RPO has to offer. In fact, we were just recognized #1 Mid-Size RPO provider on HRO Today's 2022 Baker's Dozen Rankings - a ranking earned through client survey feedback.
If you are wondering how you can prepare for the hiring challenges of tomorrow, check out this video to learn more about building your pipeline today with RPO from Orion Talent.

RSS Feed
Subscribe to Orion's Blog