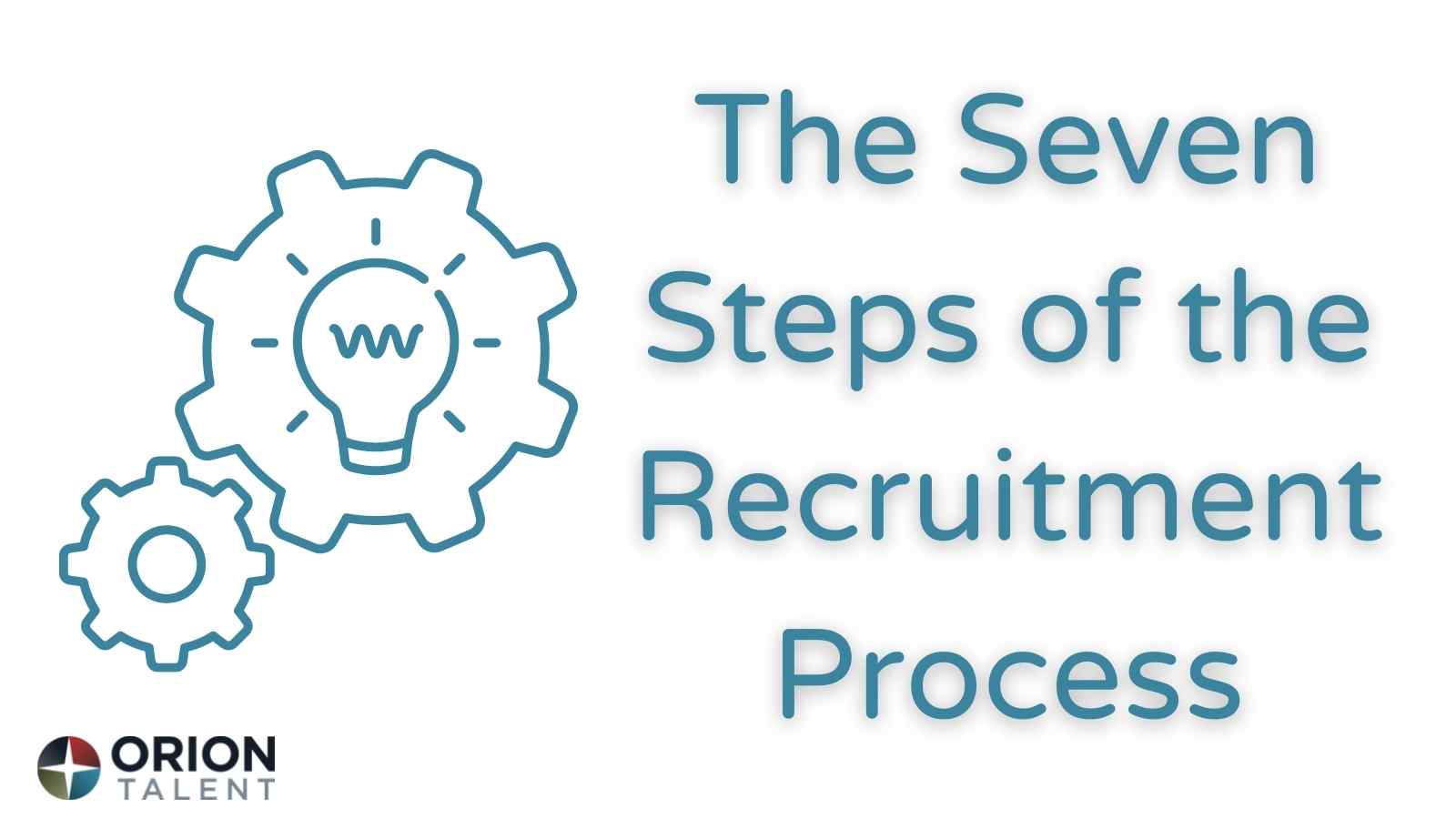 Finding the most qualified candidate for a position can be a long, intricate process, where recruiters sift through hundreds of resumes looking for just the right mix of technical and soft skills to match a specific role. But, when approached methodically, the process of recruiting can run smoothly and quickly. In this blog, we will look at the different stages of the recruitment process and how you can tackle each step with the precision needed to find the right employee.
How does Recruiting work?
The recruitment process begins well before an interview and should extend beyond an offer. Businesses need a well-thought-out strategy, because recruiting top-notch talent doesn't just happen. You need to be able to move from identifying future talent gaps to having a stable of talent ready to deploy. With this in mind, we have outlined seven steps talent acquisition professionals should follow to ensure their recruiting process flows smoothly.
The 7 Steps of Recruiting
Forecast mission-critical talent needs. Research your most important recruiting needs, quantify them, and identify the types of candidates and experience necessary for those roles.
Analyze current workforce and talent supply. Research how your current talent strategies align with your overall business strategy.
Develop, implement and evaluate strategies to close talent gaps. Conduct a demand analysis to look for gaps in your system and implement any of the best strategies you can find to streamline the process.
Update recruitment technology. You need to leverage a highly customized technology platform in addition to industry-leading technology to make the most of your talent pool
Source and recruit talent. This should always be the focus of your recruitment strategy. The need for great talent doesn't go away, so it is important to focus on how talent can integrate with your business.
Manage talent. Similar to workforce planning, this involves helping your best employees grow to their highest potential.
Analyze and fine-tune. Look back at the first six steps, analyze your talent metrics, and consider recruitment process outsourcing.
Recruitment Process Flowchart


Why Businesses Outsource their Recruitment Process
Outsourced recruiting is when a company uses an outside firm to manage the various steps of its recruiting process. This is also known as Recruitment Process Outsourcing (RPO). It is an overall business strategy that integrates well with any stage of the recruiting process and has a goal of boosting hiring performance. Highly scalable, an outsourced recruiting team can engage in your recruiting process from end-to-end or on a project basis.
Many companies leverage RPO because all their many hiring costs are rolled into a single cost, so they know what expenses are coming down the pipeline every month. Others enjoy the long-term, strategic partnership that ensures built-in accountability and a consistent talent pipeline.
No matter what step you are on, Orion's Recruitment Process Outsourcing solutions can help you create a robust and effective recruiting process that attracts the best talent. You can learn more about Orion's services here or download our free e-book "What to Know Before You RPO" here.
Learn More About RPO:

RSS Feed
Subscribe to Orion's Blog