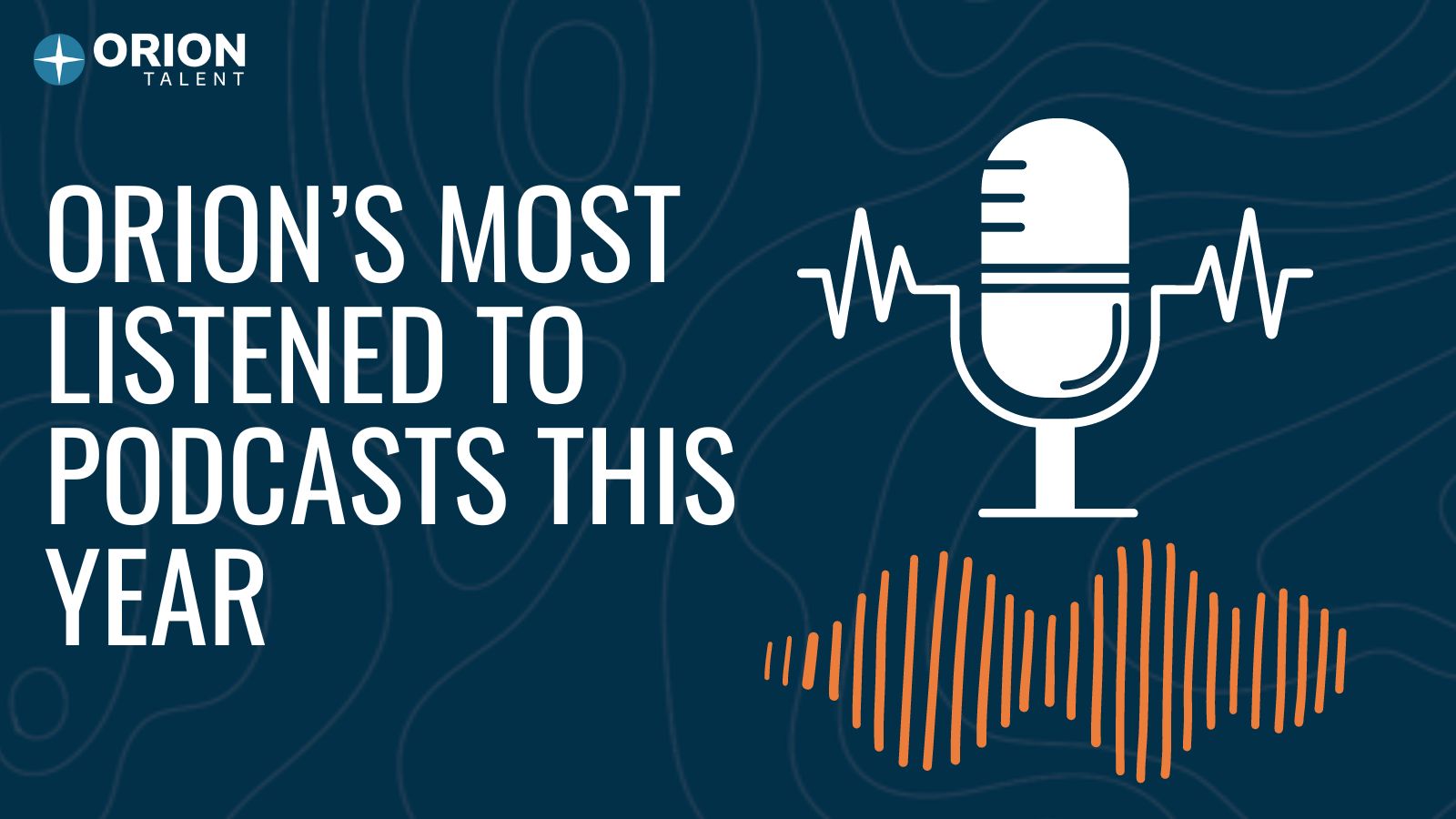 Orion's From the Battlefield to the Boardroom podcast is dedicated to supporting military job seekers throughout the transition process and beyond, by providing valuable insight and guidance from other Veterans and business leaders. Whether you're planning your military transition or have already landed your dream job, our podcast covers resume assistance, interview tips, financial resources, relocation advice, and everything in between.
If you haven't had a chance to check out the podcast yet, now is the time to catch up on our most popular shows so far this year!
#1 - From CO to CEO: A Practical Guide for Transitioning from Military to Industry Leadership
During your military-to-civilian career transition it's easy to get overwhelmed by all of the changes coming your way - from defining your future career goals, to understanding how to succeed in leadership, and everything in between. William Toti, author of the new book "From CO to CEO: A Practical Guide for Transitioning from Military to Industry Leadership," joins the podcast to discuss his upcoming book and lessons learned.
#2 - Army Veteran Finds Success with the Nation's Largest Veteran Franchise
JDog's established reputation, military foundation, proven business model, and low startup costs, make it a great opportunity for Veterans to become business owners. JDog franchise opportunities include Junk Removal and Hauling, as well as Carpet Cleaning and Floor Care. Lillie Williams, Army Veteran and JDog Franchise owner, joins the podcast to share her passion about the work she's doing with JDog and how the opportunity has changed her life.
#3 - Army Veteran's Journey to "Accidental Entrepreneur" and CEO
Paul Huszar is a retired Army officer and now CEO of VetCor and Team VetCor. Paul graduated from West Point and then served 23 years on active duty, including four combat tours in Iraq. Additionally, he commanded a 1,000 Soldier and Airman Joint Task Force and served as the Dean of the Army's Engineer School. Even with his impressive military background, Paul struggled to find a meaningful post-military career, until he was introduced to VetCor at a networking event. In this episode Paul discusses his journey as an "accidental entrepreneur," and his mission as CEO.
#4 - Remote SkillBridge Internships with Orion Talent
If you are a transitioning service member, SkillBridge is a great opportunity to build your resume, explore employment interests, and develop job skills that will help you prepare for your transition into the workplace. Orion Talent is a proud participant of SkillBridge, and we are offering a variety of remote internship opportunities across all areas of our business. Ben Mason and Tyler Werch are former Orion interns through SkillBridge. Tyler and Ben accepted full time positions with Orion at the conclusion of their internships, and they are joining the podcast to discuss their experience.
#5 - 5 Ways to Demonstrate Your Value During Your Job Search
One of the most important things you can do during your job search is knowing how to clearly show a Hiring Manager what value you'll bring to their organization. A Hiring Manager's goal is to make sure they are hiring top performers who will succeed in the position, and you can make the decision easier by demonstrating why you are the most qualified person for the job throughout each stage of the process. Amy West, Navy Veteran and Orion Recruiter, joins the show to discuss how to show a prospective employer your value through a carefully crafted resume and interview preparation.
#6 - Building a Business that Works for You
Ben Burt, Army Veteran, knew very little about franchise ownership when he transitioned out of the military. He considered a career in the medical field based on his military background, but quickly realized that his top priority was finding a career that would allow him the flexibility to spend more time with his family - which is what led him to become a franchise owner.
Fibrenew specializes in the repair, restoration, and renewal of leather, plastic, vinyl, fabric, and upholstery. As a franchise owner, Ben gets to make his own schedule and work with customers to repair everything from medical furniture to boat and aircraft interiors. In this episode, Ben discusses his rewarding journey as a franchise owner and why franchise ownership is a great career for veterans.
#7 - Money Grows on Trees ft. Jerremy Newsome, Investing Guru
Everyone has their own definition of Financial Freedom, but regardless of how you define it, most of us don't know exactly how or when we will get there. Jerremy Newsome, Author, Advisor, and Investing Guru, joins the show to discuss the basics of financial literacy and investing. Growing up poor, the thought of never having to worry about money was appealing to Jerremy. After learning about investing at the age of seven, Jerremy began picking blackberries and selling them door-to-door to save money to buy stock in Apple Computers.
#8 - Navigating Military Life, Employment, and PCS as a Military Spouse
Jenah Wieczorek, military spouse and Marketing Director at PCSgrades, joins the show to discuss all things PCS. Jenah began her career as a dental hygienist but after PCSing multiple times she knew she needed a career with more flexibility. Since joining the PCSgrades team, Jenah has become an expert on how to conquer all the challenges associated with military life, and she was kind enough to share her best advice with us.
#9 - Career Opportunities for Veterans in the Oil & Gas Industry
Orion has hired more than 2,800+ veterans into the oil and gas industry into companies such as Phillips 66, Halliburton, BP, Baker Hughes, Schlumberger, and many more. Military candidates have proven to be an ideal fit for a wide range of positions including Field Service, Operators, Maintenance Technicians, Project Managers, and Engineers. This episode discusses what military job seekers should know about the oil and gas industry.
#10 - From Infantry Officer to Entrepreneur ft. Jordan Isham
Jordan Isham is a West Point graduate and currently serves as an Infantry Officer in the Army. When he made the decision to transition out of the military, he knew he wanted to grow a business that allowed him to use his wealth and resources to give back to communities around the world.
In 2021, Jordan co-founded My Tennessee Home Solution, a Veteran Owned and Operated company that buys houses for cash in the Tennessee area. Jordan shares how his business has evolved over time, and what's next for My Tennessee Home Solution.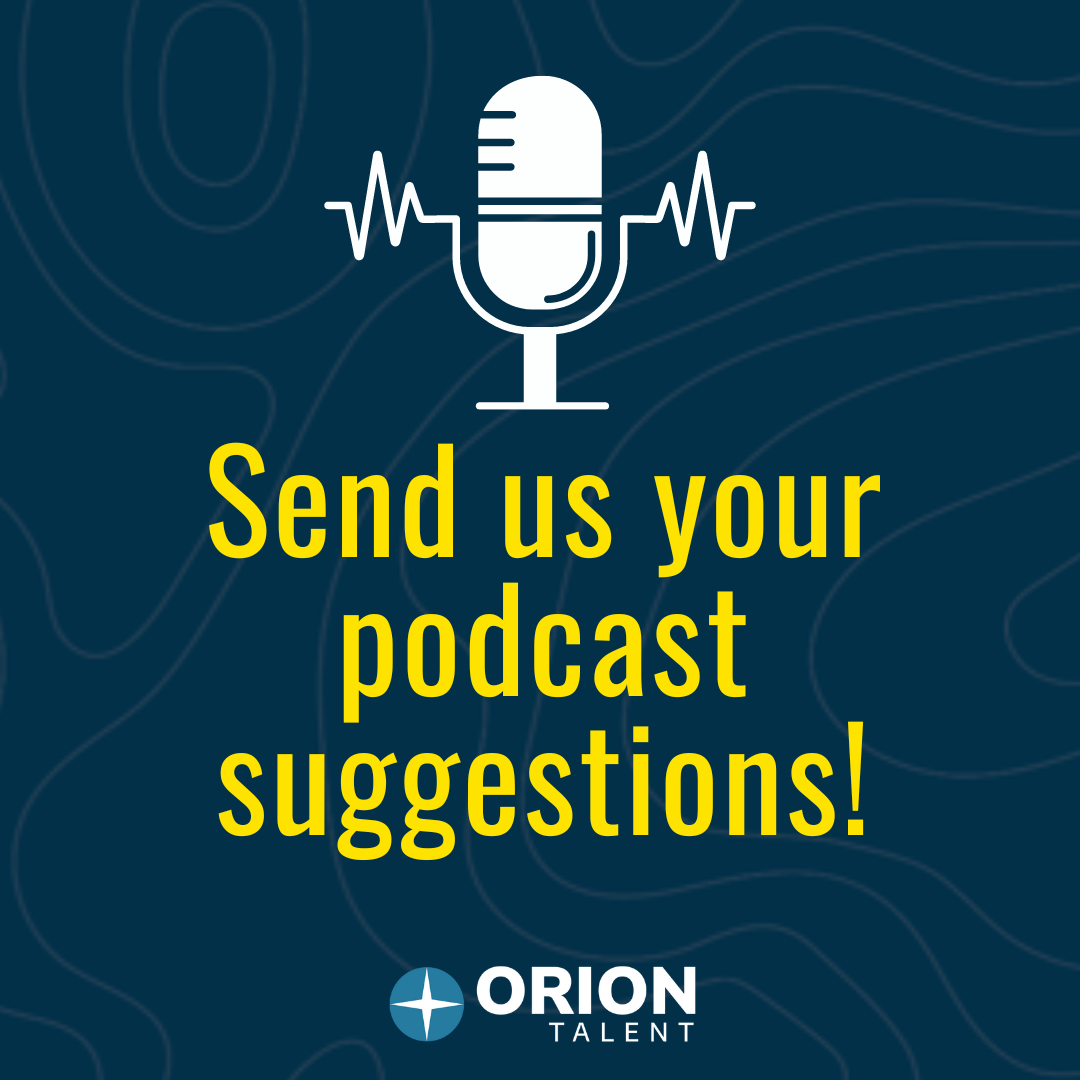 What topic would you like to hear more about? Send us an email at podcast@oriontalent.com and let us know!

RSS Feed
Subscribe to Orion's Blog