From the Battlefield to the Boardroom Podcast - Episode 1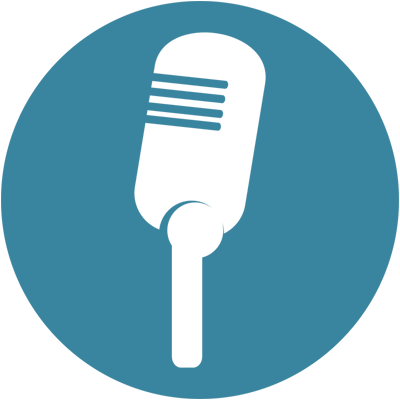 You asked, we answered!
Hear advice from a Recruiter on some frequently asked questions from our job seekers.
Kerry Miller, an Orion Talent Recruiter who specializes in placing military technicians in civilian careers, joined the podcast to discuss frequently asked questions that she receives from veterans when starting to work with Orion.
While Kerry focused mainly on former and transitioning military technicians looking for a job, these frequently asked questions are also useful for former and transitioning junior military officers who are looking for a civilian career.
Are Orion Talent's services free?
"Orion's services are absolutely free," Kerry stated. "Companies come to us, lay out what they need, and we find them the veterans that they need." Orion helps veterans in every aspect of the job search - from resume writing, to interview preparation, to helping negotiate and handle job offers. In addition, Orion's services are also available free of charge to military spouses.
How do I get started working with Orion Talent?
"The first step is to register on our website," Kerry advised. "A Recruiter will see it [your registration] in our database, and if you are within 90 days of separation and we have a career that matches your location, salary requirements and skillset, we will call you right away," Kerry continued.
However, you do not have to be within 90 days to start the military to civilian transition process. By registering six months in advance or longer before your separation date, you will be in contact with Orion through newsletters, military separation preparation emails, and other marketing processes. "We will call and/or email you to explain the process, and if you sign up early, you will be prepared," Kerry explained.
Once you've reached out to Orion, the next step would be to start drafting your resume, Kerry added. "Open a Word document and start typing out your skills - this will help you to start building your resume," Kerry stated. After your resume is completed, the next step is to identify the three main factors of any job that are important to you: location, type of job, and salary requirements. "You need to determine what is the number one priority for you," Kerry stated.
What companies does Orion Talent work with? What positions are available?
Orion works with a variety of companies and positions. "The majority of positions that I see are everything from operators handling manufacturing equipment, to maintenance mechanics, electrical technicians, field service, and supervisor roles," Kerry explained. "We work with Siemens, Caterpillar, Honda, SpaceX, Lutron, GLOBALFOUNDRIES, and many others," Kerry stated. "The U.S. is starting to make more things here, manufacturing is booming, and that is where the jobs are," she added. Orion is looking for those with a skilled trade - mechanical, electrical, etc., to help fill those needs, and military technicians are perfect for those roles.
While Kerry works with military technicians to help them find a civilian career, Orion also offers specialized positions for junior military officers, as well. Junior military officers who work with Orion typically find positions in fields like Engineering, Operations, Manufacturing Management, and Sales.
What is the difference between a headhunter and a recruiter?
A headhunter works for one company to try and find a specific skillset. Typically, they do not care if a person is actively seeking a job - they will try to entice him/her away from their current career. Headhunters focus on one job at a time, and are only involved in the "finding stage" of the hiring process.
In contrast, recruiters "focus on the unemployed, the underemployed, and those unhappy at their current job," Kerry explained. Recruiters have numerous job openings, and continue to work with candidates before, during, and after the hiring process, including resume building, interview preparation, and offer acceptance. Read more about the difference between military headhunters and recruiters.
Lastly, Kerry offered some additional advice on former and transitioning military technicians and officers looking for a career after the military - "don't doubt yourself when you apply for a job, and don't turn down an interview. It could change your life!"