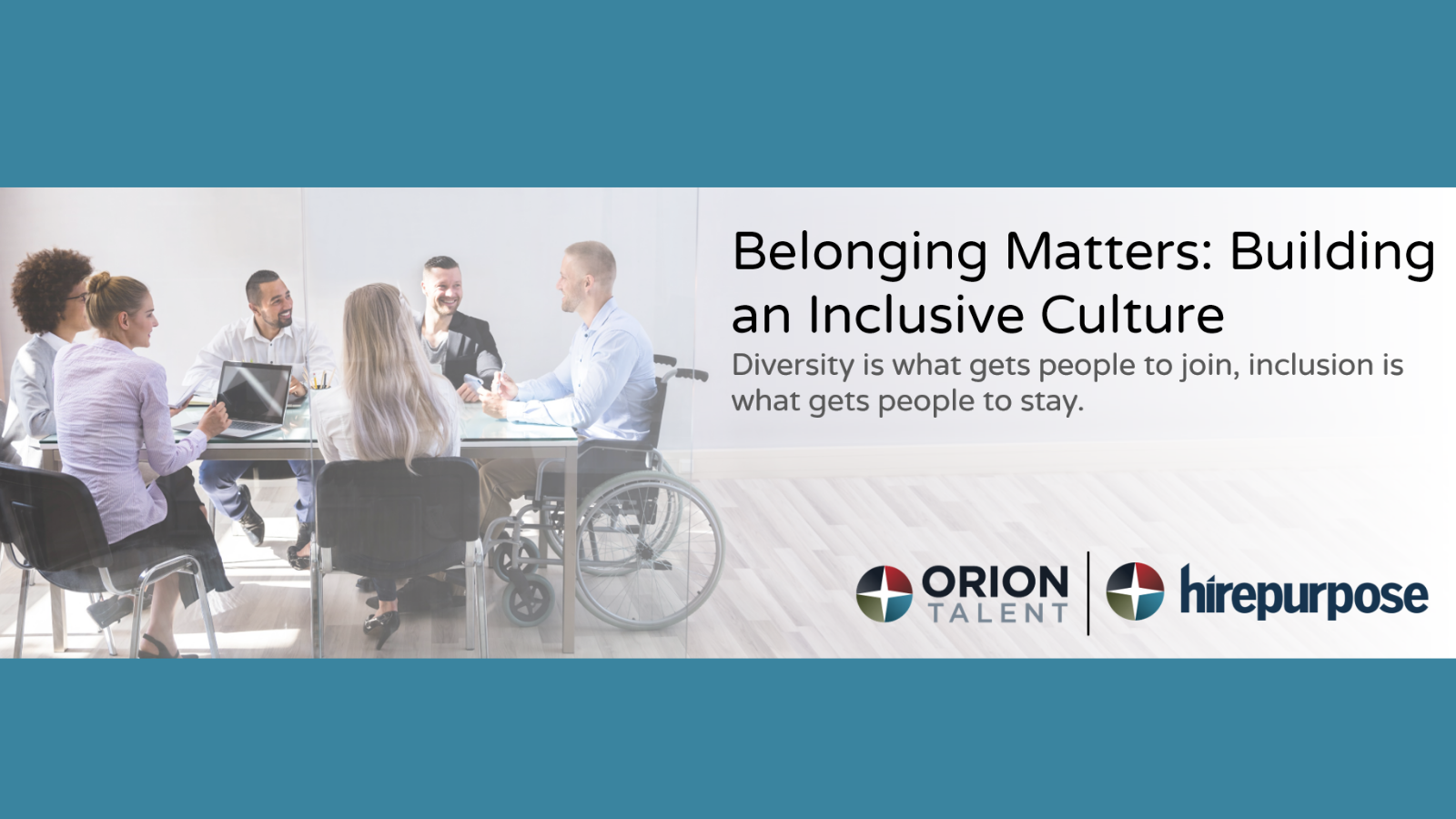 Belonging Matters: Building an Inclusive Culture
Last month, Hirepurpose and Orion Talent were honored to present "Belonging Matters: Building an Inclusive Culture," an hour-long webinar featuring three leading HR experts who discussed strategies and tactics for creating a sense of belonging and building a sustainable, inclusive environment at work.
Defining Inclusion
Moderated by Hirepurpose Co-Founder Steve Amsden, Jolen Anderson, Global Head of Human Resources at BNY Mellon, Jennifer Weber, Chief Human Resources Officer at ADM, and Debbie McKinley, VP of Human Resources at The Home Depot, shared exclusive insights on the importance of inclusion within DE&I initiatives. They also provided ideas to help leaders become inclusion allies, tips on how to start an inclusion initiative right now in your organization, and how to utilize data to measure its success.
Key Takeaways
Check out our short (less than 90 seconds) video below featuring Key Takeaways, including:
Make a strategic business case for DEI
Assess your current culture
Build inclusion in your organization's programs and partnerships
Download the webinar
But don't stop there. Watch the full webinar to see how these HR leaders are putting these takeaways into action. Remember, diversity is what gets people to join; inclusion is what gets them to stay. Get started building a more inclusive work culture today!

RSS Feed
Subscribe to Orion's Blog