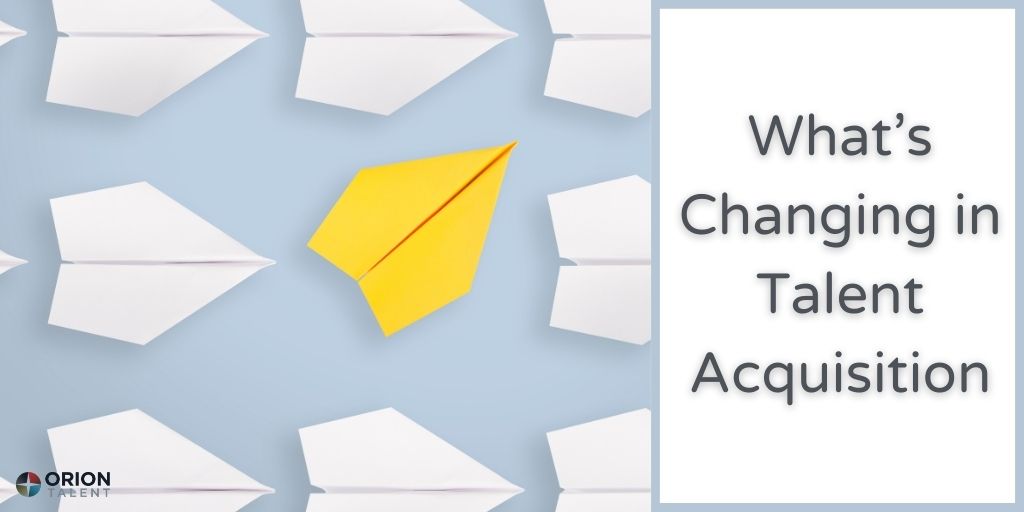 Recruitment Process Outsourcing Association (RPOA), a professional association serving the global RPO community, recently introduced a new blog series dedicated to sharing insights from prominent RPO leaders about the evolving talent acquisition landscape. In their first post, RPOA features Talee Brock, Vice President of RPO and Talent Programs at Orion Talent.
Expert Insight
In the article, Talee provides excellent insight into:
The Impact of Covid on Employers - TA leaders are having to decide how to rebuild their workforce in a short amount of time.
The Role of RPO - RPO providers can provide companies with both a strategic short-term talent program while establishing a longer-term partnership, as well.
Changes in Talent Acquisition - TA leaders are considering if they "build" their team from the inside or "buy" using an outside provider.
Changes in Recruitment Marketing Strategy - Automation is finding its place in recruitment marketing strategy thanks to talent shortage.
The Role of Transferable Skills - The talent shortage is forcing companies to reconsider candidates without industry experience.
The Future of Talent Acquisition - The automation of technology will reduce time to an accepted offer.
Changing with the Times
You can read the RPOA post here to get more of Talee's thoughts on recent shifts and trends in the TA world. For further insight, register to attend #RPOACON2021 on October 12 where David Coe, SVP, Talent Programs at Orion Talent, will be a panelist for a virtual discussion on Tips-and-Tricks to Tackle Recruitment Marketing Strategy in Today's Market. And visit us online to learn how Orion Talent's Recruitment Process Outsourcing solutions can help you with any hiring challenges you may be facing.
Learn More About RPO:

RSS Feed
Subscribe to Orion's Blog