Orion Talent Hires Laura Schmiegel to Spearhead Workforce Partnerships
Wednesday, February 9, 2022
Cary, NC – February 9, 2022 − Orion Talent, the leading provider of design-led solutions that deliver winning talent, announced it has hired Laura Schmiegel as Senior Vice President, Strategic Partnerships. Schmiegel will help bolster the company's commitment to its military DNA by facilitating government, veteran, and channel partnerships, including Department of Defense SkillBridge, Department of Labor Industry-Recognized Apprenticeship Programs (IRAP), as well as other military-focused training and upskilling programs.
"I am thrilled to bring Laura Schmiegel, a fellow Michigan State Spartan, on board at Orion Talent. Her extensive experience in transitioning military, veteran, and military spouse employment, coupled with strong program development and management, makes her an excellent choice to lead our Strategic Partnership initiatives," said Sarah Peiker, CEO of Orion talent. "These partnerships will enhance Orion's ability to hire military at scale for our clients, and I am excited to see all that we will accomplish through Laura's leadership."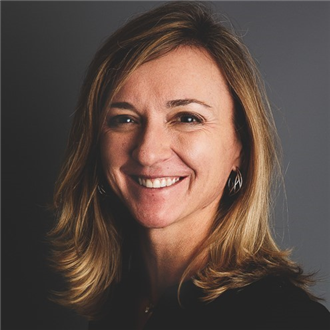 A passionate, nationally recognized leader in transitioning military, veteran, and military spouse employment, Schmiegel joins Orion Talent from Booz Allen Hamilton where she served as Head of Military and Veteran Affairs. She is also the co-founder of Blue Star Families and founder of the Military Spouse Program at the US Chamber of Commerce/Hiring Our Heroes. Laura is a published author on the topic of military transition and employment, and was awarded the U.S. Chamber of Commerce, Hiring Our Heroes, Colonel Michael Endres Leadership Award for Individual Excellence in 2021.
"I look forward to building upon Orion's legacy and lead the charge in creating Strategic Partnerships for our customers," said Laura. "These collaborations will help employers develop pipelines of upskilled and reskilled military talent to meet large scale hiring needs and close the skills gap."
About Orion Talent
Headquartered in Cary, North Carolina, Orion Talent helps companies fill 1 to 100,000 roles with the right people and the right solution, powered by a diversity-rich network of highly sought-after candidates. Orion's design-led solutions include RPO, Professional Search, Military Search, Direct Sourcing & Contingent Workforce Solutions, and Hirepurpose® Diversity Outreach & Talent Attraction. Visit www.oriontalent.com to learn more.