Hirepurpose and Orion Talent Present Belonging Matters: Building an Inclusive Culture on April 22 at 2 pm ET.
Friday, March 26, 2021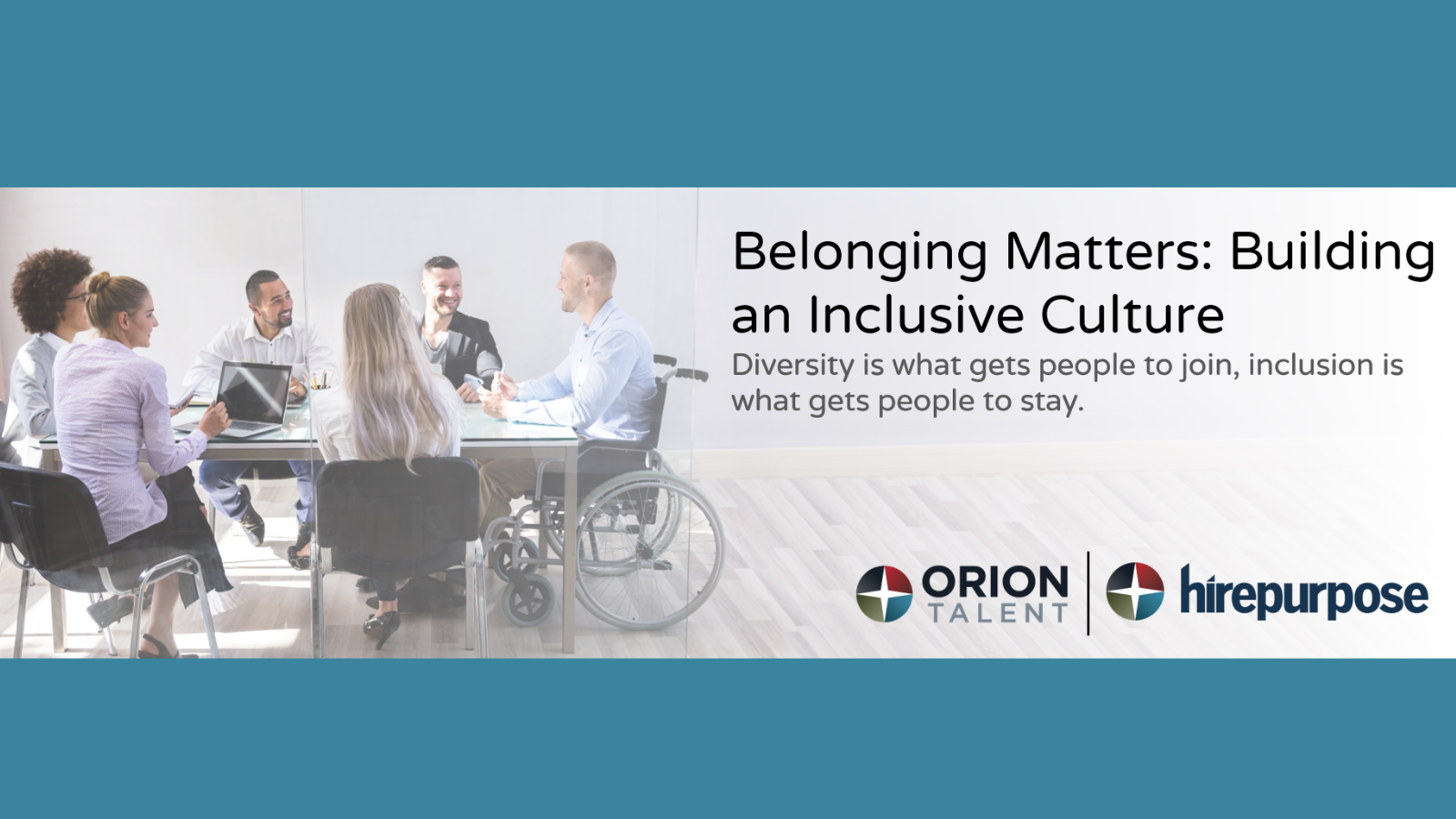 March 26, 2021 - Hirepurpose, an Orion Talent company, is excited to announce our upcoming webinar, Belonging Matters: Building an Inclusive Culture on April 22 at 2pm ET. A continuation of our conversations about DEI with leading industry experts, this webinar will focus on Inclusion, the "I" in DEI.
Build an Inclusive Culture
In this webinar, attendees will gain exclusive insights on the importance of inclusion within DEI initiatives, ideas to help leaders become inclusion allies, tips on how to start an inclusion initiative right now in your organization, and how to utilize data to measure its success. You'll learn how to create an environment where diverse voices are welcome, heard, and respected.
Meet Our Experts
Moderated by Steve Amsden from Hirepurpose/Orion Talent, our webinar guests include:
Jolen Anderson, Global Head of HR at BNY Mellon
Jennifer Weber, SVP, HRO at Archer-Daniel-Midland (ADM)
Debbie McKinley, VP, HR U.S. Stores and International at The Home Depot
Register
Register now to reserve your spot for this important conversation.
Webinar Series
This webinar is the next in a series of webinars designed to give attendees winning strategies from Talent Acquisition Leaders. Our current topic, Inclusion, builds off of our January webinar, Build a More Diverse Candidate Pipeline with Military Talent, where we explored diversity. Stay tuned for more insightful webinars on hot topics in the world of TA and beyond.