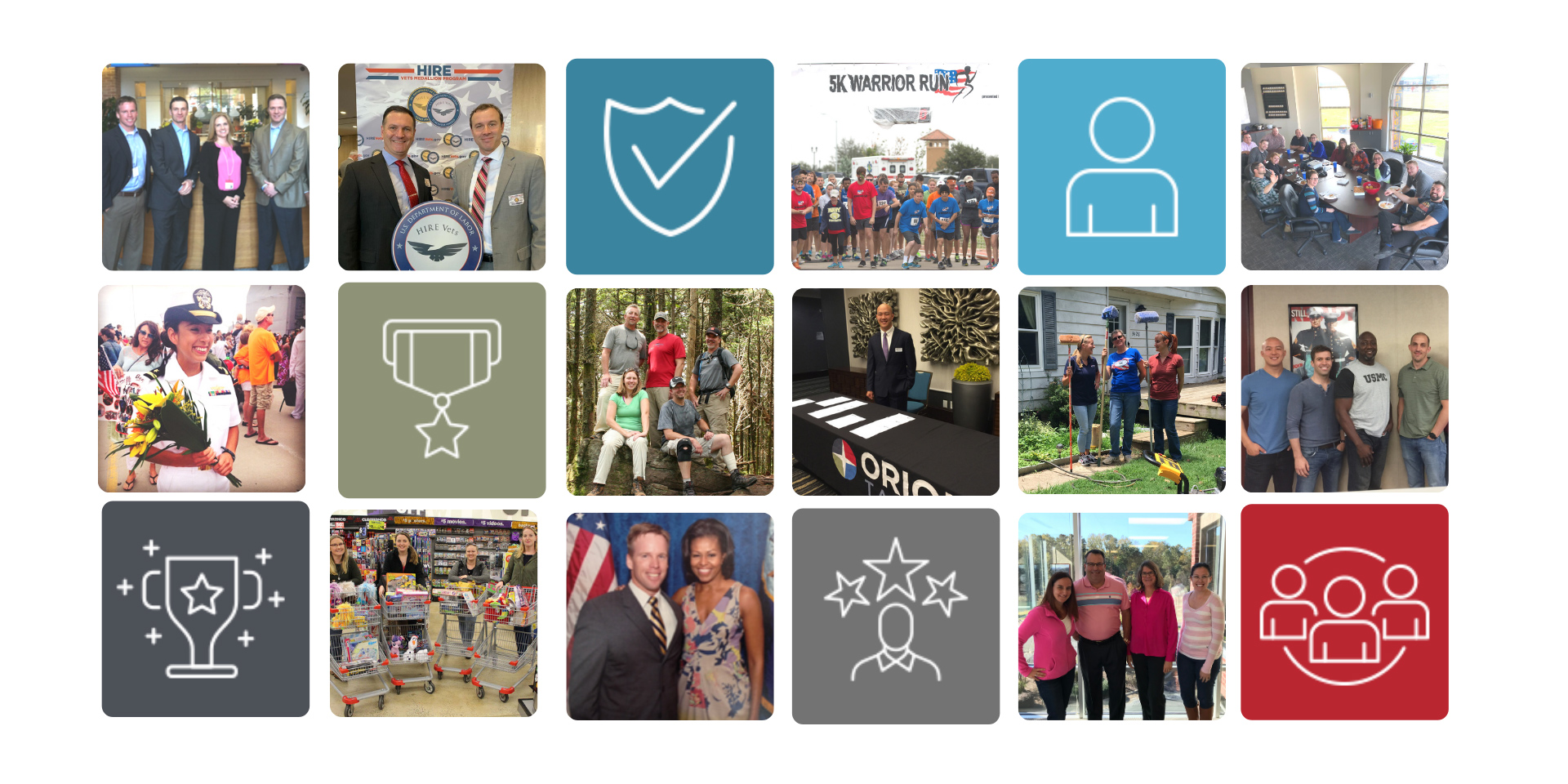 Orion Talent is a customer-centric company focused on helping people discover meaningful careers and businesses grow by finding, delivering, and engaging the best talent around the world. As we continue to experience growth, we are seeking outstanding men and women to join our team. We are looking for individuals that are highly motivated, driven, energetic, and have a passion for helping industry-experienced candidates and veterans find the right career.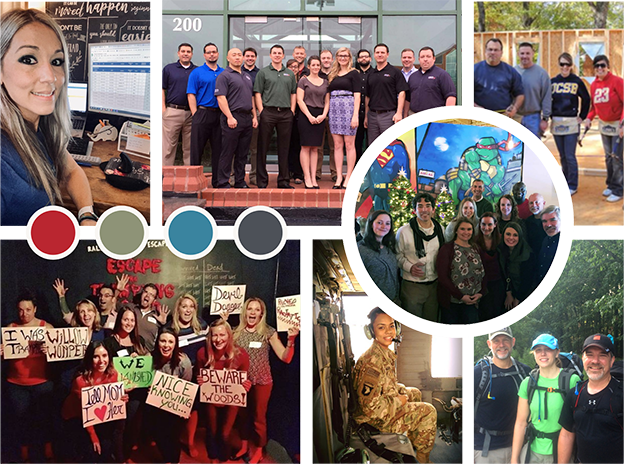 We are veterans, professionals, mothers, fathers, men, and women, all focused on one mission: To help people improve their job search by finding purposeful careers and to help deliver the talent outcomes businesses need. Orion offers its employees competitive salaries, and benefits including paid holidays, vacation and sick leave, medical, dental, and vision coverage, short- and long-term disability, health savings account (HSA), and 401(k) retirement plan.
Positions with Orion Talent
Below is a list of position descriptions for which we most frequently recruit. Be sure to check out each position's page to see if we are currently recruiting for that role and apply if interested. Alternatively, you can view a list of all of our current openings here.
Senior Business Development Leader - Remote
As a Senior Business Development Leader on our National Sales Team, you'll be responsible for leading end-to-end sales cycles for both new business development and existing account expansion, from qualifying new leads and targets through contract negotiation to RPO opportunities and Talent Programs. You will support and enhance Orion's Talent Program offerings, including solution design and technology / operational enhancements. Learn more about this position and apply here.
Business Development Representative - Remote
As a Business Development Representative, you will work with Orion's Senior Sales Executives calling new leads and prospective customers. The Business Development Representative is meant to serve as a developmental role towards an Account Executive position. Orion will provide you with sales training and recruiting industry training to ensure you have the tools you need to succeed in this role. Learn more about this position and apply here.
Military Account Executives - San Diego, CA; Cincinnati, OH
As an Account Executive on our Military Talent Solutions team, you'll be a sales leader responsible for growing and developing new business for Orion Talent. You'll serve as a custom solutions developer for top US corporations, uncovering new companies interested in leveraging our resources for military hiring. You'll work autonomously to develop and improve your regional territory, with the backing of your regional leadership, corporate staff, and 30 years of collective company experience. Learn more about this position and apply here.
RPO Sourcing Specialist - Remote
As a Sourcing Specialist on our RPO team, you'll be responsible for building a pipeline of highly qualified candidates and evaluating these candidates against position requirements. You'll support various administrative endeavors in the recruiting process, and work to sharpen your skills as an integral part of the recruiting team. Learn more about this position and apply here.
RPO Recruiter - Remote
As a Recruiter on our RPO team, you'll be responsible for supporting client needs within various fields of business. You'll act as a consultant, advisor, and a true business partner to develop strategic solutions, creative recruiting and sourcing plans. Learn more about this position and apply here.
RPO Recruitment Operations Adimistrator - Remote
As a Recruitment Operations Administrator, you'll be key to the success of our organization. You'll support continued growth and success by partnering with our RPO recruiters in managing all administrative recruiting activities. You'll be an integral part of our team, working to open job requisitions, schedule and facilitate interviews, maintain records, post to job boards, conduct background checks and drug screens, arrange travel (post COVID), draft offer letters - and any other administrative tasks needed. Learn more about this position and apply here.
If Orion Talent sounds like the right place for you, tell us more about yourself here or contact Katie Mychalowych, Orion Talent Internal Talent Lead.

RSS Feed
Subscribe to Orion's Blog