Orion Talent Honored as a Bronze Stevie® Award Winner in 2022 Stevie Awards for Great Employers
Monday, August 8, 2022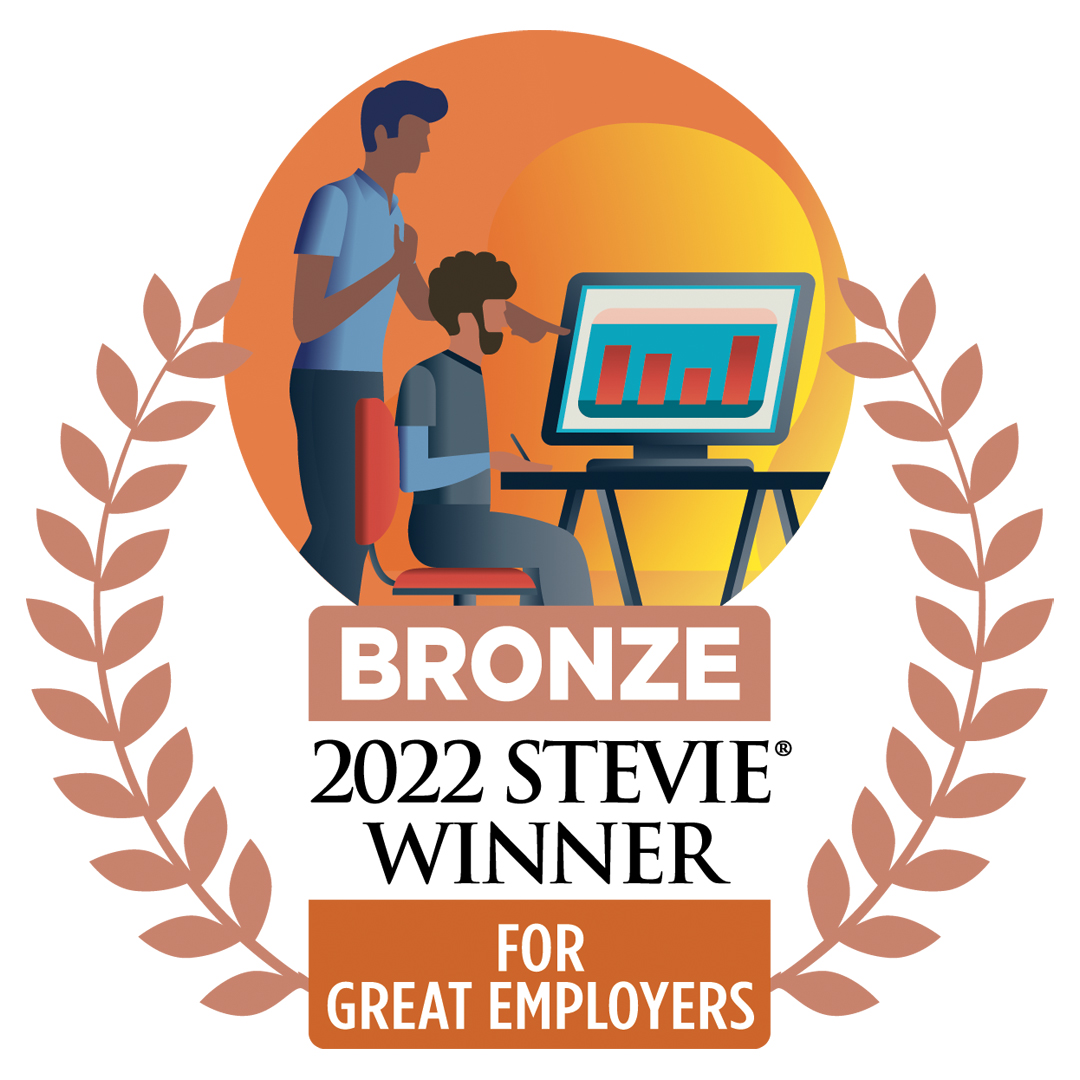 August 8, 2022 - Orion Talent is proud to announce that it has been named the winner of a Bronze Stevie® Award for Talent Acquisition & Retention Solution Provider of the Year in the seventh annual Stevie Awards for Great Employers.
The Stevie Awards for Great Employers recognize the world's best employers and the human resources professionals, teams, achievements and HR-related products and suppliers who help to create and drive great places to work.
Winners of the awards, named the Stevies from the Greek word meaning "crowned," will be recognized during a gala awards dinner on Saturday, September 17 at Caesars Palace in Las Vegas. Registration for the event is now open.
This recognition for achievements in the talent acquisition industry comes as Orion Talent has partnered with over 8,000 organizations, supporting clients with both military search and RPO partnerships. Founded in 1991 as a military recruiting firm, the business was built with a focus on military candidates and the excellence they bring to the workforce. The company has stayed committed to its military DNA while developing a full suite of technology-driven Talent Acquisition solutions, powered by a diversity-rich network of highly sought-after candidates.
"Orion Talent is unique in our space in our ability to offer military and diversity hiring in combination with industry-leading RPO. At Orion Talent, we are passionate about talent acquisition and retention solutions," says Sarah Peiker, CEO of Orion Talent, "Being awarded a Bronze Stevie Award is an incredible honor as we continue to grow in the talent acquisition space and as a provider of retention solutions. This award is a testament to the hard work and dedication our talent acquisition professionals bring to the table daily."
More than 950 nominations from organizations of all sizes in 26 nations were submitted this year for consideration in a wide range of HR-related categories, including Achievement in Workplace Safety & Compliance, Employer of the Year, Chief Human Resources Officer of the Year, Human Resources Team of the Year, Employee Relations Solution Provider of the Year among others. Orion Talent was nominated in the Solution Provider category for Talent Acquisition & Retention Solution Provider of the Year.
"We congratulate all of the winners in the seventh edition of the Stevie Awards for Great Employers, and we look forward to celebrating them in Las Vegas on September 17, our first awards banquet since 2019," says Stevies president Maggie Miller.
Details about the Stevie Awards for Great Employers and the list of 2022 Stevie winners are available at www.StevieAwards.com/HR.
About Orion Talent
Headquartered in Cary, North Carolina, Orion Talent helps companies fill 1 to 100,000 roles with the right people and the right solution, powered by a diversity-rich network of highly sought-after candidates. Orion's design-led solutions include RPO, Professional Search, Military Search, Direct Sourcing & Contingent Workforce Solutions, and Hirepurpose® Diversity Outreach & Talent Attraction. Visit www.oriontalent.com to learn more.
About the Stevie Awards
Stevie Awards are conferred in eight programs: the Asia-Pacific Stevie Awards, the German Stevie Awards, the Middle East & North Africa Stevie Awards, The American Business Awards®, The International Business Awards®, the Stevie Awards for Great Employers, the Stevie Awards for Women in Business, and the Stevie Awards for Sales & Customer Service. Stevie Awards competitions receive more than 12,000 entries each year from organizations in more than 70 nations. Honoring organizations of all types and sizes and the people behind them, the Stevies recognize outstanding performances in the workplace worldwide. Learn more about the Stevie Awards at http://www.StevieAwards.com.