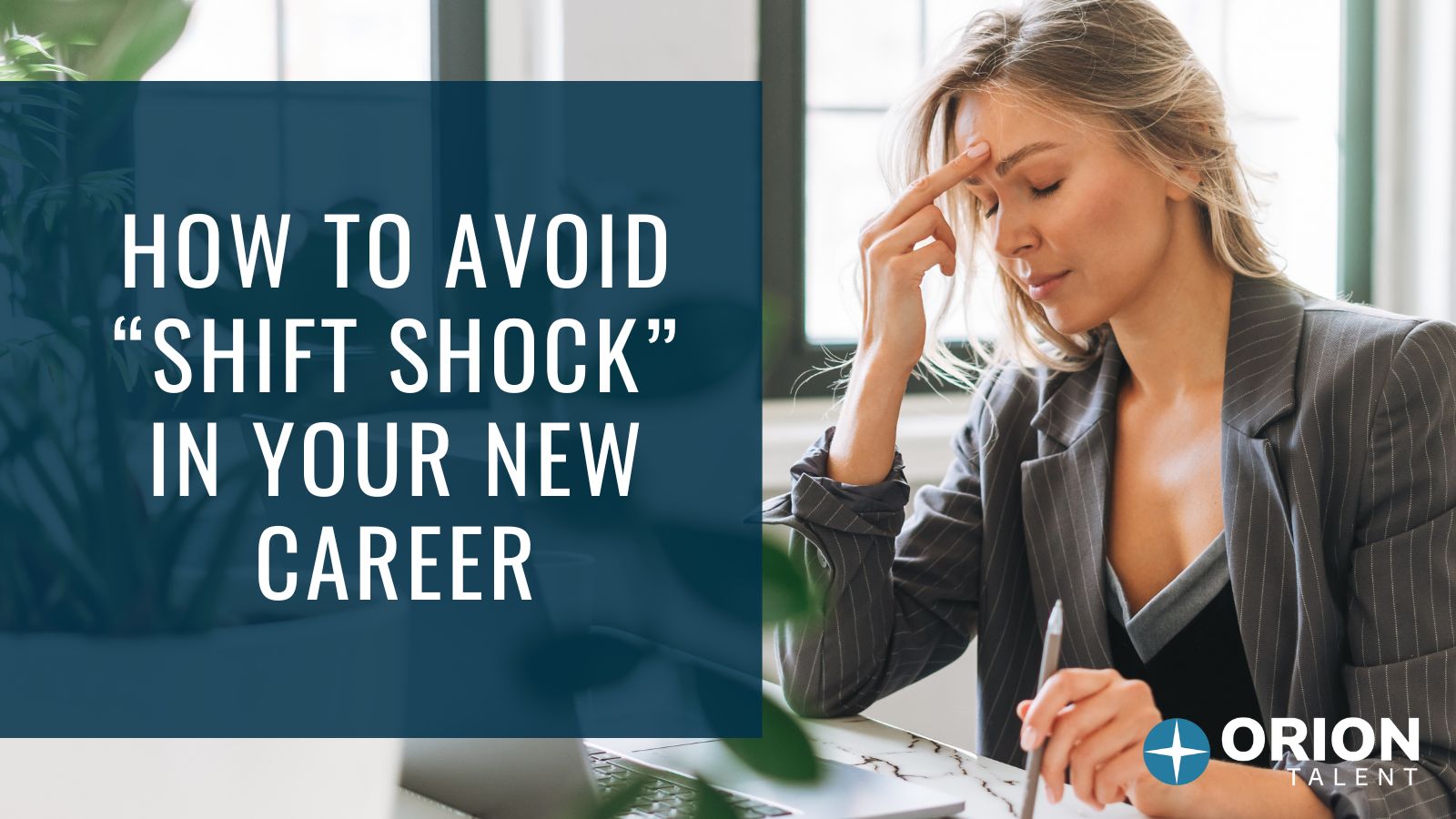 Along with quiet quitting, quiet firing, rage applying, and act your wage, shift shock is a new trendy work concept that has gained popularity in TikTok, with videos using the hashtag #ShiftShock having over 16 thousand views on the platform. What is "shift shock," and how can you avoid having it happen to you in your new job?
What is "shift shock?
If you've ever started a new job and it wasn't what you expected, you've experienced shift shock, also called "new hire's remorse." The term refers to feelings of regret or unhappiness new employees might feel when a job is different than what they were led to believe in the hiring process. It can often lead workers to move on quickly after a short amount of time or go back to an old employer.
Why is shift shock happening?
In the era of remote work and virtual interviews, it's more common for job seekers to experience this phenomenon, as it makes it more difficult for applicants to get a closer look at a potential employer firsthand. In a recent survey, 72 percent of respondents reported feeling surprise or remorse in a new position.
How can you prevent shift shock from happening?
The most important way to protect yourself from finding yourself in shift shock is to ask the right questions during the interview process. These questions will help you to decide whether a company or position is the right fit for you:
What is the workplace culture like?
Why is the position open?
If the previous employee is no longer with the company, it's perfectly okay to ask why. Turnover can reveal possible red flags within the company, but it's not always negative. The employee may have been offered their dream job at another company! It's also a good idea to ask about ways the hiring manager thinks the company can improve, in its culture or other aspects. If the person can't give any areas of improvement or give examples of ways the company is still growing, that is a potential red flag. Check out our blog post on What to Look for In an Employer: 5 Important "Green Flags."
How is long-term career growth supported?
This question is a great way to get a sense of the company's timelines for promotions and raises. You can frame this question as, "If we move forward, what is the typical review process for input back to me for advancement opportunities and compensation review?"
You should also consider asking how the company handles training and development opportunities. Look for programs in place that are geared toward professional development, and additional trainings that are offered beyond the standard onboarding procedures.
What are your manager and colleagues like?
This is a great question to pose to people in your network, as the hiring manager won't be able to answer this question outright, so you'll have to do some research. If you have any connections that work at the organization or used to work there, ask their honest opinion on the people that you'll be interacting with daily. This is a great way to gain access to a more real-life opinion.
If you don't have a connection, you will have to get creative. Consider reaching out to someone at the company who went to your alma mater, for example, or if you're a military veteran, look for a fellow veteran and ask about their experience there.
Another way to gain information about the people you'll be working with is to observe the dynamics between the interviewers. This is especially helpful if you're in a panel interview. Pay attention to how each person interacts with not only you but also with each other.
What does DEI mean to your organization?
Take a moment to read through the company's diversity, equity, and inclusion initiatives (if they have them), and look through the makeup of leadership. Ask about their DEI initiatives and the steps they are taking to help facilitate a place where people can bring their most authentic selves to work. Ask about their employee resource groups (ERGs), and what they have accomplished over the last few years.
Is there work-life balance here?
Make sure you are aware of the company's policy on remote work or other flexible working arrangements. Don't hesitate to ask about wellness programs, childcare support, and other benefits, as well as the company's core business hours. Some questions you could ask include, "What does an average day look like?" or "How does leadership model work-life balance?"
Are the job responsibilities as advertised?
Sometimes employers post a job posting that may not encompass everything about the job, so it's a good idea to ask for the job description in the first interview. You can explicitly ask if your expectations for the position align with what the hiring managers are looking for by saying something like, "This is my understanding of what I'm interviewing for. Does this match up?" If the interviewers would be your team members, ask how the open job interacts with their own role.
Go with your gut to avoid shift shock
Ultimately, your own intuition is a good indication of whether a job is a good fit for you. If something doesn't feel right or feels off, it may be that the organization is not the best place for you. Don't discount your own feelings when evaluating a company or position. Read more on how to decide if a job is a good fit.
Work with Orion Talent to find your next career
Orion Talent is committed to helping transitioning military, veterans, and industry professionals find career opportunities that best fit their background, skills, and preferences across every industry. Our recruiters are here to help find the best job for each individual and take care to place candidates in careers where they can grow professionally and find satisfaction. Find out more about our services and register with us today.

RSS Feed
Subscribe to Orion's Blog