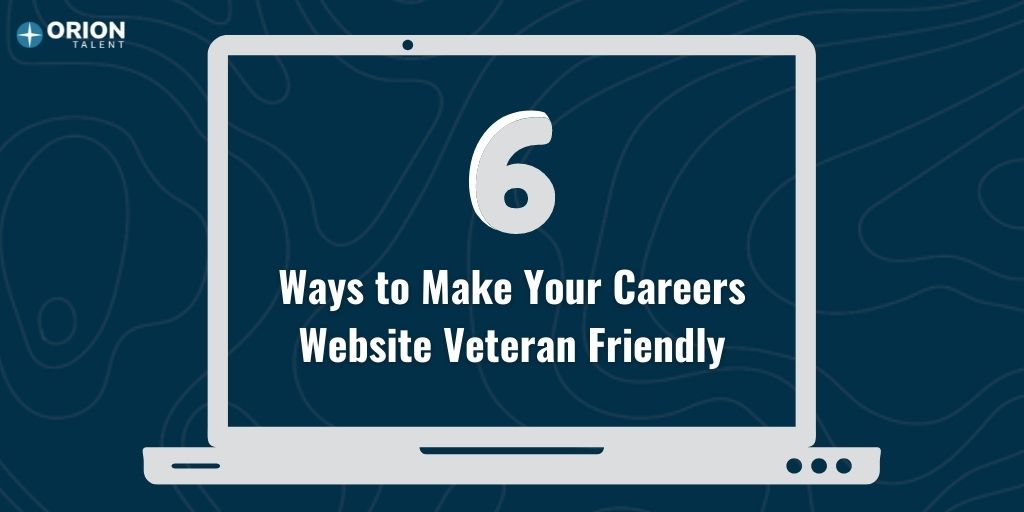 A generic careers website doesn't speak to veterans, since many are coming straight out of the military. In fact, veterans come from a unique situation with a variety of skill sets and expectations. If you are actively recruiting veterans, it is important to carefully consider what it is about your company that will appeal to them the most.
Top Six Sections to Include on your Veteran-Friendly Website
1. Awards and Recognition
If your company has been recognized for veteran hiring or is participating in a specific initiative, you should include links to any press or awards.
Need some ideas?
2. Veteran Spotlights
These features are a great way of illustrating the success other veterans can expect at your company. Videos work well for this, but written form with images is a great start, too. It is a good idea to offer a variety of spotlights to cover different branches, MOS, and ranks.
Need some ideas?
3. Military-Friendly HR Policies
Clearly state your company's military-friendly HR policies. For example, do you offer differential pay?
Need more info?
4. Career Translator
Engage with the veterans on your team to translate some of your high-priority job openings into language that will directly speak to a service member's experience.
Want to learn more on this topic?
5. Training Programs and Career Paths
Veterans are used to ongoing training, leadership development programs, and clear-cut career paths in the military. Defining these on your careers website is a great way to authentically indicate your company's continued investment in their professional growth.
Want to learn more on this topic?
6. Employee Resource Groups
Veteran Affinity Groups or Veteran Mentorship Programs are a great way to show the veteran population that you value their experience and want to provide them a place to network and grow. Highlight these groups and the activities in which they participate.
Need some ideas?
Get Started
Including these six things on your Veterans Careers website will let military candidates know you mean business. Not only does it tell them that you respect their service, but it also delivers the message that you are actively recruiting them because you understand their incredible worth in the civilian sector.
Want to go beyond a veteran-friendly careers website? Check out
Orion Talent's full guide to Employer Branding
. A strong employer branding strategy, including a veteran-friendly careers website, is an asset in the war for military talent.

RSS Feed
Subscribe to Orion's Blog