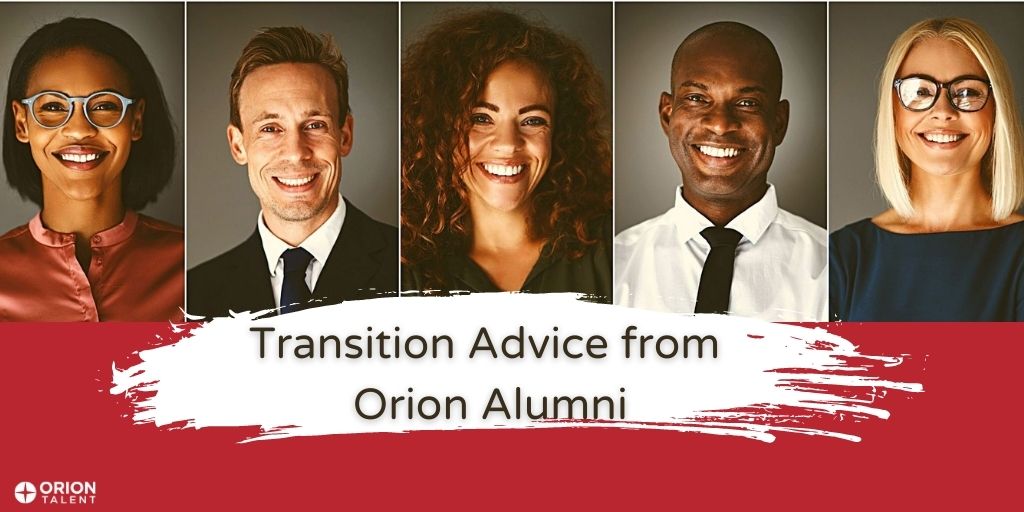 Did you know that we offer a library of Orion Talent alumni that tell their own story and offer advice for the military to civilian transition process?
Our Orion Talent alumni are military professionals that have successfully transitioned into civilian careers and are willing to share their experiences.
Read about Robert Sickmiller, a US Navy Nuclear Machinist's Mate who is now a Facility Manager at Bridgestone, or Monique Johnson, a US Air Force Logistics Readiness Officer who is now a Sourcing Program Lead for GE Aviation.
While each person's transition story is different, there is one thing they all have in common - they found success in a civilian career by using Orion Talent.
It is our hope that these stories from fellow veterans will offer you guidance, advice, and support as you navigate the transition process.
If you are ready to start the transition process, visit our military and transition resources page for tips on resumes, interviews, and more, or register on our site to get started with a Recruiter.

RSS Feed
Subscribe to Orion's Blog