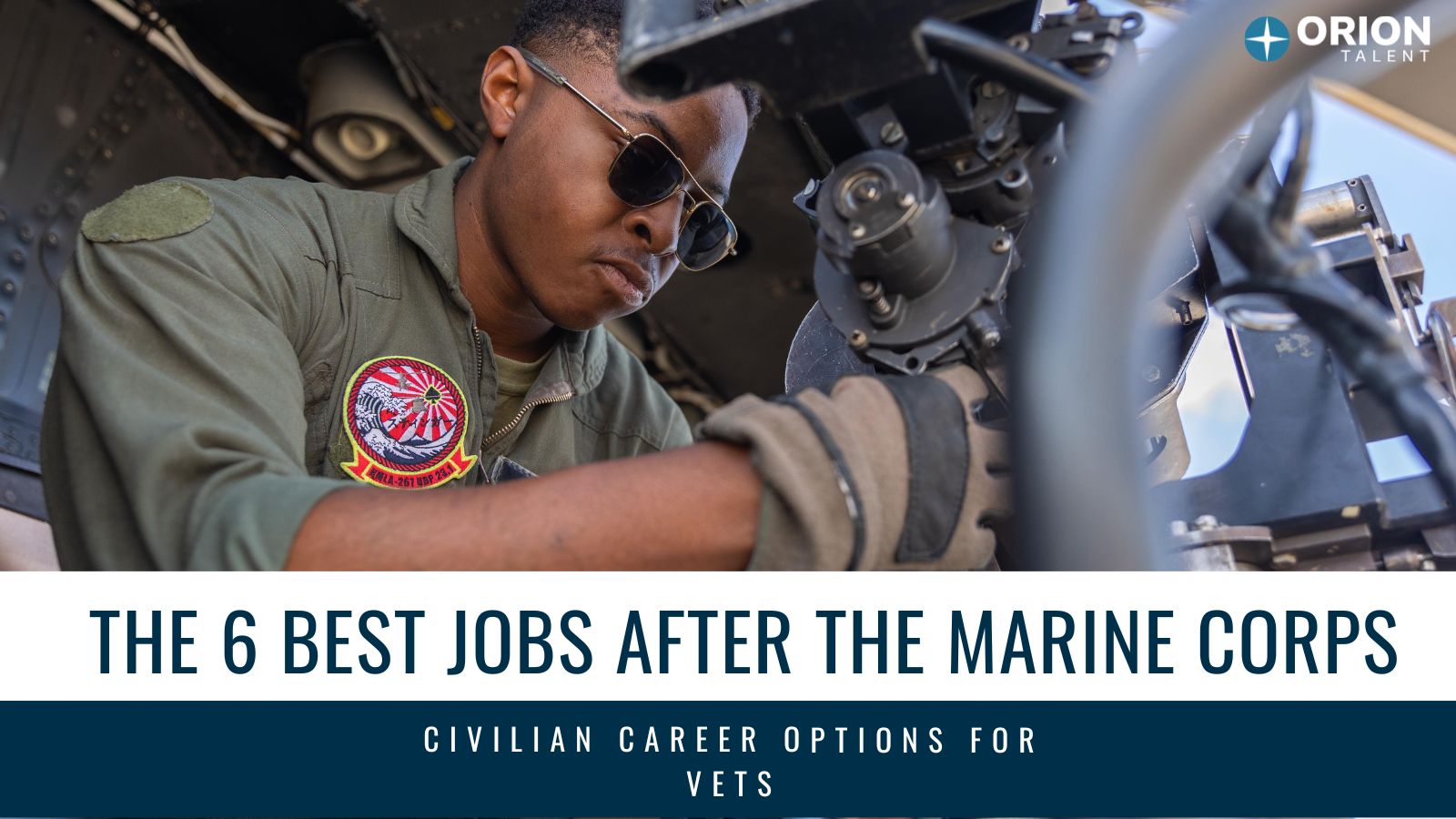 Every year, roughly 200,000 military members transition from service. The transition from the military to civilian life is a very important step. For those recently transitioning or beginning the transition process from the Marine Corps, one of the first orders of business is to secure a new career.
There may be a good amount of uncertainty about what the best job would be for someone with your military background, and you may be wondering what jobs are out there for someone with your Marine Corps experience. Read on to learn more about what to expect when transitioning from the Marine Corps to a civilian career and what the best jobs are after the Marine Corps.
The 6 Best Jobs for Veterans After the Marine Corps
MCJROTC Instruction
A popular choice for retired United States Marine Corps (USMC) officers and Senior Noncommissioned Officers, working as a Marine Corps Junior Reserve Officer's Training Corps (MCJROTC) Instructor allow you to continue your USMC service by "passing the torch" to young people who are interested in joining the Marines. MCJROTC Instructors provide education on military life, history, and skills to high school students.
To qualify, you must have at least 20 years of active duty service, a confirmed retiring date, and a competitive military record, for both Senior Marine Instructors and Marine Instructors.
Armed Security Officer
One of the most desirable careers for USMC veterans is a job in security. These positions are primarily with private firms for large facilities, such sporting arenas, hospitals, hotels, and more. USMC veterans are especially suited for these positions due to the physical demands of the job and their knowledge and experience wielding protective devices and weapons. Armed Security Officers are required to wear a uniform, which is not as jarring for transitioning military and veterans who are accustomed to a dress code. Additionally, your military experience taught you the importance of following rules, understanding regulations, and respecting authority, which are all skills that are important in this industry.
Nursing and Other Medical Careers
If you are a USMC veteran who has worked in a medical role, continuing with your medical career as a civilian is a great option. Medical service personnel in the Marines can experience bright and varied career opportunities upon leaving the military. In the current healthcare job market, demand for workers is desperate, and USMC healthcare workers are in high demand. Your experience working in a high pressure, hostile work environment enables you to jump straight into action in a civilian medical setting. Your exposure to a myriad of patients and their ailments more than equips you with the ability to help patients in any medical facility.
USMC veterans looking for a career in the healthcare industry also tend to have an easier transition than other professions, due to the standards of the role - medical jargon, procedures, and protocols mostly stay the same. Only the settings, ranging from doctors' offices to rehabilitation centers to nursing homes and more, change.
Sales Professional
Sales is not a career field most USMC veterans immediately consider as an option during their transition from the military to civilian life. But, those traits that made you a great military leader are exactly what make a good sales representative: intelligence, drive, goal-oriented, competitive nature, great communication skills, strong interpersonal skills, desire to be the best, and desire to be challenged.
A sales career can be very rewarding financially. Typically, a top performing individual in sales can make more than his or her counterpart in the operations or management fields. Sales is a pay-for-performance field. The better you perform, the more you earn. Read more about why USMC veterans should consider a career in Sales, and learn more about Sales careers with Orion Talent.
IT Security and Cybersecurity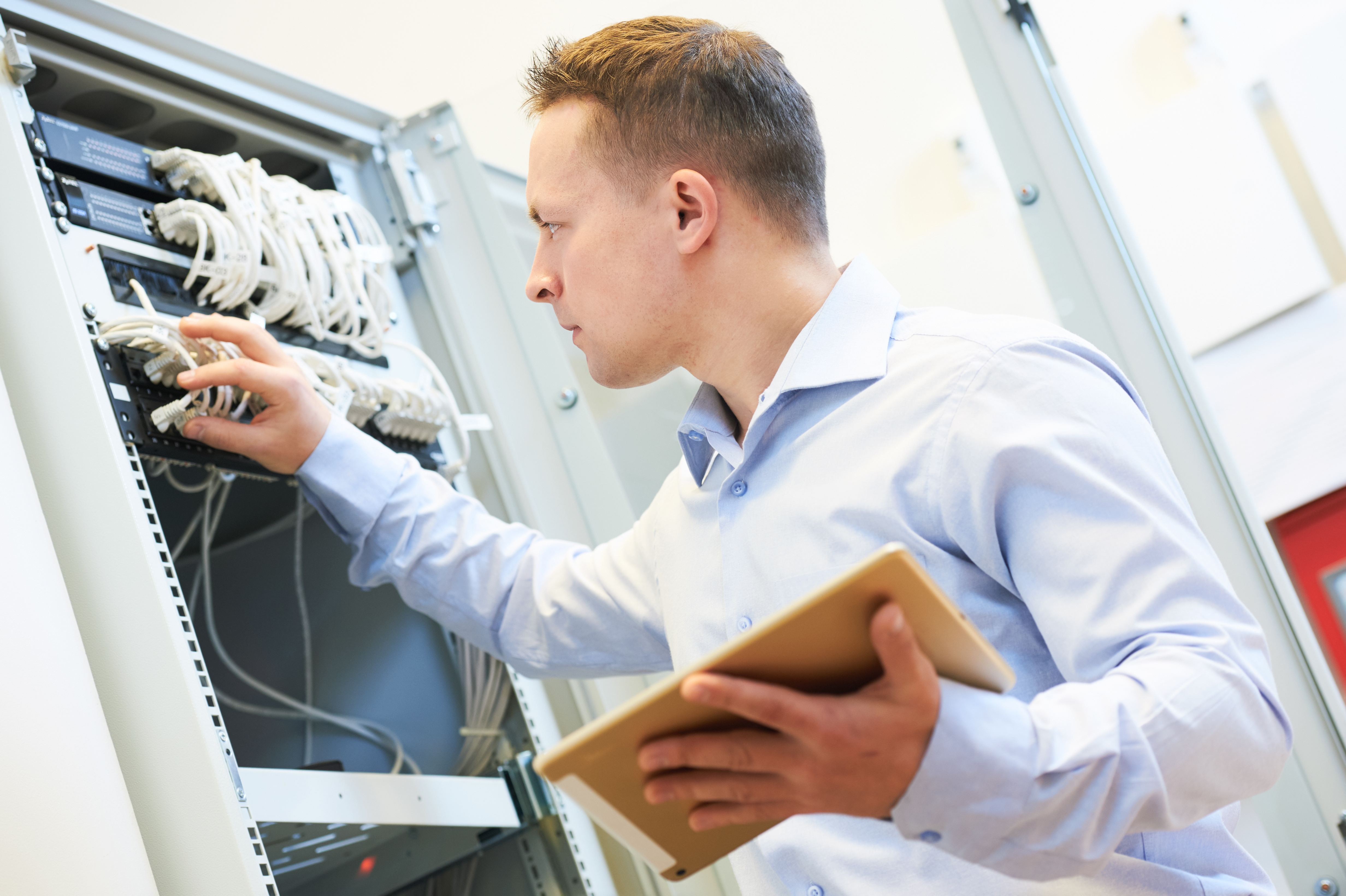 The cybersecurity field and the Marines have many parallels, offering veterans a great career path to pursue after the military. As a USMC veteran, it's easy to leverage your military experience and skills to pursue a fulfilling career in cybersecurity and IT security.
From a technical aspect, many USMC veterans have the skills needed to be successful in the industry. Your IT experience in the Marines, including troubleshooting military computer systems and operations, dealing with highly sensitive information, and a knowledge of computer programming, will set you apart from the crowd. In addition, your situational awareness, strong work ethic, willingness to train and learn, and understanding of the chain of command, both for officers and enlisted USMC personnel, will lead to success in this field. USMC veterans can also find a sense of purpose and a continuation of their service in IT security work by defending cyber attacks.
Human Resources
While it may not seem like a natural fit for transitioning USMC veterans, a career in Human Resources (HR) is a very logical next step for many due to the transferable skills that you acquire while serving in the military. Marines are put in leadership positions from the very beginning of their service and are taught many of the skills necessary for Human Resources careers, including trusting, listening, record-keeping, and disciplining. A career in HR has a clear impact on an organization, and many USMC veterans find this appealing, especially after settling into post-military life.
Find a New Career with Orion Talent
The occupations listed above are just a small sampling of the careers that transitioning Marine Corps and Marine Corps veterans can find success in after the military. Orion Talent has had tremendous success finding meaningful careers for Marines after the military, and we invite you to reach out to us to help you find a civilian job and search our current opportunities. We have experience in placing USMC Enlisted Technicians and Officers, both Junior Military Officers and Senior Military Officers.
You can also visit our Transition Resources guide, a comprehensive tool designed to walk you through the hiring process, offering information on resume writing, interview basics and preparation, and more. If you are ready to start your civilian career, register today.

RSS Feed
Subscribe to Orion's Blog