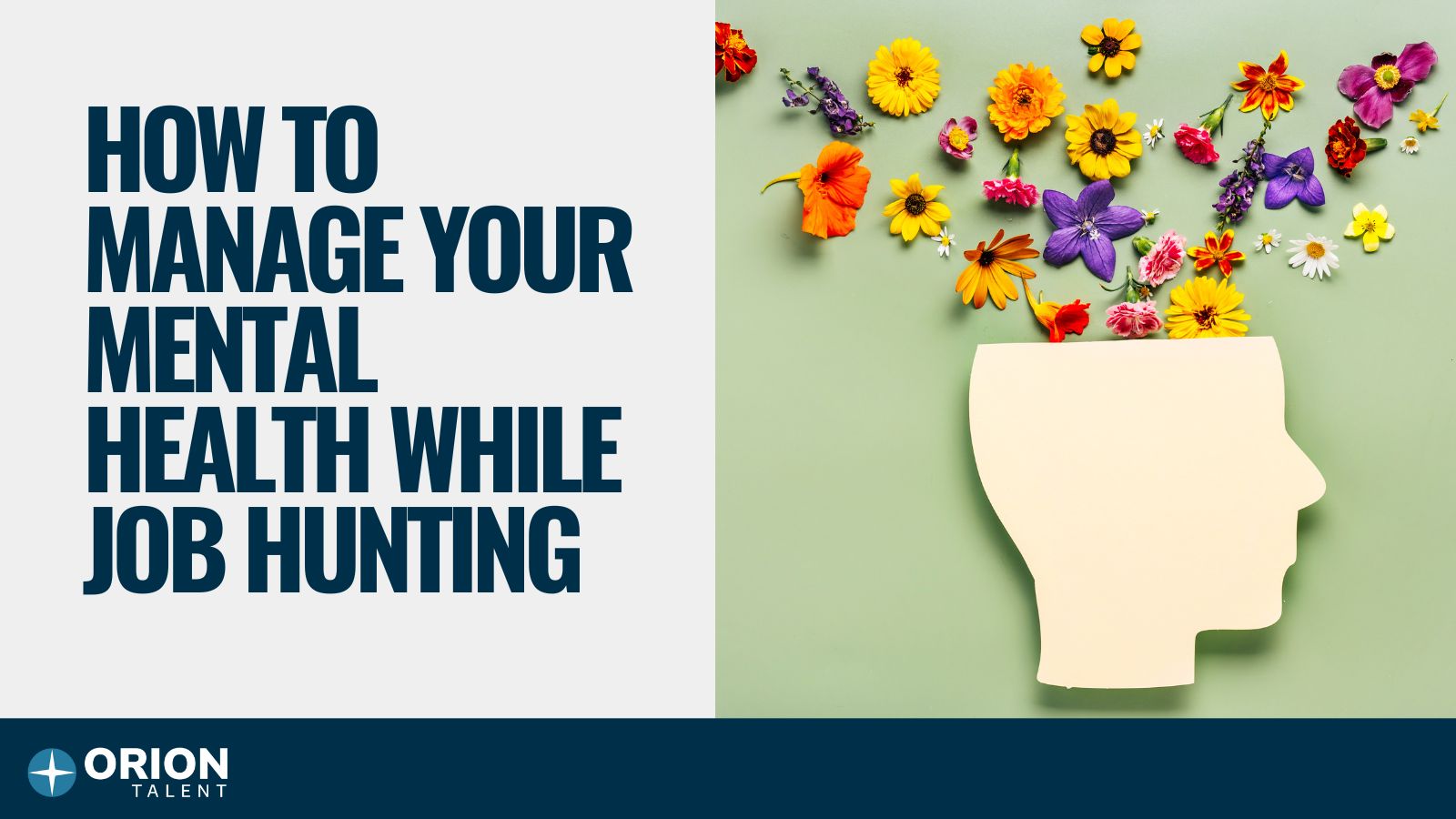 May is Mental Health Awareness Month, which comes with an emphasis on protecting your mental health in all aspects of your life, including your job search. Looking for a new career after being unexpectedly let go or because you're ready for something new can take a major toll on your mental health. It's important to do constant mental check-ins while looking for a new job.
Here are some tips to managing your mental health during the job search process:
Identify Goals
Before you begin your job search, plan to make sure you are getting the most out of your efforts. Start by making a list of companies that you would be interested in working for, or if you're looking to change fields or an industry entirely, make a list of careers that would interest you. It's also a good idea to think about your salary requirements, the type of work environment that you're comfortable with, and other benefits that resonate with you. Identifying your goals at the start of your job-hunting endeavor will help you narrow down the list of jobs that you should apply for, helping you feel less overwhelmed when applying to numerous jobs. With a set plan in mind, you'll be able to carefully curate a list of jobs that you're interested in and focus your attention on a few to produce a quality application.
Set Boundaries
It can be very easy to get lost in the process of looking for a job, so it's important to set boundaries throughout the process to avoid burnout and stress. Be sure to schedule time during the week for breaks from job hunting. You can dedicate a specific set of hours during the week that focus on your job search, but make sure you also schedule time to take a break from job hunting. Making time to take a walk, meditate, or participate in other activities to help you relax and clear your head will help you stay productive and fresh.

Ask for Help
Networking is one of the most important things that you can do to aid your job search. Once you've identified your goals, reach out to your network to let them know you are actively searching for a new role. If you're looking to switch to a different field or industry, informational interviews can not only help you gain some perspective into a specific job, but also offer you the chance to connect with someone in the field, giving you an advantage.
If the job search process feels overwhelming, reach out to a mental health professional or talk with family and friends who can offer you support during your search.
Learn a New Skill
If you're applying to jobs in an industry and notice that you lack a specific skill set or qualification, consider learning the new skill, or "upskill." Upskilling will help to boost your desirability in the job market, while also providing you with a nice distraction from applying to new positions all day, constantly refreshing your inbox for an interview or job offer.
Know Your Worth
While humility is a good character trait to have, it's also important to know your worth while you're looking for a new job. Ask the following question of yourself – what unique skills and experiences do you bring to the table? Don't succumb to imposter syndrome and embrace what makes you an asset.
Job Seeker Resources from Orion Talent
The job market is stressful, and it's okay to feel a mix of emotions. Give yourself grace throughout the process and be confident in yourself that you'll find the right job for you.

RSS Feed
Subscribe to Orion's Blog