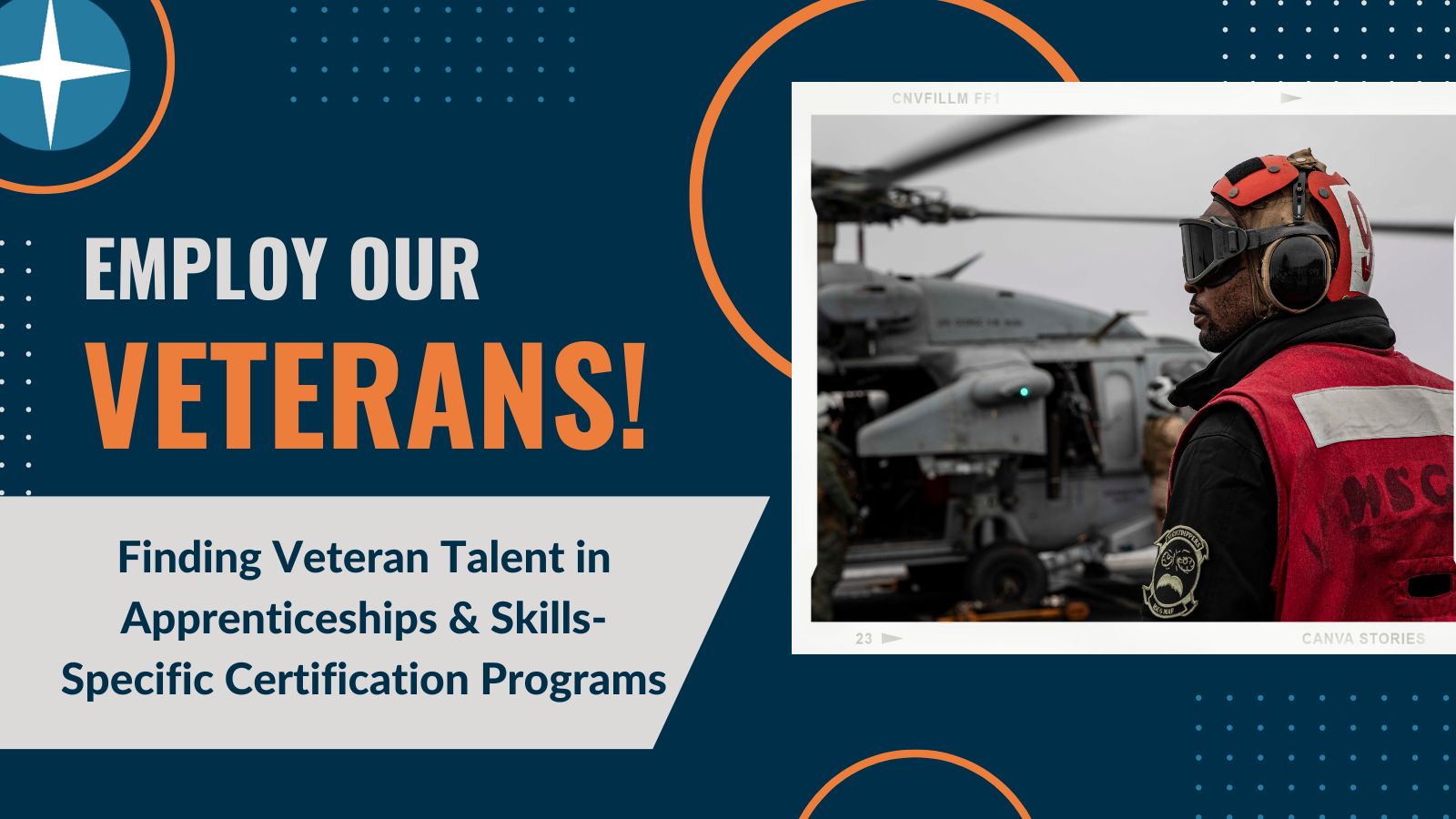 The Veteran Unemployment rate has decreased steadily over the past few years, from 6.5% in 2020 to 2.4% in March 2023, beating the non-veteran unemployment rate of 3.5% in the same month. At Orion Talent, we believe that America has a sacred obligation to its veterans and their families; helping transitioning military members find meaningful employment opportunities after serving our country is in our DNA, and we won't stop until every Vet is employed and thriving.
We were honored to send Laura Schmiegel, Senior Vice President, Strategic Partnerships at Orion Talent, to April's Employing U.S. Vets Conference in New York to discuss best practices and challenges to veteran employment. Hosted by the VETS Indexes, an independent provider of custom indexes within the Environmental, Social, and Governance arena, the event brought leaders from companies, non-profits, government agencies, and others seeking to employ veterans. The conference is designed to provide attendees with actionable tools and information to establish and build upon veteran initiatives.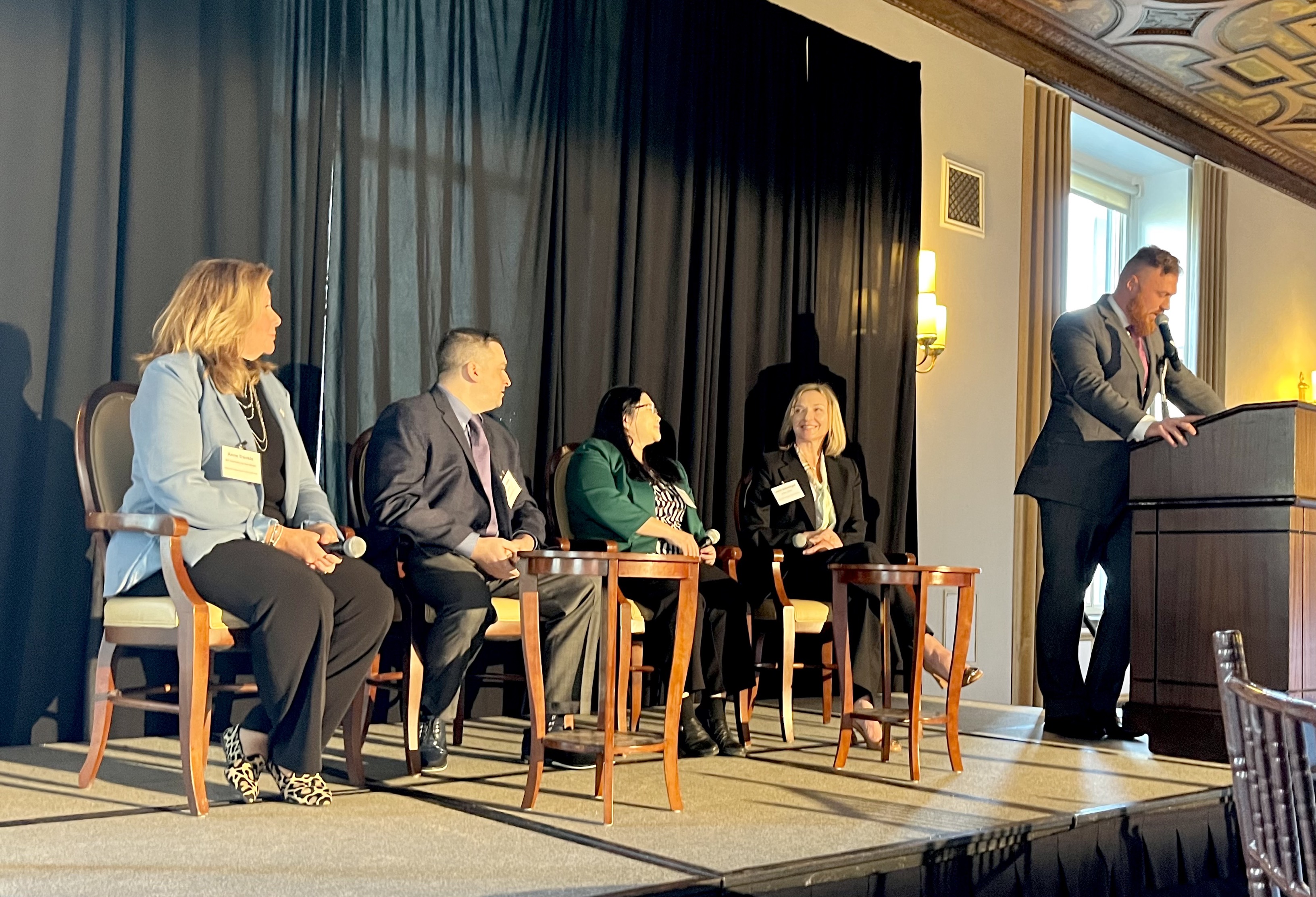 Apprenticeships, Certification Programs, and Reskilling
Laura participated in the panel Finding Veteran Talent in Apprenticeships and Skills-Specific Certification Programs alongside moderator TJ Cody (Branch Manager Trench Safety-67A, United Rentals) and panelists Steve Bovee (Military Program Attraction Manager, Spectrum), Won Palisoul (Former Special Assistant to the Under Secretary of Defense for Personal & Readiness and Chair, CFANY Veterans Roundtable), and Ann Trenkle (Executive Director, NY Helmets to Hardhats). The panel discussed federal training programs such as DoD's SkillBridge and DOL's Apprenticeship program, and how companies can bring more veterans, particularly non-degreed veterans, into their workforce by using these programs.
"I am so thankful for the opportunity to serve on a panel with such respected industry experts, especially about this topic," Laura said, "These programs help companies create superior workforce pipelines, while also helping transitioning military veterans and spouses better prepare for their next career. I can't think of anything else I'd rather be working on, frankly."
Laura talked about how employers are increasingly recruiting college-educated veterans, but few have recognized the enormous veteran talent pool in non-degree granting programs. She also discussed leveraging skills-based certification, training, reskilling, and apprenticeship programs to attract and retain veteran talent. "Companies that utilize training programs for non-degreed or alternative military candidates like spouses are on the cutting edge," Laura said. "But they need to make sure they understand the requirements and resources required to make it a success—nothing is free."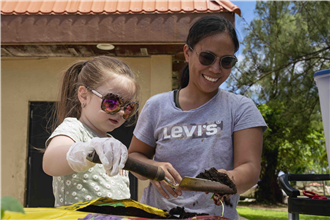 Laura, who was an active-duty military spouse for 20 years, points out that the unemployment rate for spouses remains significantly higher than the national average at roughly 22%, making them one of the highest unemployed demographics in the United States. "Remote and flexible work opportunities are increasing, which is great news for military spouses who can work from home," Schmiegel said, "but as long as the military remains a highly mobile lifestyle and childcare is a challenge globally, military spouses and companies are going to have to find creative ways to connect and create careers for our spouses."
Hiring Military Talent= A Mission with Heart
This is a topic near and dear to Laura, who was a founding member and later the first Chairman of the Board at Blue Star Families. She went on to create and serve as the first director of the military spouse program at the US Chamber of Commerce, Hiring Our Heroes. Just prior to joining Orion, Laura served as the Head of Military and Veteran Affairs at Booz Allen Hamilton. She joined the Orion Talent team in early 2022 and founded HireSkills Workforce Planning & Development, which pipelines junior enlisted talent into high-paying skilled manufacturing careers. HireSkills helps businesses build a DOD SkillBridge-approved internship and training program, offering employers early access to military talent to meet their hiring needs and bridging the gap between military service and civilian employment.
Connecting with Top Military Talent
Connecting military talent with employment opportunities is a multi-pronged approach. In addition to building SkillBridge-approved programs, participating in TAPS classes to offer retiring or separating servicemembers information about post-military employment opportunities, base outreach initiatives, and hosting Distinguished Candidate Hiring Conferences nationwide to match military talent with top employers, Orion is part of the U.S. Department of Labor's Employment Navigator and Partnership Pilot to deliver career assistance to transitioning service members and their spouses. Orion Talent, the nation's largest military recruiting firm, has a 30+ year history of successfully matching veterans with civilian job opportunities.
Orion's HirePurpose Diversity Sourcing and Talent Attraction solution drives targeted diverse talent into talent pipelines, including military and veteran candidates. These candidates enjoy a 70% retention rate and are on average 43% racially diverse. "Companies do not hire Orion Talent strictly as a DEI partner," said Laura, "They hire us as a staffing partner that has superior candidates, many of whom happen to be veterans. Hiring veterans also allows businesses to take advantage of a lot of great, free federal programs that make veterans especially attractive as new hires. It's a win-win situation."
What Do Your Veteran Hiring Initiatives Look Like?
Check out Orion Talent's Military Talent Solutions, and connect to discuss ways your business can attract and retain more military leaders. What does your military or veteran hiring initiative look like, where would you like it to be in five years, and how will you get there? Don't be afraid to hire a veteran. Candidate quality is unrivaled and they bring incredible technical and leadership skills to your business.

RSS Feed
Subscribe to Orion's Blog