Distinguished Candidate Conferences
Free Career Placement Services for Top JMO Candidates at these National Events

DISTINGUISHED CANDIDATE
MILITARY HIRING CONFERENCES
Are you preparing to exit the military and begin a civilian career? Do you think that your education, background, and military career distinguish you from your peers?
If so, you may be a candidate for Orion's National Distinguished Candidate Conference (DCC).
There will be positions available nationwide, with a focus on Engineering, Sales, Leadership Development, and Operations Management.
Orion carefully selects candidates for our DCCs that exemplify the best Orion has to offer our client companies. We work hard to assemble a select group of the top JMOs from around the country.
Our distinguished candidates include:
Graduates of Military Service Academies or Top Universities
Those with a masters degree or other advanced education; and
Those that have consistently ranked above their peers in Officer Evaluations.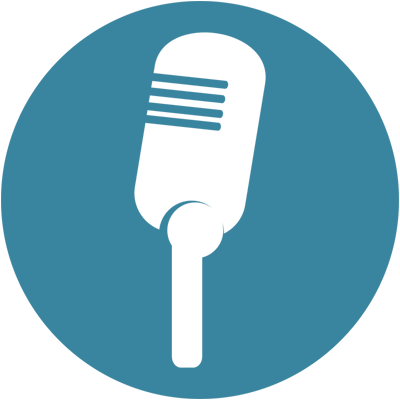 Listen to our podcast to hear an Orion Recruiter discuss the most frequently asked questions about attending a DCC.
There will be 35 - 40 companies interviewing candidates for positions in Operations, Medical and Technical Sales, Consulting, Engineering, Project Management, Program Management, and Logistics.
Here are just a few of the companies that are likely to attend the upcoming DCC to hire their next generation of Leadership Development, Operations Management, Engineering and Sales talent:
Siemens
Lutron
ABB
Daifuku
Ingersoll Rand
Ecolab
...and many others
In 2018, nearly 130 Military Officers found their civilian careers through our Distinguished Candidate Conference, with companies including BASF, Corning, Honeywell, Ingersoll Rand, Siemens, Sun Chemical, and many others.
If interested, Return to the top of this page and Request an Application
There is no better opportunity to interview with Orion's top clients than our Distinguished Candidate Conference. Don't just take our word for it though, check out what your colleagues who have attended a DCC have to say:
"I had been working with Orion for just over a month prior to attending the DCC. When asked if I was interested in attending this conference, I was hesitant to say the least. Although I had heard of Orion before, I couldn't quite see the big picture and didn't know how beneficial it could be.
However, during the next month working with the Orion Talent team, to say they prepared me well would be an understatement. Prior to the conference, I felt extremely confident in my resume and interviewing skills.
Once the conference began, any hesitation or reservations I had immediately went out the door. Orion scheduled a great two days, bringing in companies that were not only hiring, but willing to talk to you to help gain further knowledge about the civilian world. I walked away from this conference not only with three potential job leads, but a better understanding of how my experience in the military translates into the business world.
Thank you for putting this hiring conference together. All JMOs, regardless of their background, would highly benefit from attending such an event and working with Orion Talent." - Eric Dmohowski
"The Orion Distinguished Candidate Conference was an amazing experience. Orion directly matched me up with my top five companies, and I was able to interview with all of them that day. You skip through several pre-interview steps like cold calling the HR department, and you know each company is interested in learning about you. The companies are also looking to fill multiple positions, so there is a relaxed, cooperative environment with your peers. The first day is a great preparation day, with company presentations and small group interview prep with the Orion team. The mixer is essential because companies get to put a face with a name the day before the interview. This ensures you walk into your interviews with a smile of recognition from the interviewer to help put you at ease. First class, first rate event; if you are on the fence, you should definitely go." - Adam Gray
"The DCC was a much different experience than any job fair I've ever attended, and I wouldn't put those two events in the same class at all. Most job fairs I've attended can be described as a place where you wait in line to get five minutes to talk to a recruiter about a company, give them a copy of your resume, and repeat. In contrast, the DCC was a chance to get extensive exposure to targeted companies. All said and done, I had about an hour and a half of facetime with actual hiring managers from companies I was interested in (and equally important, who were interested in me) throughout the course of the DCC. I had interviewed and received job offers from other companies before the DCC, but the process usually took 2-4 weeks and each had a number of gates I had to navigate. In contrast, I had a firm offer the day I left the DCC. If I had to describe the DCC in one word, it would be "decisive." - Conrad Brown
"Taking time off from work for the DCC was the best choice I could have made for finding a job. At first I was hesitant, but the conference was awesome! The first day was interview preparation, followed by company presentations, followed by a mixer, where I got to meet the hiring managers for the companies that I wanted to interview with. I met a company representative during the mixer and he asked to interview me. The second day I interviewed with 6 companies and 5 of them asked to continue in the hiring process! Where else can you get an opportunity like that?" - Jonathan Cirillo
"From the very outset, Orion Talent did an outstanding job assisting me with my transition from the Army. For me, transitioning was a daunting path to take. The mysterious, unknown nature of job seeking was rivaled only by the sheer volume of opportunities that made knowing what is out there almost worse than not knowing! However, when I contacted Orion and spoke with my recruiter, almost immediately, my anxiety dissipated and I started becoming focused and hopeful for a challenging but rewarding future! From their excellent pre-conference information, updates, interview prep materials, resume advice and webinars, to their flawless execution of the conference itself, Orion Talent were consummate professionals and handled everything impeccably. I felt completely secure and focused during the whole process. The Distinguished Candidate Conference itself was streamlined, thorough and productive! I was exposed to excellent, top grade companies that were looking for exactly what I had to offer. The Conference was absolutely worth every penny I invested in travelling to Philadelphia. I can't praise Orion Talent enough and I will most certainly recommend them to all of my brothers and sisters in arms when they decide to transition from the military into the civilian sector. Orion Talent took care of me and they can take care of you too!" - Tim Meinshausen
"Orion has done an excellent job in preparing candidates for success through advanced company/position information and webinars for interview prep and salary negotiation, as well as bringing in strong companies looking for leaders like you! For many of us transitioning from military service and attending a conference brings concerns of time, travel, and whether or not it is worth it. Let me tell you that it is absolutely worth it. It is the best opportunity to get face-to-face and actually talk to a hiring manager. Do yourself a favor, and attend a DCC!"
"Thank you for the opportunity to attend the Distinguished Candidate Conference in Houston this week! This was a first-class event all the way. I have and will continue to recommend Orion's services to transitioning military members."
"Distinguished Candidate Conferences are the golden ticket. The Orion account executives and staff are top notch. They will get you ready. They will help you with your resume and line you up with companies that match your skill set."
"Orion's DCC is by far the most professional, informative conference I have had the pleasure of attending. They do a great job of preparing candidates for the conference, ensuring that the candidate's preferences are matched with what's available and that candidates have everything they need to be successful. There's a wealth of opportunity and chances for hire at the DCC, and it's definitely worth the time and effort to attend."
"The Orion DCC was a great experience, where I got to interview with multiple top tier companies and network with a great pool of candidates. The quality of companies attending was second-to-none, and I'm very happy to have moved forward in the process with every company I interviewed with.
My overall experience has been tremendously positive, and I'm confident I'll be making a successful transition. Orion promised me opportunities at great companies, and they absolutely delivered. I would recommend them to any transitioning JMO." - B.S., Entergy
"Orion alleviated my concerns about my military transition and getting in front of legitimate corporate hiring managers. Their online tools, webinars, and courseware prepared me for the corporate conversations and negotiating process in a way I wouldn't have been able to prepare going it alone. Focusing and tailoring the candidates based on corporate needs and candidate desires ensured that I would have a positive experience. In fact, I had multiple offers and follow-on interview requests immediately following the DCC. Without Orion, I would still be in the hunt."
"An Orion Distinguished Candidate Conference is something that you don't want to miss. It is a golden opportunity to meet with several prospective employers all at once, all of them very high quality. And Orion prepares you well. I particularly liked the interview prep session during this conference. It helped me to tweak a few of my responses in a manner that paid major dividends during the interviews!
The best part of attending an Orion Distinguished Candidate Conference is the pre-established relationship between Orion, their candidates, and the companies. Candidates know that the companies there are looking to hire military talent, and the companies know they are getting to meet enthusiastic, hardworking men and women. After a few months of online applications, cold-calls, and polishing my LinkedIn profile, having nine interviews in a day at the DCC with companies that I knew were interested in hiring someone like me was a real eye-opener."
"Without the Distinguished Candidate Conference I attended, I am certain I would have been searching for a job longer than I did. I only wish I had found Orion sooner. Working with Orion and attending a DCC was a great experience. I would definitely recommend it to my peers."
"I recently attended an Orion Distinguished Candidate Conference and was very impressed with the entire process. Orion did a great job preparing me for the DCC via their webinars, modules, phone calls, and countless reading materials. Throughout the DCC, every member of the Orion team was willing to answer any questions I had, as well as provide advice when needed to better prepare me for my interviews. Having attended a hiring conference with a different military recruiting firm in the past; the difference is clear, and I would recommend Orion to anyone transitioning out of the military."
"I feel the DCC was an amazing event and was truly surprised with the quality of companies in attendance. I believe anyone that attends these conferences will find a company that has a culture and benefits program that JMOs are looking for. As long as the JMO goes in with an open mind and is willing to do some research on the companies, they will find a company that fits their expectations."
Read more testimonials from Military Officers who have found their civilian careers through Orion's Distinguished Candidate Conference.
Conference Agenda
Day 1 - Interview Preparation, Briefings by the interviewing companies, President's Reception to network with clients and other candidates
Day 2 - Interview with companies for positions that are a match with your background, skills and preferences
If you would like to be considered for this special hiring event, please contact us via the link below.
DCC Keynote Speakers
Many of our DCCs feature a distinguished Keynote Speaker who addresses everything from veterans in the civilian workforce to desirable business traits. In the past, Orion has hosted David Seymour, SVP Technical Operations with US Airways, and Mark Gardner, VP and General Manager of Advanced Genomic Systems with Life Technologies, among many others.
Previous DCC Keynote Speakers
Clint Bruce, former NFL pro football player, Navy SEAL, USNA '97 Grad, and President of Trident Response Group presented "Pursuing Elite: Leadership Lessons Learned" at our Houston DCC in March 2015. View his full speech below:
Orion was pleased to host Don Knauss, Chairman and CEO of The Clorox Company, at our San Diego DCC in October 2012 where he spoke on the Five Traits of Effective Leaders. See below for his full speech: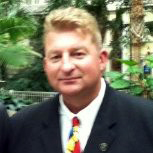 Our May 2010 DCC featured Dave Krall, Director of Sales at Endo-Ethicon. His informative speech covered everything from his own unique transition experience to advice on how to succeed in the civilian workplace. Read more about what he had to say.