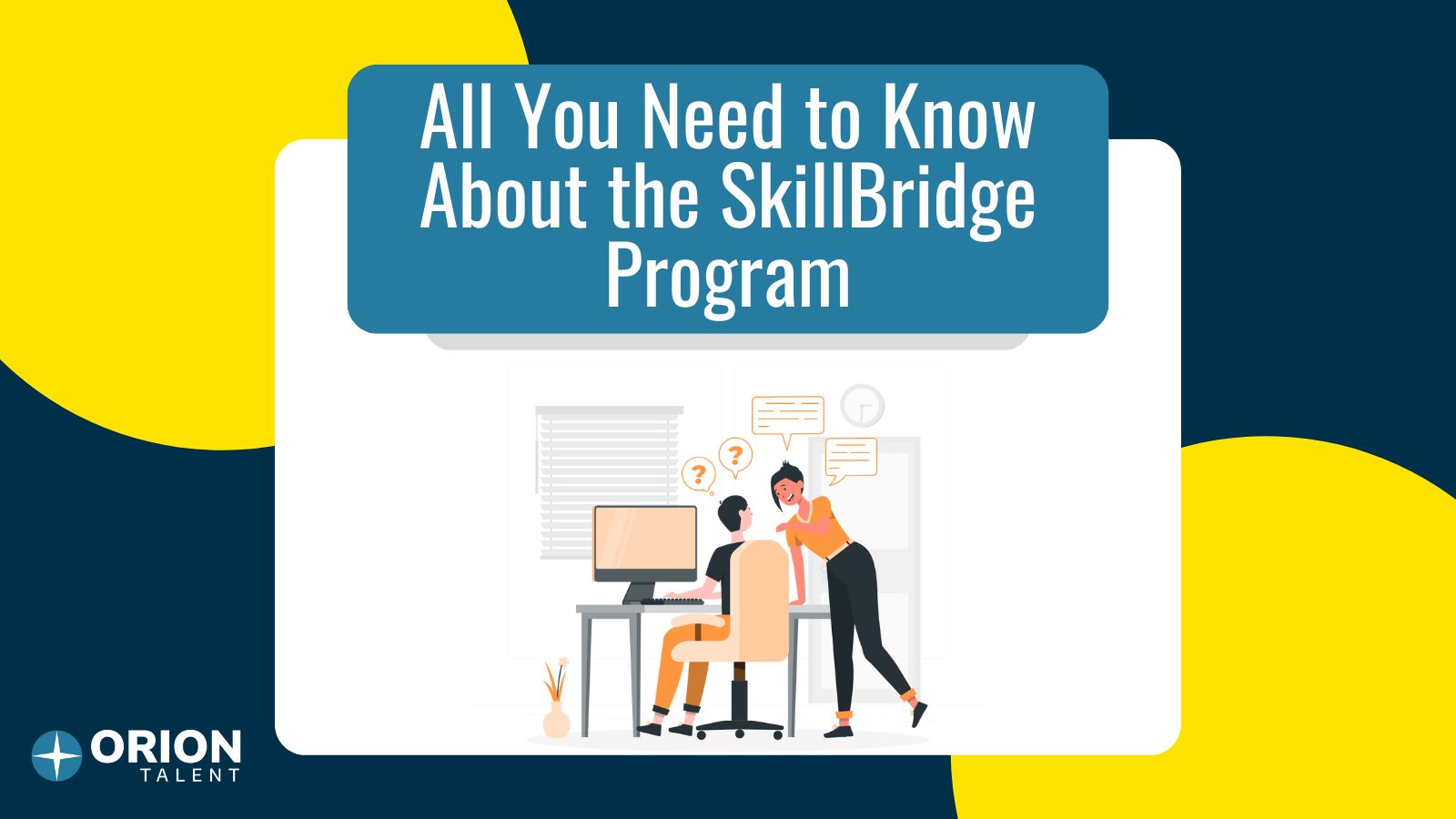 With over 200,000 military members transitioning each year, the competition can be fierce to find a civilian career post-military. You can leap over the competition by perfecting your resume, interview prepping, and networking, but the best way to excel in the civilian corporate world is to participate in a SkillBridge program.
A Skillbridge opportunity is a great way to help make your transition from the military to the civilian workforce as seamless as possible. Read below to learn more about the program, who is eligible, the benefits of a SkillBridge internship, and more.
What is the SkillBridge program?
Created through the Department of Defense, the SkillBridge program is an opportunity for service members to gain valuable civilian work experience through specific industry training, apprenticeships, or internships. SkillBridge connects service members with industry partners in real-world job experiences. A SkillBridge internship is an excellent opportunity to enhance your marketability and post-separation career prospects.
Who is eligible for SkillBridge?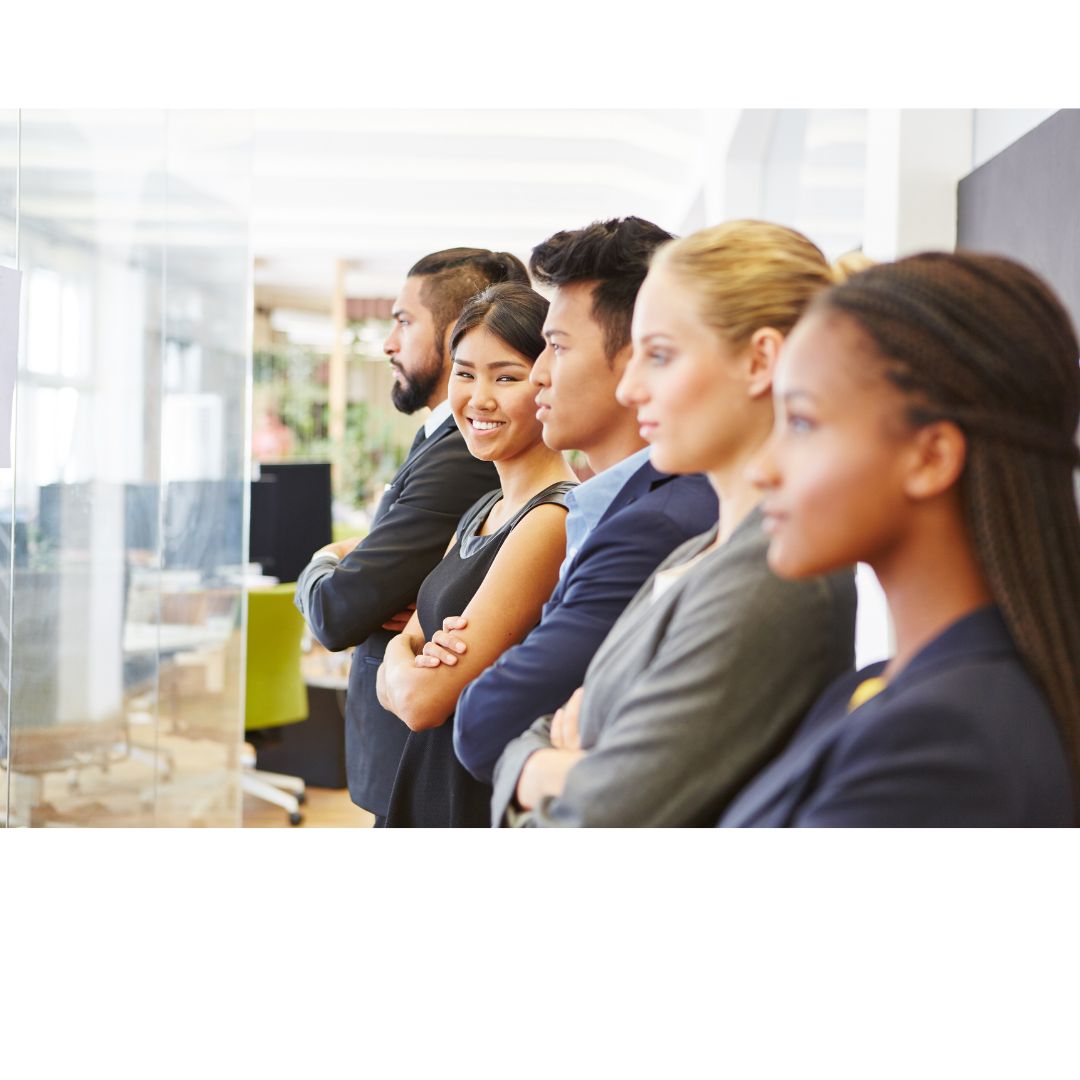 Any rank, enlisted or officer, may apply for SkillBridge. SkillBridge permits you to use up to the last 180 days of service to train and learn with an industry partner. During SkillBridge participation, you continue to receive military compensation and are covered by your military benefits. Release for SkillBridge is always mission-dependent, and your unit Commander must authorize participation prior to entering into any agreement with interested industry employment partners.
What are the benefits of a SkillBridge program?
A SkillBridge internship bridges the gap between the end of service and the beginning of your civilian career. It allows you to gain industry experience while still serving in the military, helping you gain additional footing above your peers upon transitioning to a civilian career. It is extremely beneficial in helping to transition to a civilian career and can even become your full-time career upon leaving the service.
Ben Mason, Reservist and former USMC Logistics Officer, is now a Recruiter at Orion after participating in the SkillBridge program. "Being a part of Orion Talent's SkillBridge program allowed me to form a 'bridge' between my active-duty military and civilian career," he stated. "There is A LOT that goes into leaving military life behind, and Orion Talent's SkillBridge program gave me the flexibility to learn a new skill set but also have the time to work through my transition from military to civilian life."
How do I start the process for SkillBridge?
If you are ready to begin your SkillBridge internship, consult with your local Transition Office or Education Office for service-specific SkillBridge application/enrollment guidance.* The next step is to reach out to Devan Jewell, Orion Talent's Military Partnerships Coordinator, to determine which SkillBridge internship you would be a fit for. However, it's important that you obtain written approval from your unit commander of permanent assignment prior to the beginning of training.
*Each branch of service has differing application requirements and processes. View each service's instruction for the SkillBridge application.
SkillBridge Opportunities with Orion Talent
Orion Talent is currently offering the following in-person and remote internships, with the potential for employment:

RSS Feed
Subscribe to Orion's Blog