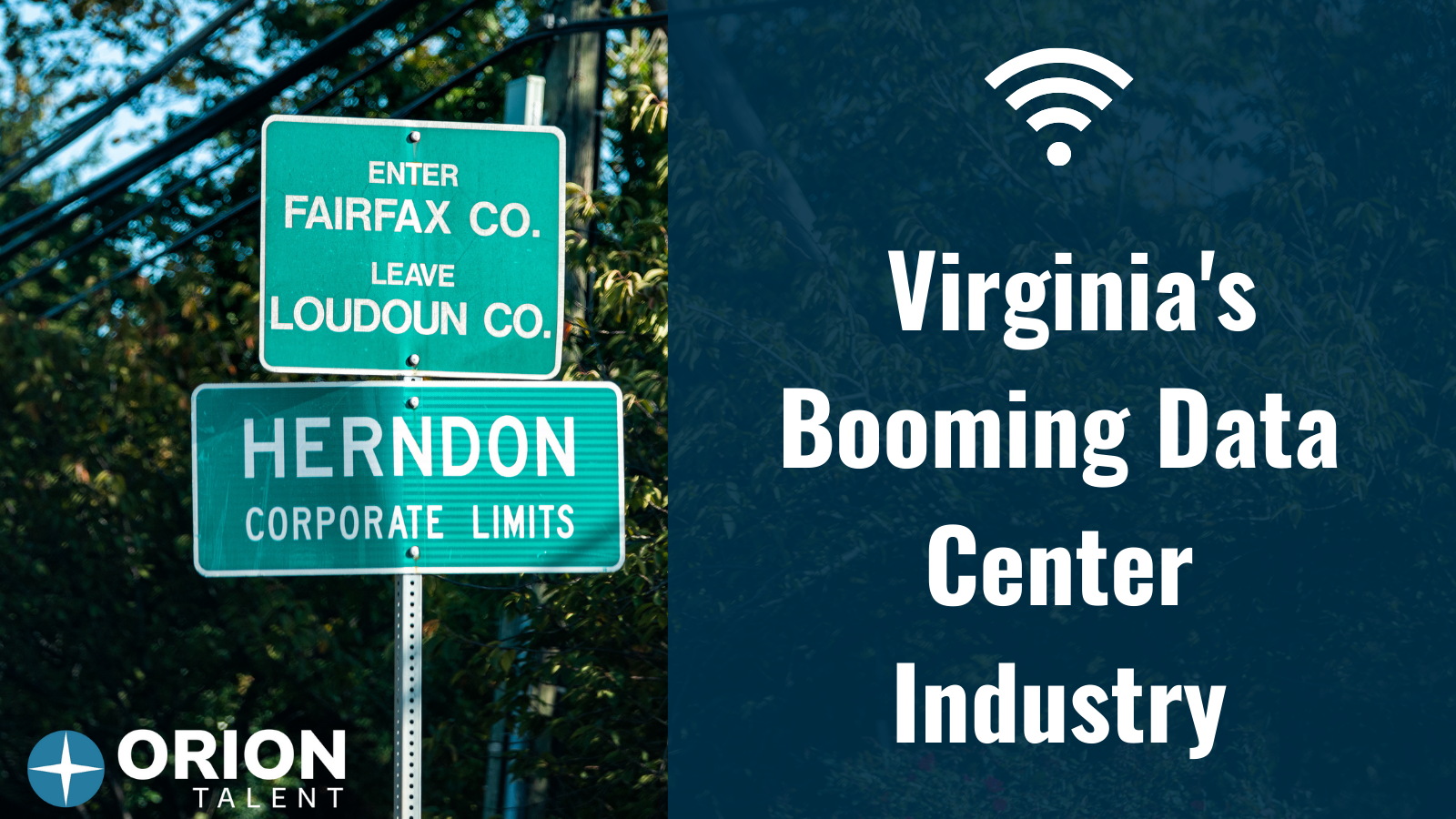 Have you ever wondered where the internet actually "lives"?
More than anywhere else in the country, Virginia, more specifically Northern Virginia, has become a major hub for the data center industry, housing over half of the country's internet connectivity and information.
Read on to learn what sets Virginia apart as the home for so many data centers, why it's called the "Internet Capital of the World," and discover data center jobs in Virginia.
Why does Virginia have so many data centers?
Northern Virginia, which has earned the moniker "Silicon Valley of the East" and "Data Center Alley," is home to so many data centers because of its reliability of connectivity, availability of fiber, undersea cables and an Internet Exchange Point (IEX). Northern Virginia is an incredibly connected location that can give data center providers access to anywhere on the East Coast, in the U.S., or around the globe.
Virginia is home to the first subsea cable connection in the Mid-Atlantic, and Virginia Beach is the landing point for four new transoceanic fiber cable connection points that have been developed or are currently being developed in recent years.
In addition, data center developers also continue to be attracted to Northern Virginia because of their low utility rates, generous tax breaks, and land availability, which is greater than other locations in the nation.
How many data centers are there in Virginia?
There are currently 186 data centers in Virginia, with 166 of them concentrated in Northern Virginia, and the number is still growing. In Prince William County, data center growth is expected to continue through 2035.
What are the largest employers for data center jobs in Virginia? (H2)
Some of the largest employers of data center jobs throughout the state are Digital Realty, Microsoft, Amazon Web Services, Meta, Google, and Coresite. "Data Center Alley" in Northern Virginia hosts top employers such as Iron Mountain, Visa, Equinix, and Cologix.
Why is Virginia the Internet Capital of the World?
Virginia is called the "Internet Capital of the World" because 70 percent of the world's internet traffic flows through the state every day. The city of Ashburn, in Loudon County, is known as the Data Center Capital of the World, and is home to 69 data centers alone.
Data Center Jobs in Virginia
As Virginia, specifically Northern Virginia, continues to be a major hub for the data center industry, a demand for more talent to fill critical positions within the industry will continue to rise as well.
Data center jobs are expected to grow steadily through 2025, as growth in e-commerce, increasing presence of AI, and the development of the 5G network move our world to a more digital future. The data center industry is poised to meet these demands with a strong presence in Virginia.
There is no better time to start a career in the field, especially if you are looking for a job in Virginia. Find out more about the data center industry and search available jobs.

RSS Feed
Subscribe to Orion's Blog