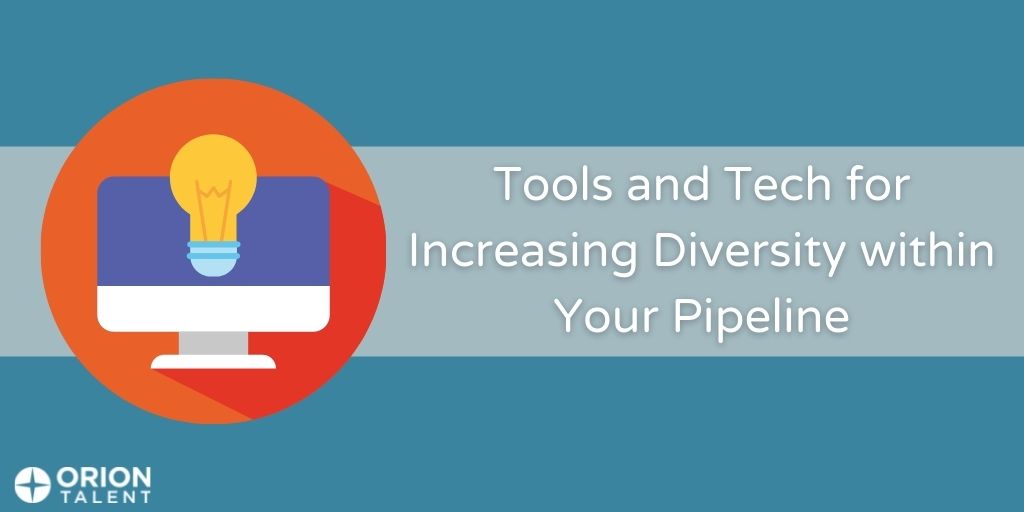 Last month, Cory Kruse, President of RPO Solutions at Orion Talent, chatted with Joe Matar, VP of Marketing at Brazen, for an episode of Talent Acquisition Talks. Brazen is a virtual event platform that hosts one-on-one conversations and live video broadcasts for virtual career fairs, virtual hiring events, virtual interviews, and more. Cory and Joe discussed the tools and technology companies can use to increase diversity in their talent pipeline.
In this video, Cory offers best practices and tips for boosting diversity hiring. "Most companies desire a workforce that reflects the labor market and its different talent groups, as well as one that avoids excluding anyone. But then you have challenges right now in this labor market across the board. Not only challenges with targeting specific diverse groups, but sourcing as a whole," explains Cory.
One way to ensure your interview methodologies and processes are consistent with your company's diversity hiring objectives is to make the necessary investments. Specifically, as Cory points out to Joe, companies should consider if they are leveraging the right sourcing tools. In the episode, Cory provides a few examples of tools that can boost diversity hiring and expand diversity awareness across your recruitment team and organization.
Check out Cory's episode of Talent Acquisition Talks for an in-depth discussion of how HR technology can help companies achieve diversity hiring initiatives. And check out the resources below for more information on building DEI initiatives.
Why Diversity is Great for Business & How to Improve it
How to Build Better DEI Initiatives

RSS Feed
Subscribe to Orion's Blog