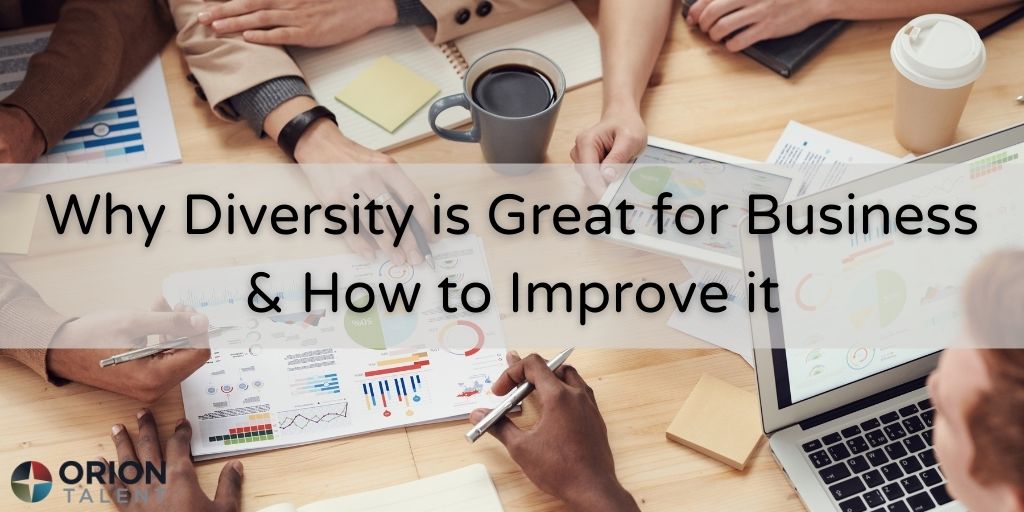 Corporate understanding of Diversity, Equity, and Inclusion is evolving. Advancing beyond a box to check, businesses are realizing that DEI is essential, even when it means taking a hard look at entrenched practices and biases. By building strategic DEI objectives that foster diversity and inclusion, companies create better experiences for employees at all levels, improving employee satisfaction and retention. Undoubtedly, whether viewed through a moral or business lens, diversity in the workplace matters.
What's the impact that diversity, equity & equality can have on a business?
Given that both a moral and business case for diversity in the workplace can be made, let's explore both. Beyond the obvious answer that it is simply the right thing to do, a diverse and inclusive workforce fosters a sense of shared power and opportunity. A rising tide lifts all boats as the saying goes. By nurturing a more positive workplace with space for a wide range of perspectives, businesses establish a more creative, empowered company environment.
When it comes to the business case for diversity in the workplace, the statistics make it clear.
Additionally, companies are better equipped to understand a much broader customer base with a diverse workforce that mirror their market. They may gain global appeal, innovate in new ways, and improve retention.
What events have pushed the focus of DEI in the workplace to new heights?
Two sea-change events have pushed DEI in the workplace into the spotlight, giving it renewed urgency. First came the COVID-19 pandemic, which, according to one survey, resulted in increases in workload and unfair or inequitable work-life balance for women and diverse employees.
Second, was the racial unrest of summer 2020 that sparked conversations about racial justice and equality. Business leaders took this time to issue statements, reflect on their company's diversity make-up, and to launch new initiatives.
What are the signs that a business suffers from a lack of diversity, equity or equality?
Companies can suffer from lack of diversity through the very act of not hiring people from diverse backgrounds with DEI resumes. This may be most evident among the leadership team. If the C-Suite is homogenous, it is a clear indicator to employees and customers of a lack of awareness of the leadership potential among traditionally disenfranchised groups.
But, even with a diverse team, companies can still falter when it comes to DEI. Another signal is the inner circle around leadership. You can have diversity on paper, but, if the "favorites" lack that diversity, you are sending a clear signal as to whose opinion leadership values.
Another very public sign of lack of true diversity commitment is when a company's products are tone-deaf. The more diverse a workforce, the better able they are able to weigh in on product development and speak up when something is possibly offensive or not appropriate, long before it ever hits the market.
A crucial DEI component is a clear reporting process for bias or discrimination. When this is lacking or deficient, a company is in trouble. Isolation or retribution for reporting have no place in the workplace and any company invested in the wellbeing of their employees will have a transparent process in place for reporting such behavior.
Just the Beginning
Diversity, Equity, and Inclusion is a complex, multi-faceted topic, and this article just scratches the surface. But, the one thing we hope you glean from it is that business leaders should decide on a path forward, foster alignment, and promote commitment to that path, even if that means bringing in an expert. Doing so not only helps the bottom line, but has an invaluable sociocultural impact on the people and world around us, creating a space where diverse voices are heard and valued.
Orion Talent's DEI Webinar Series
If you are looking for more DEI resources, you can find expert insight in our Diversity, Equity & Inclusion Webinar Series. These webinars cover challenges and best practices across all aspects of DEI within organizations. You'll gain practical advice and takeaways you can immediately implement.
Get More DEI Insights from Orion Talent
Sign up for More Diversity Insights

RSS Feed
Subscribe to Orion's Blog