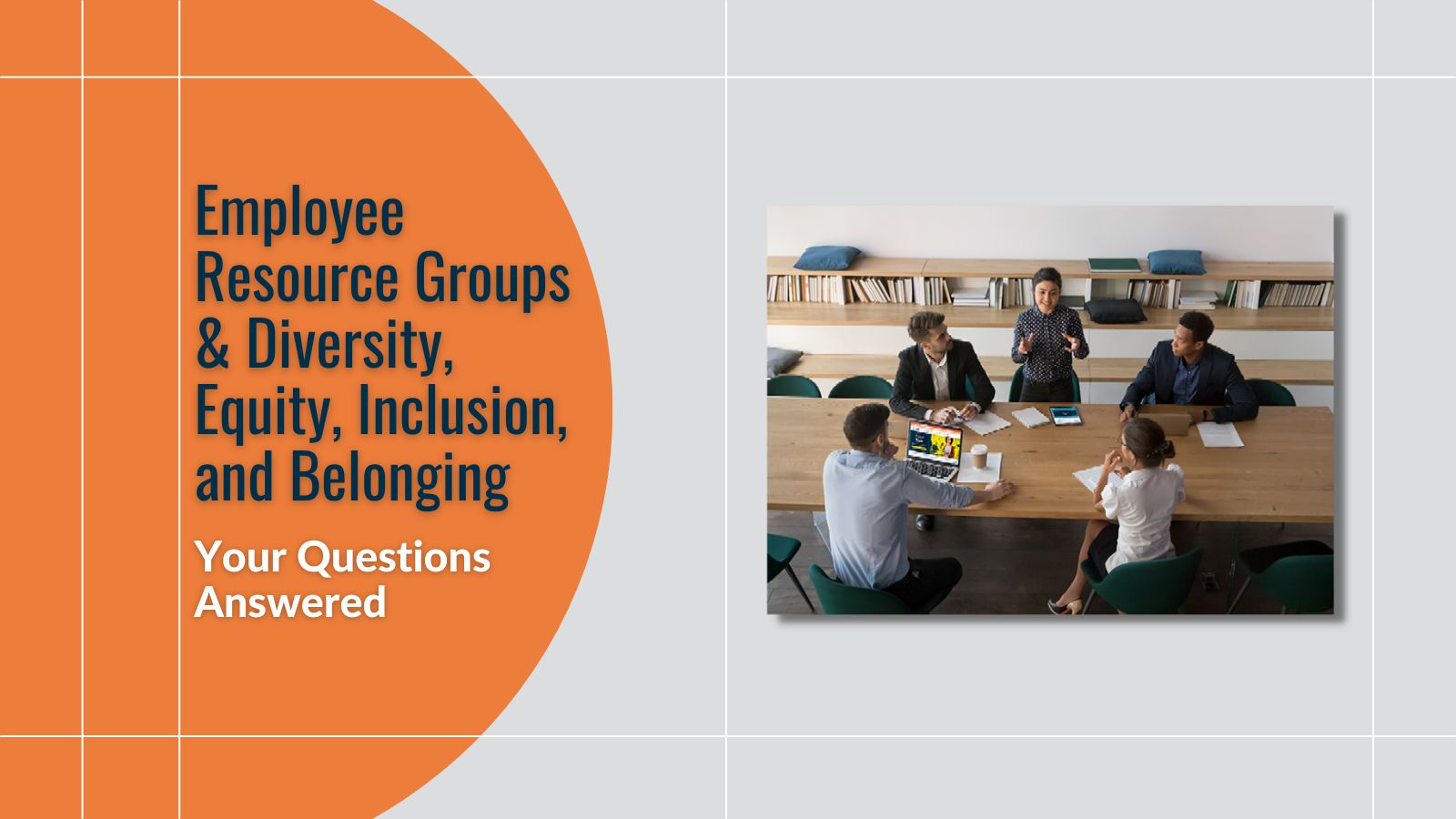 Our recent webinar, Accelerating DEI with ERGs, Affinity Groups, & Diversity Committees, was an interesting deep dive into how to form and maintain Employee Resource Groups (ERGs) that encourage an inclusive culture. The panel consisted of five ERG innovators, and the audience was very engaged and asked numerous questions about leadership buy-in, KPIs and metrics, ERG programming, and managing ERGs in a remote environment.
Read on for a look at each of these important aspects of ERGs.
How to Get Leadership Buy-In for ERGs
Creating ERGs (Employee Resource Groups) can be an effective way to create an inclusive environment, and gaining leadership buy-in is an important step in the process. Here are some tips for getting leadership approval for ERGs:
Explain the Benefits: Clearly explain the potential benefits to leadership, including improved employee engagement, enhanced collaboration, and a more inclusive workplace culture.
Showcase Success Stories: Demonstrate the success of ERGs in other organizations and how they have helped to create an inclusive and engaging work environment. These success stories can also work as overall templates of how to create and maintain your ERG.
Find an Advocate: Find an executive-level sponsor who can help to promote the initiative and build support among leadership.
Present a Plan: Present a comprehensive plan that outlines the steps to launch the ERG, such as recruitment, training, engagement, and budget.
Highlight the Value: Provide the leadership team with concrete examples of how ERGs can add value to the organization.
How Do You Measure the Success of an Employee Resource Group through KPIs and Metrics?
Measuring the success of an Employee Resource Group (ERG) is essential and can be done with a variety of metrics and KPIs. When the right metrics are tracked, they can demonstrate that the ERG is adding value and even connects to the company's strategic plan. Generally, some of the most important metrics to consider are:
membership and engagement,
representation,
and impact.
Membership and engagement metrics focus on the number of members, level of engagement, and participation in the ERG. It is important to know how many people are attending your events which indicates engagement and impact to ensure you are sending the message you want to your community. For instance, you could track the number of active members you have and divide that by your total membership for an engagement percentage. From there, you can set your engagement goal and work towards it.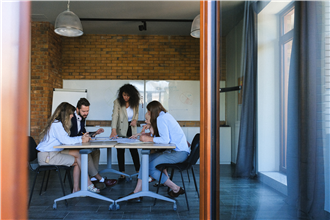 Representation metrics look at the representation of each demographic represented by an ERG to ensure they are reflective of the organization. Most businesses start with larger demographics, for instance, women or Black employees, as they may have a large population in their workforce. But you should not neglect smaller groups, as each company has a unique mix of identities.
Impact metrics measure the effectiveness of the ERG in terms of how it is helping to achieve the organization's goals. This can be tied to recruiting or promotion goals. For example, you could measure the impact your Women in Business ERG has on recruiting more women to your organization. Or, if you include professional development in your ERG, you could measure the promotion rates of your members.
Additionally, it is important to measure qualitative outcomes such as employee morale, work environment, and sense of belonging. Gathering feedback from ERG members helps to measure these outcomes and ensure that the ERG is achieving its goals.
How to Engage Members of an Employee Resource Group with Effective Content
Engaging members of an employee resource group with effective content can be done in a few different ways. The first way is to create content that is relevant to the group's mission and values. For example, if the group focuses on supporting veteran initiatives, then create content that highlights the importance of military skills in the workplace, supports veteran non-profits, and explores military history, for example.
Additionally, create a mix of content that is interactive and encourages members to participate. This could include polls, surveys, book clubs, and other interactive media. You can also provide educational resources, support, or even advice. Finally, take the time to understand the needs of each member of the group and create content that meets those needs including time, geographic, and technology considerations.
How Do You Engage Remote Employees in an Employee Resource Group?
One great way to engage remote employees in an ERG is to create a virtual platform where they can participate. This could include an online chat group, a virtual meeting space, or even a dedicated email list. Make sure your remote employees are aware of all the group's activities and that you provide plenty of opportunities for them to get involved and to give feedback.
Consider having remote employees participate in group discussions or brainstorming sessions or even organize virtual events. Stream live in-person events, so that remote employees can interact, as well. You should also provide remote employees with access to the same resources that on-site employees have, such as training materials and materials for team-building activities.
When engaging employees across multiple locations and different roles, such as those in a production environment versus those in an office, it is important to consider each type of employee you are trying to reach. The events and messaging you set up in-person for those on the plant floor may not be the same as those for an all-remote administrative team. In this case, different programming may be appropriate at various times, but always make sure to provide an easy way for all members to connect with each other.
Learn More about Employee Resource Groups
While you may want to quickly get your Employee Resource Group off the ground, you will see in our webinar that the work of establishing an effective ERG takes time. It takes well-thought-out steps and thorough examination of the considerations explained above to make your ERG a legitimate source of connection, culture, and change.
You can watch the full webinar, see FAQs, and gain even more insight from our panelists here.

RSS Feed
Subscribe to Orion's Blog