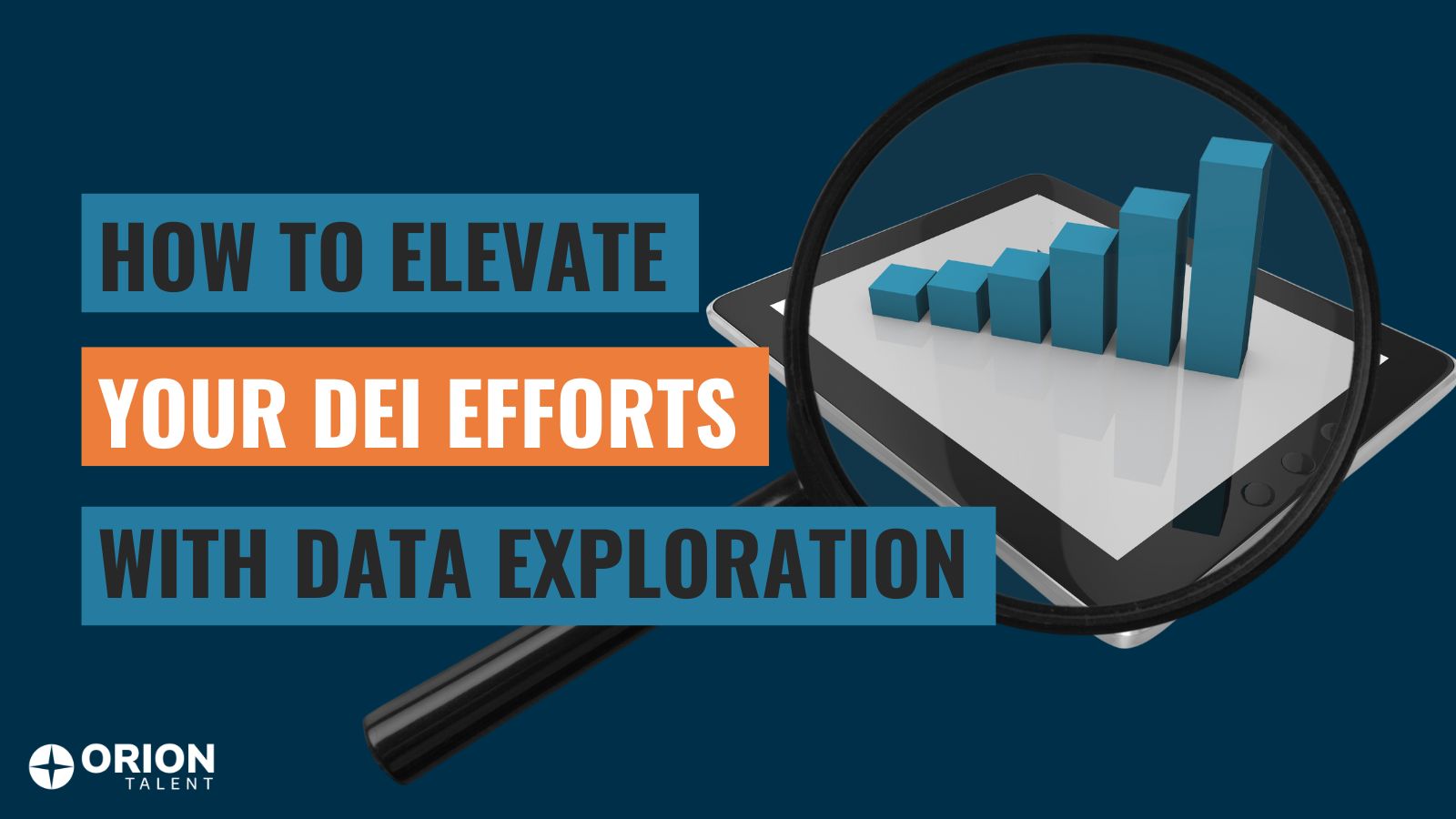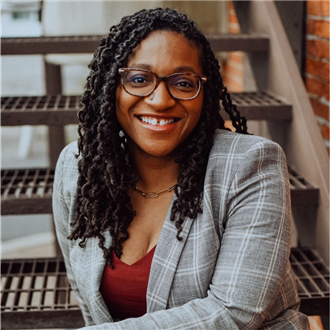 Sometimes, in order to make progress in a certain area, you have to go back to the basics and reassess your goals. This concept was recently explored in Orion Talent's webinar, Back to the Basics - The Building Blocks of an Authentic DEI Strategy, when three business leaders discussed the state of DEI in America and how to align corporate efforts. The panel included Cheri Brumbaugh, Manager, Workforce Planning & Staffing Analytics, Advanced Drainage Systems, Inc.; Chris Moreland, President & CEO, Moreland Accord; and Shanté Williams, Vice President, People and Culture, Orion Talent.
How Do You Use Data in Diversity and Inclusion?
Cheri presented compelling insight into how data can be used to inform DEI efforts during the webinar. "A lot of well-intentioned companies jump straight to the doing," she states, "but those quick wins aren't actually sustaining long-term DEI." By trusting the math and understanding that data aids in transparency, businesses can build a true foundation of authenticity.
But, Cheri warns, you must have the correct KPIs for your organization or you will find yourself managing the wrong metrics and missing the root cause. "You manage what you measure," explains Cheri, so ensure you are measuring the right thing.
Why is Data Exploration Important in DEI?
The importance of data exploration and truly understanding your metrics is illustrated by Cheri when she recalls a time her senior leader at a previous company wanted to dig into data to see if unconscious bias was marginalizing female workers. "I asked for permission to study the full life cycle and come back with some insights. What we learned through exploration and analysis was that the gap we were seeing wasn't necessarily due to systemic bias in our practices (not to discredit anyone's experiences, but that there was no statistical evidence of bias)," says Cheri.
"In fact, the data showed that HR systems were favorable towards female longevity and advancement. The gap we were seeing was due to lack of representation in our candidate pools. This allowed us to think about our employer branding and external partnerships in a new way and to engage our Talent Acquisitions team to address the problem."
How Do I Start Exploring Data?
When using data in business, don't start off by establishing metrics. Before you begin the process, you should decide who will be involved. "Data exploration can be as collaborative as the HR organization partnership allows. But, the DEI leader is ultimately responsible for driving the direction of data exploration and selecting what questions to actually answer," Cheri advises, "If you do not have the skills within your DEI or HR departments to support this type of data exploration, partnering with another part of the organization to borrow analyst time may be necessary - just make sure to consider the confidentiality of data."
Once you have your team in place, Cheri recommends that companies follow a three-step process.
Step 1: Conduct a simple audit.
Determine what data you have over the employee life cycle and what inclusion data you have from engagement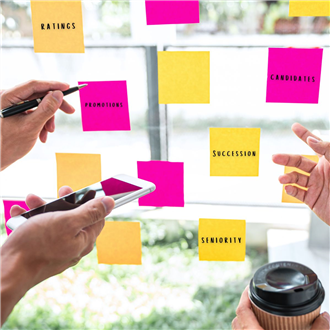 surveys. If you have been diligent about collecting data, you should have plenty of information to dig into from across the company, in terms of recruiting, promotions, retention, and even culture.
Step 2: Ask questions about the data.
Cheri advises that companies drill down by looking at different levels, segments, gender, race, etc. She poses example questions you could ask of the data, such as "Does it take mid-level women the same amount of time to get promoted as men? Who is getting high-performance ratings? Do salespeople of color leave faster than white salespeople?"
Give yourself a healthy amount of time to identify trends and figure out top priorities. Depending on how mature a DEI and HR strategy is, you can start with HR/DEI strategic priorities in mind, or you can start with a clean slate and formulate any questions you're curious about. It is helpful to partner with other HR leaders to formulate questions and to prioritize a list of questions based on time constraints.
Step 3: Choose a select few metrics that will help you develop your priorities.
By determining what data you have and what trends you are seeing, you can determine which KPIs are important to your business. Do you want to increase women in senior leadership roles now that you see they are mainly in support roles? Should you change your recruiting outreach strategies now that you have uncovered that your applicant pool is mainly of one race?
"Typically, based on a recognition that there needs to be more representation at top levels of the organization, an organization may create a plan to either hire or promote diverse talent at a certain senior level or above. In these instances, diverse representation for Senior Level + is typically an important KPI, along with a few activity tracking metrics," Cheri explains.
Some example metrics to be measured for this case could then be:
Percent of Diverse Succession Planning Candidates;
Number of Diverse Employees Selected for Executive Leadership Development Program; or
Number or Percent of Non-White Senior Level Promotions per Quarter.
What is the Purpose of Data Exploration?
Following these three steps is an excellent way to ensure your metrics truly reflect your goals. The data exploration you have conducted should prevent you from focusing on the wrong metric, which could result in adverse impacts. Consider a scenario where you focus only on diverse representation but miss the fact that their retention is lower due to fewer promotion opportunities - a trap easily avoided by exploring your data as in the example above.
A final factor to keep in mind according to Cheri is that this is not a one-and-done process. "This is a rinse-and-repeat model that should be repeated prior to your specific business planning cycle," she explains. Data exploration is an excellent way to diagnose what exactly needs to be improved, can uncover data sets and truths about which you were unaware, and help refine future analytics.
If you're not sure where to start or could use a little help building a diverse workforce or creating a diversity hiring strategy, be sure to check out Orion Talent's HirePurpose™ Diversity Sourcing and Talent Attraction Solution. We connect industry-leading companies with diversity candidates seeking an inclusive workplace while helping our clients build a culture where all employees can bring their authentic selves to work each day.

RSS Feed
Subscribe to Orion's Blog