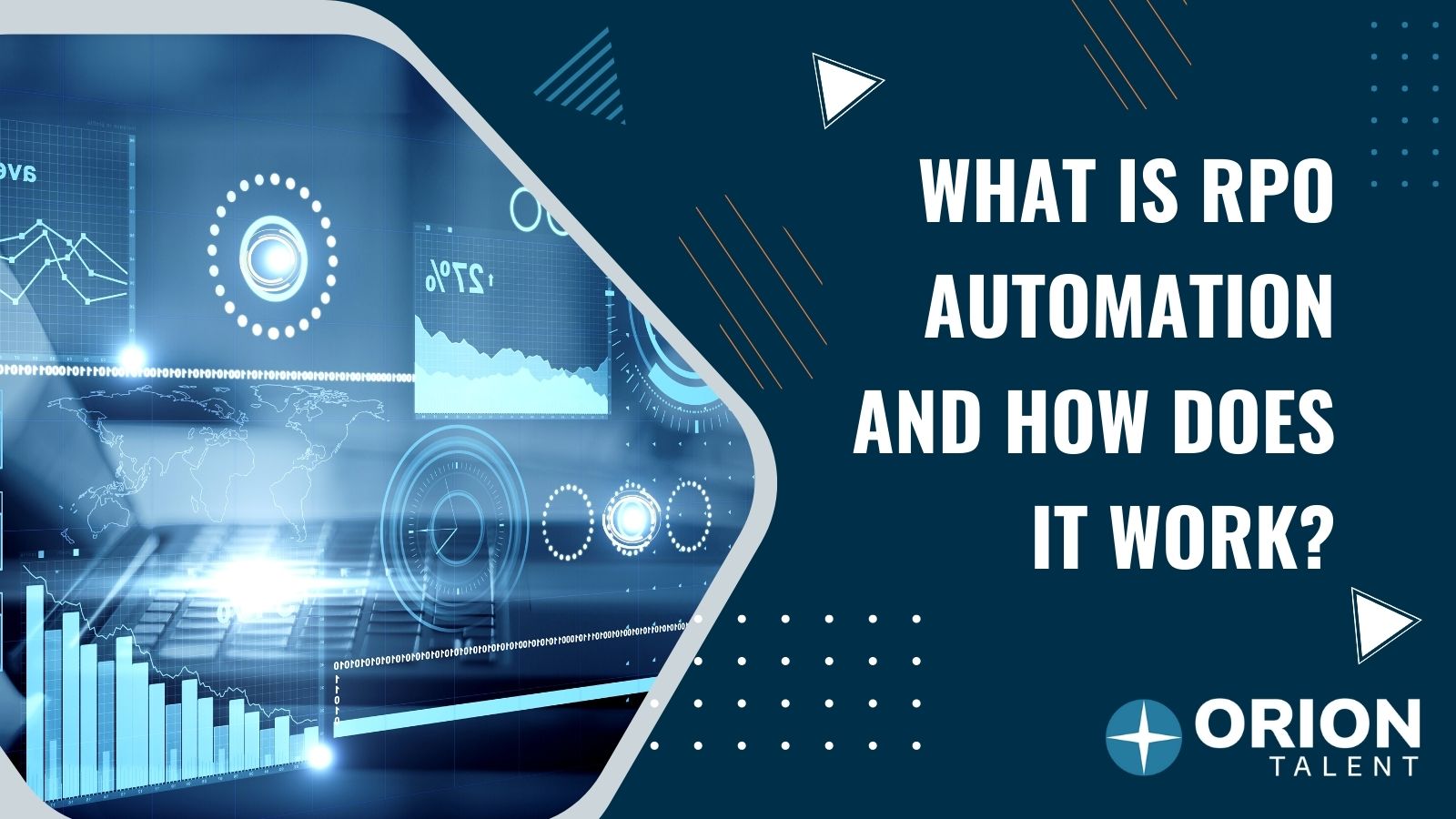 AI & The Future of RPO Automation
How would you like to land the right candidate every time? In a competitive job market, it may seem impossible to find and hire the perfect candidate from a limited talent pool, especially when scores of recruiters are trying to place that same talent with your competitors.
You're not alone in this struggle. Talent shortages are affecting companies in every sector. According to the State of the Workplace Study 2021-2022, 84% of organizations reported labor shortage challenges in the past year. There just aren't enough hours in the day to dedicate to sourcing, screening, interviewing, hiring, and onboarding candidates to fill your empty roles, let alone run your business.
This is where Recruitment Process Outsourcing (RPO) comes in. By outsourcing some or all of your recruiting needs to an industry-recognized RPO provider, you'll streamline your recruiting process by allowing experienced recruiters to do the hard work for you. Your RPO provider acts as an extension of your company's HR function to drive cost, quality, efficiency, service, and scalability. The tools of the trade continue to improve and there are exciting changes ahead. Artificial Intelligence (AI) allows recruiters to source better candidates, faster than ever.
Why incorporate automation into RPO processes?
RPO providers may use a company's existing recruiting technology, bring their own advanced technology to the table, or utilize a combination of both to find the ideal talent for each position. Optimized tools allow recruiters to improve every aspect of the talent acquisition process, from job postings to interview scheduling, candidate screening, talent network engagement, hiring, and so much more. Their goal is to create a recruitment strategy carefully tailored to your company's needs.
The ever-expanding TA technology market offers exciting opportunities to solve talent acquisition challenges and meet your company's needs now and in the future. Recruitment of the future will become increasingly automated and AI will likely transform the ways in which companies hire. According to the Global Artificial Intelligence Market Report 2022, the AI industry is expected to grow at a rate of 30% annually through 2027. Intentional automation should be incorporated into the RPO process for a variety of reasons:
Further cost reduction
Working with an RPO provider reduces your cost to hire. The savings can be compounded via the use of AI.
Decreased time-to-hire
Leveraging automation can decrease time to hire, speeding up processes and reducing manual time and labor. RPO providers find the best talent quickly and help you make offers to quality candidates before your competitors. AI technology like predictive talent analytics, video interviewing, chatbot engagement, applicant tracking systems, skills-based assessments, targeted recruitment marketing, and more narrow down candidates and match you with the right talent faster than ever.
Access to sizeable, high-quality datasets needed for automation solutions to function optimally
RPO solution providers are in a great position to leverage automation and AI solutions. High-quality data fed to AI systems produces incredible results. RPO professionals are masterful curators of data. The results are so much more thorough than if you rely solely on an HR tech company to provide you with stats. The better the data input, the better the results.
Balancing efficiency with candidate experience: avoiding common pitfalls of AI in recruiting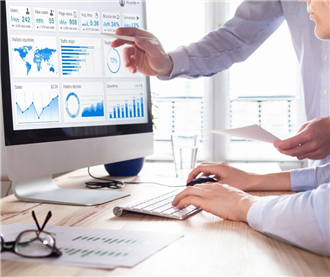 Automation solutions can be great tools for augmenting and streamlining hiring processes, but there are potential pitfalls, too. It's not a race to see which company can acquire and implement the greatest number of AI technologies. Instead, it's about intentionally creating a personal experience for each candidate where technology is mixed with a human touch.
Overreliance on flawed automation systems can lead to poor candidate experiences, as well as the accidental elimination of highly qualified individuals from your candidate pool. Candidates may be frustrated by poor, buggy, or time-consuming technological hurdles to the hiring process. Considering that your RPO partner is likely a candidate's first impression of your brand, it's vital that the candidate experience is positive. According to a CareerBuilder survey, 58% of candidates are less likely to buy from a company that did not respond to their application and 69% are less likely to buy if they had a bad interview experience. Candidate experience is crucial!
Every touchpoint where a candidate comes in contact with their prospective employer is an opportunity to create a great candidate experience. If the hiring process feels too artificial or is not engaging enough, you'll lose potential candidates. Candidates desire consistent, simplified, and reliable engagement.
Top AI Trends in Recruiting & RPO: 2023 & Beyond
Artificial Intelligence (AI) and Automation Software will continue changing the hiring process in the next decade. The right tools help recruiters save time and money while keeping candidates engaged throughout the entire process. Integrated chatbot software, AI-powered job aggregators, reinforced learning, increased spending on recruitment technology, and improved bias-removal software are trends to watch in 2023 and beyond.
Increased spending on AI software
According to the 2021-2022 HR Systems Survey by Sapient Insights Research Group, HR tech spending increased 57% in 2021. Technology implementation that was delayed due to the Covid-19 epidemic has ramped up since then and is only expected to increase. Companies across all industries are spending more on AI software for talent management. AI tech like chatbots decreases the amount of time spent scheduling calls and responding to candidate queries, allowing the hiring process to progress more quickly.
Reinforcement learning: "rewarding" machine learning algorithms for optimizing performance
Newer, more robust machine learning models are being developed, with methods based around reinforcement learning. Reinforcement learning is a reward-based learning method that helps AI improve.
New solutions for removing bias in AI recruitment software tools
Bias in recruiting continues to be an issue, and this is where AI recruitment software tools can truly come in handy. Resume screening software removes human bias from the screening process. Pay attention to your results and continue inputting quality data. While inadvertent bias may still exist, the technology continues to improve.
Automated and Personalized
AI Automation has transformed recruitment, and it's here to stay. Orion Talent continues to invest in the best AI recruitment software and build the most innovative tech stack on the market while also crafting a personalized candidate experience. Our unmatched talent sourcing channels and cutting-edge technology connect you with great candidates– and we do it cast. In fact, we reduce time-to-fill by an average of 15 days.
Our solution-focused, customer-specific talent acquisition strategy is proven to generate ROI. Our GuideOn™ best-in-class technology platform, combined with the expertise of our tenured recruiting team and unmatched speed to deployment, will lead to lower cost per hire, better candidate quality, critical scalability, and industry-leading customer satisfaction.

At Orion Talent, we're equally committed to creating a great candidate experience. A personalized touch is just as important as the technology we love. We strongly believe in enriching lives and elevating the recruiting experience. Are you curious about how RPO automation or RPO AI Recruiting can transform your business and deliver the winning talent outcomes you need? Check out our RPO Services page, and please don't hesitate to reach out. We can help you prepare for the hiring challenges of tomorrow by building your talent pipeline today.

RSS Feed
Subscribe to Orion's Blog