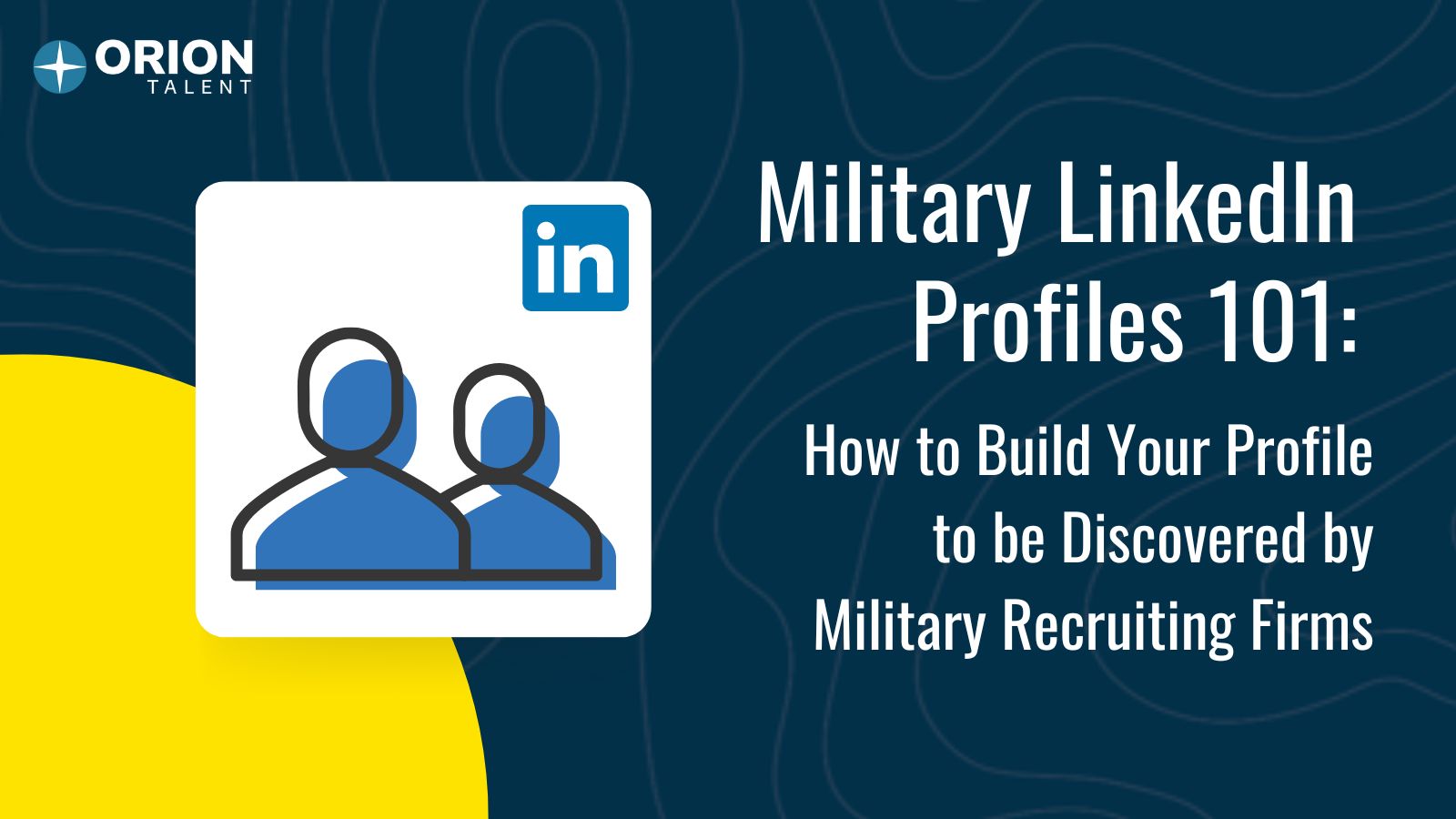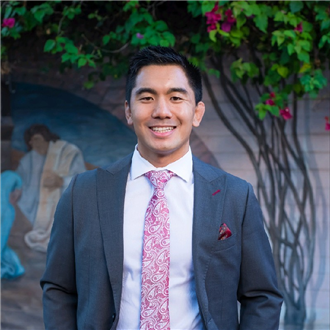 Today's blog post is by Jericho Urmenita, an Orion Talent Recruiter, USMC Veteran, and USNA graduate. In today's post, Jericho outlines how to craft your LinkedIn profile to get noticed by recruiting firms. Check out Jericho's other blog posts on Civilian Salary Guide for Junior Miliary Officers, Most Common Civilian Jobs for Junior Military Officers by MOS, PMP Certification, and How to Succeed in Business Consulting.
This is a quick and handy guide to help you build that profile to get you noticed by Orion Talent or others. Some of this sounds like common sense, but, funnily enough, all the examples of what not to do are real things I have seen in profiles. You profile is your first impression to for the Recruiters out there, so make sure it's a good one!
Always put "Transitioning..." somewhere in your title blurb.
This is the most straight forward way we know you are getting out. It may also help to put your EAS/ETS date if it's close, as this builds urgency for a Recruiter to contact you now rather than later.
Use your actual billet titles for your job titles.
This helps us see your career path to determine possible fit for you right off the bat. It is also much easier to tell if you did a standard tour, staff billets, IA deployments, or other situations, and this will affect what skills we will look to translate for you.
It should look like this: Executive Officer, Operations Officer, G3 Plans Officer

Not like this: Advisor to CEO, Operations Consultant, Senior Operations Executive
The gray area:
Sometimes it may help to put titles like this:
Transportation Platoon Commander (Distribution Supervisor)

Logistics Company Commander (Logistics Manager)
Just make sure you have a clear understanding of civilian org structure mostly with regards to scope and title. Below is a general civilian organizational structure (for any large company that manufactures a product) for you to use if you wish to translate:
| | | |
| --- | --- | --- |
| Position | Years of Experience | Responsibility |
| +President/CEO | 20+ | Maneuver the organization |
| +Vice Presidents | 15+ | Strategic planning within business division |
| *Directors | 10-15 | Execution of division wide business directives with multi departmental leadership |
| Managers | 5-10 | 2-4 direct reports w/ 100+ indirect reports or major program oversight |
| Supervisors | 3-5 | 15 – 40 reports |
| Team Leaders | 1-3 | 5-10 reports |
| Associate/Operators | None/College only | Individual Contributor |
* I generally suggest that only Battalion Commanders and above use the Director translation due to scope of leadership.
+ Generally, you cannot translate at VP level and above due to business acumen that is required, so it is not advised to try to do so.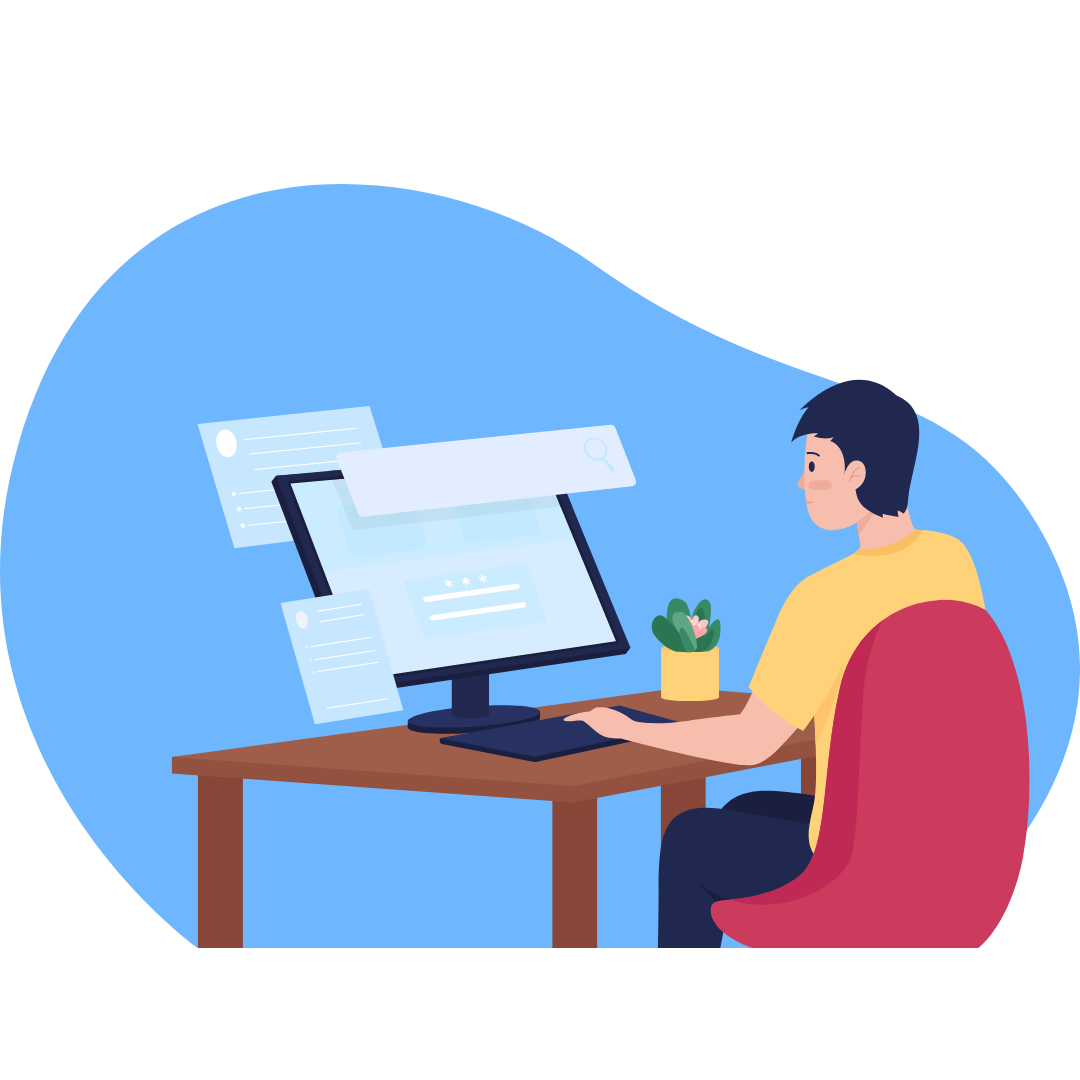 Do not try to sound higher speed than you are.
Seasoned military Recruiters will know, and any inflation will come out in the wash with us. However, it's better for it to come out in the wash with a prior military hiring manager. Make sure everything is straight on the front end and avoid the awkward conversation all together! Just to clarify, below are a few common ones to avoid:
FiST, Sappers, UAV operators ect.
While they may attach to SOF, are not SOF so do not use "Special Operations" for any of these. Supply Officers at a SEAL command are also not "Special Operations Officers". Respect what it took to earn the "Operator" title and do not try to over associate with those that have earned it.
Platoon Commander
SNCOs, you are the backbone of your service, and no one denies your capability. I totally get it, maybe you did do your LTs job. But, unless it was a crazy combat circumstance or something, please do not put "Platoon Commander" as your title. "Platoon Sergeant" will do just fine and is better in some cases.
"Command over XX number of personnel"
Officers, you are not off the hook either, friends. Operations Officers did not "Command over 500 personnel". What would your Battalion Commander have to say about that? Just like your orders and briefings, make sure your terminology is correct and specific.
Keep your billet titles simple.
Use the ONE title you have on your evals for each job title heading. Keep collateral billets collateral and focus on the main thing. Your profile will look cleaner, and it will help you keep your bullet points for that period more succinct as well.
It should look like this: S4 Logistics Officer

Not Like this: Chief of Procurement/Warehouse OIC/Battalion SAPR Rep/Command Historian
Do not write your bullet points like an award citation.
Remember that relevant information needs to stand out, which includes things like the size of your team, dollar value of contracts, volume assets moved etc. "Audaciously seized the objective", while great on a FITREP, will only cloud your LinkedIn profile.
Keep your Education section clean.
You want to make the relevant information easy to find. What is relevant? Mostly degrees and certs earned at civilian institutions.
Things to keep:
Bachelor's Degrees

Master's Degrees

Civilian Certs like LEAN Six, PMP, SHRM
Things to leave off:
Required career progression schools like: TBS, IOC, Captains Career Course, Prototype

Training like: SAPR Awareness, Cyber Security Awareness, Rifle Qual
The gray area:
Some high visibility schools may be worth leaving on there, because they can speak to above and beyond performance. This type thing is valuable to any recruiter seeking sales/business dev military candidates, i.e., Ranger School, BUDS, Jump School, Dive School.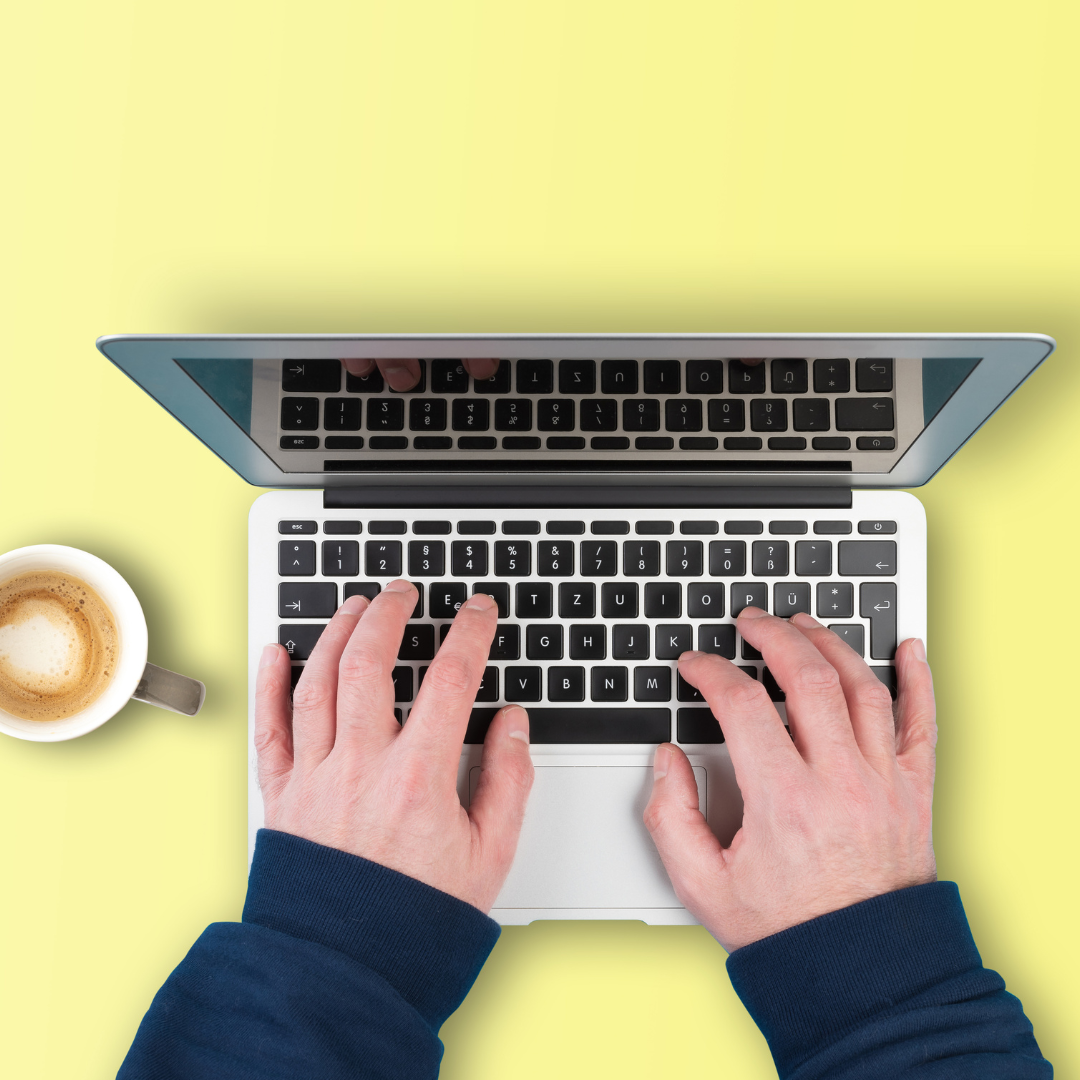 Block your job sections in three-year increments or greater.
This is about visually making your career path easy to follow. This is situationally dependent depending on your length of service because of how the profile breaks out, but it will generally be dictated by major changes in responsibility.
Under 5 years' service:
Platoon Commander // Company Commander // S-3 Operations Officer
5-10 years of service:
You will be blocking by major changes in responsibility, as well, but, at this career stage, you may be combining two billets. For example, if you take a company on deployment then return and take another different company and deploy with them, that would all be one title of "Company Commander" and may be a block of 4 or more years.
15+ years of service:
At this career stage you may need to block by functional area to avoid having too many sections. For example, going from Platoon Commander to XO to Company Commander could all be under "Infantry Officer" and cover a period of 8 years of more in some cases. If you then went on the deploy as an advisor to a foreign police force, your next section would then be "Foreign Military Advisor" because that is your next big change in functional area responsibility.
If your post military move is imminent, use your destination as your location setting.
Many of our searches are based on regionally available candidates, so you'll want to be set for the region you are going to, not the one you are currently in (i.e., the current duty station you are separating from).
Leverage Your LinkedIn Profile to Find a Career
From how to craft your "About Me" section to what works best for job titles, Jericho's guide is a great tool for helping your LinkedIn profile stand out to military recruiting firms like Orion Talent. Along with Jericho's advice, Orion Talent offers additional resources and tips on how to level up your LinkedIn profile in today's job market.
Listen to our podcast on how to leverage LinkedIn in your job search, which includes more information on how to get noticed and what to avoid when using the platform.
Along with perfecting your LinkedIn presence, don't forget to register with us today or reach out to Jericho to start your career search.

RSS Feed
Subscribe to Orion's Blog