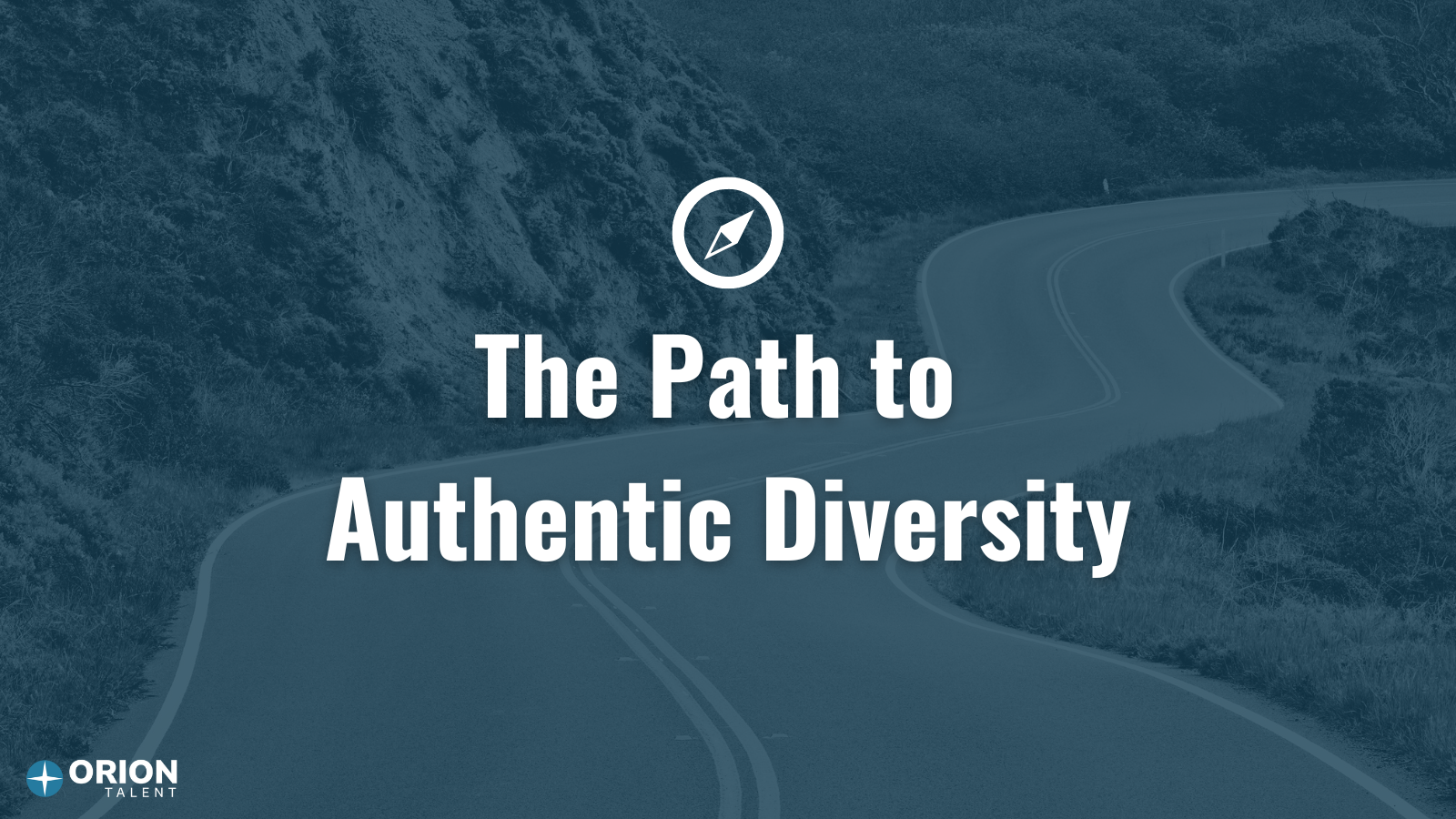 "If you don't have a work environment that allows people to be themselves, it is going to fail…If you don't figure out how to get there in your own special way, you may not be relevant anymore," explained Shanté Williams, VP of People & Culture at Orion Talent, to the attendees of the HRO Today Inclusion Summit. Held on September 15 & 16, 2022, in Atlanta, GA, the event featured stories from diversity champions highlighting the actions to create a long-lasting inclusive culture.
Inside Out: Being the Change You Want to See
In their presentation, Inside Out: Being the Change You Want to See, Shanté and Steve Amsden, VP of Diversity Initiatives & Military Outreach, discussed Orion Talent's unique path to authentic diversity and the associated lessons learned and best practices. In their session, they laid out the following key elements of any DEI journey.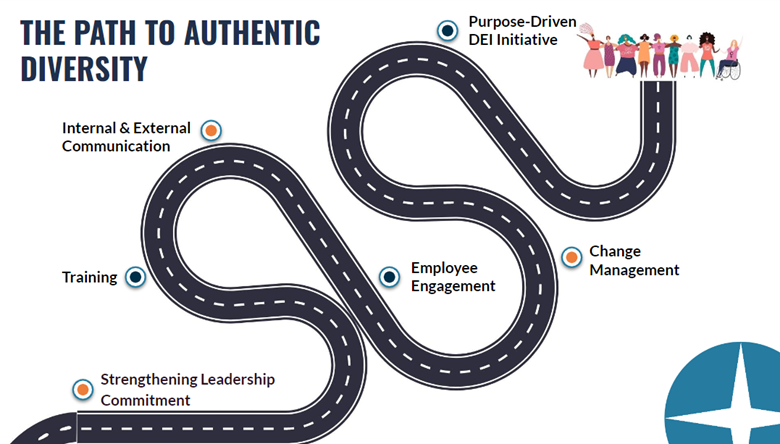 With the right leadership, training, communication, and employee engagement, purpose-driven change toward authentic diversity can be accomplished. As Shanté and Steve illustrated throughout their presentation, proper change management coupled with a purpose-driven DEI initiative mean companies can innovate in new ways, attract more diverse employees, and improve retention. "This is our path to purpose," said Shanté.
Grassroots Inclusion Efforts
One key piece in Orion journey continues to be Employee Engagement. "While you do want buy-in from leadership, you want to make sure that everyone is excited at the employee level. That is ultimately how these initiatives stay alive," said Steve. DEI must be a grassroots effort, with leadership support and execution. This is playing out daily at Orion where employees of all levels are volunteering their time to build out Employee Resource Groups, newsletters, and leadership training focused on inclusion.
Inclusion in a Remote Workforce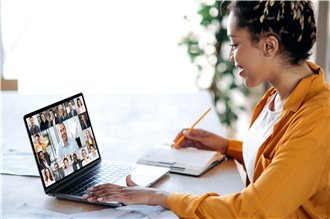 Steve and Shanté also discussed how companies can manifest an inclusive environment with a remote workforce. At Orion, where most team members are remote, this is an essential piece of the puzzle. Being remote in-and-of-itself fosters inclusivity by offering a seat at the table people with disabilities and women whose childcare responsibilities make traditional office life unsustainable. It's not without its challenges, though, as Shanté points out. For remote work to remain inclusive and foster belonging, businesses must take a more proactive approach to training and career development. The work environment must be accessible, engaging, and allow for meaningful work.
Avoiding Change Failure
As companies work to forge their own DEI path, it is important to recognize why some attempts fall short on authenticity. To illustrate this, Shanté used Orion Talent CEO Sara Peiker's recent Forbes article about the three main reasons for change failure. They include:
Forgetting the People-driven Purpose of DEI

Those that fail are often struggling because their diversity efforts are tactical moves rather than purposeful workforce evolutions.

Concentrating Only on the Talent Pipeline Versus Inside Talent

Identifying diversity hiring goals that will bring new talent in but forgetting the experience of employees inside the business.

Thinking Every Effort Needs to Directly Connect to Revenue or Recruiting

If you try to link every DEI effort to a revenue or recruiting target, your business will miss plenty of other opportunities to establish business practices that deliver long-term DEI value.
Key Takeaways
The informative session concluded with six important takeaways that should inform any company in their DEI journey:
It's vital to engage stakeholders and have leadership support.
It's important to continuously and thoughtfully evaluate your diversity metrics.
Ensure opportunities are accessible, engaging, and meaningful to drive diversity in a remote environment.
Candidates are evaluating diversity when they research your company and during the interview process
More diverse companies win top talent, improve employee satisfaction, and decision-making, and increase retention.
You're never done– diversity is a journey.
Navigating Your DEI Journey
If you are striving for authentic inclusion at your organization, we invite you to check out our extensive library of DEI webinars and articles, all of which lay out clear steps companies should take in the process. You can also listen to Steve's podcast #PeoplewithPurpose to learn more about how other companies like Vitesco Technologies, US Foods, and Siemens Mobility are building a people-first culture. And finally, be sure to visit us online at HirePurpose®, Orion Talent's Diversity Sourcing and Talent Attraction Solution.
Register for our free webinar:
Accelerating DEI with ERGs, Affinity Groups, & Diversity Committees
January 26, 2023 | 2pm ET

RSS Feed
Subscribe to Orion's Blog