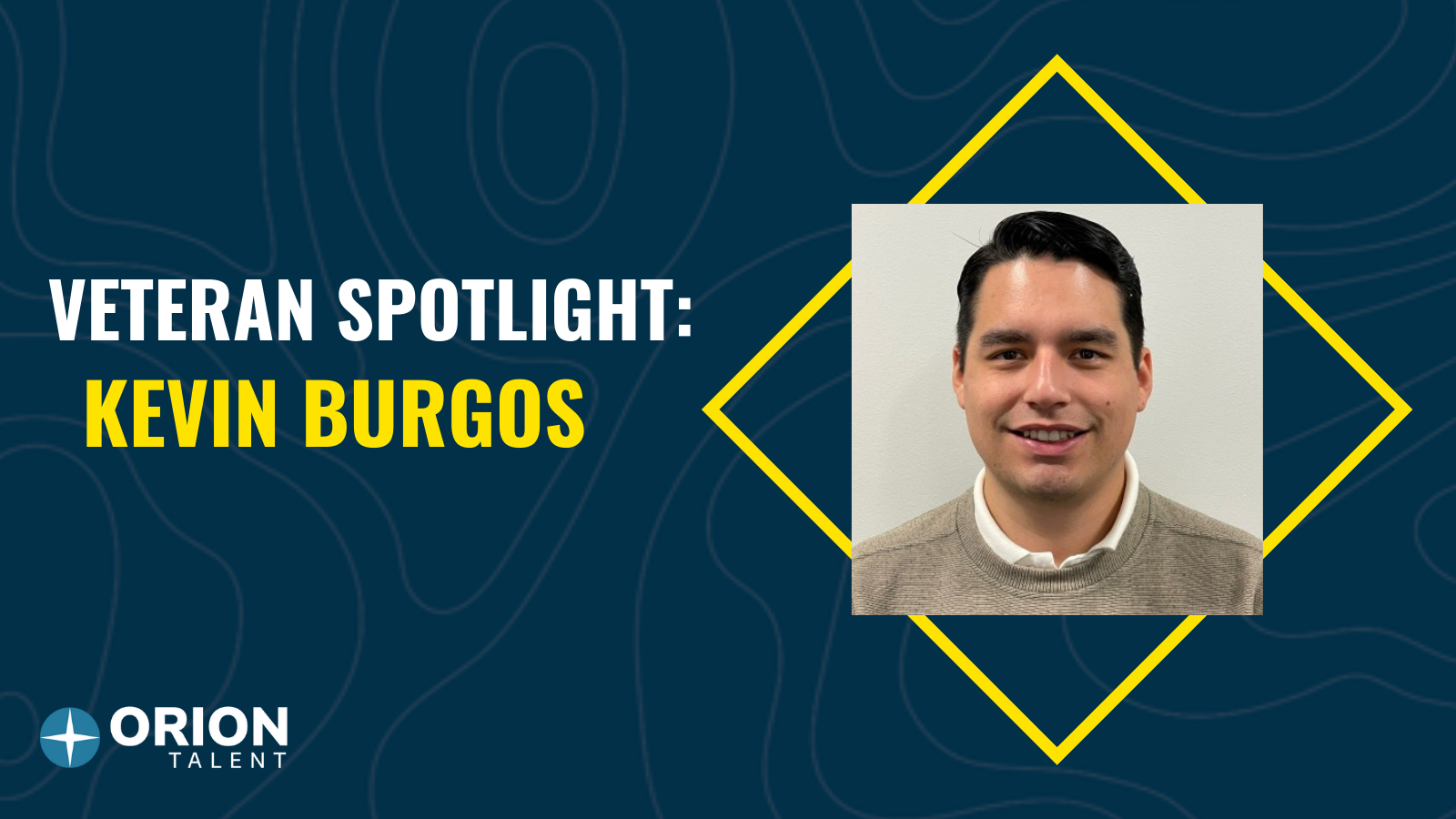 This week, we are proud to profile Kevin Burgos, a former Naval Aviation Support Equipment Technician Second Class who recently accepted a position as a Customer Support Engineer with ASML, one of the world's leading manufacturers of chip-making equipment for the semiconductor industry.
Kevin discusses his experience working with Orion, his current position, and offers advice for transitioning military looking for a civilian career.
Kevin's Military Transition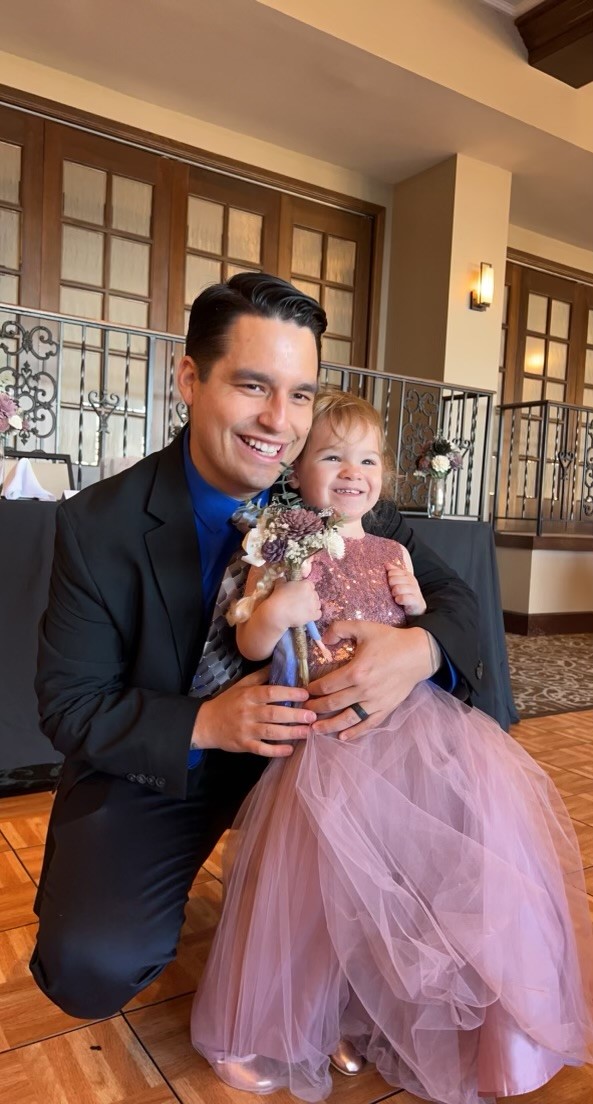 Kevin had a somewhat unconventional military transition and did not take a terminal leave, which left him with less time than most service members to adjust to civilian life. "I was filled with a lot of questions about whether I would be able to adjust, would I find a job that can provide for my family, and if I would even like being a civilian," Kevin stated.
An Orion Recruiter reached out to him regarding a position with ASML, which helped the transition process immensely. "It's safe to say that Orion eased the worries of job searching. They allowed me to focus on adjusting and transitioning into my new life," Kevin recalled. "They stayed with me throughout the whole hiring process and even checked in on me after I started with ASML."
Because of the support from the Orion team, the job search process was the easiest part of his military to civilian transition process, and Kevin was able to accept a position with ASML and dive into his new role seamlessly.
Kevin's New Role at ASML
Kevin is currently a Customer Support Engineer with ASML. In this role, he travels all over the world to provide hands-on assistance on ASML's Lithography machines. "I truly enjoy this part of my job because it's very fast paced at times and I get to see the world just like I did in the military," Kevin explains. "ASML provides a lot of advancement opportunities. I anticipate being promoted to a new role within the first six months of being here."
Kevin's newfound success in his role can be directly attributed to his military experience. "My military service provided me with useful technical skills in electronics and various mechanical, pneumatic, and hydraulic systems, giving me an edge over other (civilian) candidates," Kevin stated. "The military gives veterans an edge in the civilian sector because of all the responsibilities that are instilled on us at such a young age," he said.
"They provide us with many leadership skills and taught us the value of never giving up regardless of how hard a task may seem. We grow in a very fast paced environment surrounded by some of the world's most advanced technological instruments," Kevin stated. His military skillset is directly translatable to a career in the semiconductor industry. Read more about the semiconductor industry, and why transitioning military and veterans are a perfect match for this industry.
Kevin's Advice for Transitioning Military
Kevin assured those transitioning from the military soon to not be afraid of the process, encouraging them to reach out and ask for help. "Networking is very important and can lead you to great opportunities. Stay focused and passionate. You'll be just fine; there are a lot of open doors out there, and all you have to do is walk in through one!"
Work with Orion Talent
If you are transitioning soon or are a veteran looking for a civilian career, join Kevin and the thousands of others like him who have found rewarding careers through Orion Talent. Begin your career search with Orion and register today.

RSS Feed
Subscribe to Orion's Blog