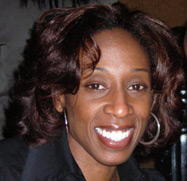 My transition from military to the civilian industry was not easy. I served as a Logistics Readiness Officer in the U.S. Air Force and retired feeling confident that my education, military background, and training would set me apart from my competitors for employment; therefore, I was in no hurry to seek employment within the first six months of leaving active duty.
However, what I did not anticipate was the job market plummeting during my transition into the civilian workforce. After actively seeking employment on a full-time basis for nine months, I became frustrated and discouraged. But, I never passed up any opportunity for exposure and partnered with Orion. The rest is history.
Through Orion, I obtained a position at General Electric Aviation in Cincinnati, OH, in Supply Chain Management. As a retiree you have 12 months to relocate at the government's expense. Once employment was secured, I took advantage of this benefit and relocated to Cincinnati with no issues.
I am now one year and three months into my career and believe this opportunity has given me the ability to try new things, even when there is a chance I will fail. During this time, I have had to accept the fact that it does take some time to unlearn some the strict military structure and training environment. For example, I've had to learn to not be so direct when it's not required.
But my problem-solving skills and presentation techniques have been an asset. My military training has given me the prowess to adapt to any environment and ability to work with a multitude of people. It also equipped me with the can-do attitude and to draw from past experiences to elevate me to the next level of success.
As far as practical matters are concerned, I believe the military still provides the best benefit package as it relates to health/dental care, education, and retirement benefits. However, I feel more vested in my civilian company, as it relates to 401K and stock options with the company.
I would advise that Veterans always have a 'back-up to the back-up', and don't be afraid to try something different! And don't underestimate how well-rounded you are and how that will benefit you in your career search. I would also recommend a military recruiting agency, especially Orion, because of their reputation within the civilian workforce community, outstanding preparation, and, most importantly, the fact that all of their recruiters have been on both sides of the workforce, which makes the experience that more rewarding.
The story I want to tell to my military brethren is to never lose hope, and to believe there is life after the military. Don't get discouraged because things aren't lining up as you mapped out. If there is one thing I can say about the military, it is that my time in the U.S. Air Force as a Logistics Officer gave me the patience and resolve to adapt and overcome; and to change things that are within my control.