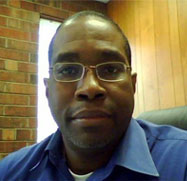 Orion placed me with Target Distribution in 1992. I previously served as a Captain in the Air Force as an Aircraft Maintenance Officer for eight years. During that time, I was stationed at Langley Air Force Base in Virginia, Howard Air Force Base in Panama, and MacDill Air Force Base in Florida. By the time I transitioned out of the military, I had earned a Master's degree in Aviation Management from Embry-Riddle Aeronautical University.
It was an article in the Air Force Times that alerted me to the then-new career placement services offered by Orion. Soon after contacting Orion, I interviewed for a position as a Pharmaceutical Sales Representative, as well as one with a major snack food manufacturing company. Being green to the transition and hiring process, I found it to be a bit overwhelming.
Ultimately, it was not so much that I chose Target, but that Target chose me. Still clueless of the civilian way of life, I focused on what I knew. That was how to handle and work with people and how to get the mission accomplished. Target saw that in me. Understanding that I had no idea of the workings of distribution center or at the time what a Target store was, they took a chance on me.
Still a military man at heart, my goal was to work for Target for the next 20 plus years. But after three years at Target, various recruiters started calling me about different opportunities. I passed them onto my colleagues each time they called. At one point, my colleague asked me why I was not interested in these opportunities. I explained that I planned on staying at Target until I retired.
It was then that I began to understand the bigger picture and that fact each position is a learning opportunity that may lead to a growth position elsewhere. And, after five years at Target, an opportunity to develop Victoria's Secret Beauty, a division of Victoria's Secret Stores, into a larger stand-alone distribution center (DC) came my way. I did just that, and nine years later I began running an entire DC for Home Depot. I credit the knowledge that I gained at Victoria's Secret and Target with giving me the solid foundation to move on and be successful at Home Depot.
As time went on, my family wanted to move back home to Fayetteville, NC. Armed with a much better understanding of the civilian business world and the customer service and logistics knowledge I had obtained over the years, I started my own business and opened a funeral home in Goldsboro, NC, that is doing very well. Additionally, I run a distribution center for a small company called Acme United.
I advise transitioning military to understand that the civilian workforce is much different that that in the military and that you should try to adapt to it, opposed to trying to make civilian life adapt to your military experience. Veterans should remember, though, that their skills take them a long way as they accomplish a successful civilian transition. In fact, it is those skills that currently compel me to hire veterans myself.