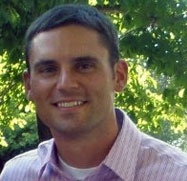 To be honest, landing a job was the easiest part of my transition. At the Orion Hiring Conference I attended in February 2013, I had six interviews, with five being very interested in me. I had a voicemail with an offer from my future employer, LMI, when I got off the plane in Texas where I was stationed after the conference. According to my recruiter, I was the first candidate from that conference to accept an offer. The whole process went so fast and was easier than I thought.
My wife and are I are both from the Chicago north suburbs, so the job with LMI in Pleasant Prairie, WI, (between Chicago and Milwaukee) was ideal. I started my new career on April 22, and my terminal leave ended May 31. I flew home while I was clearing to look at houses. Since I had already accepted my offer before I started clearing, I was able to use some terminal leave to do this. I closed on a house a few weeks into my job.
Finding a job was way easier than finding a house. Luckily, my wife and I have family in the area. If you are moving to an area that you aren't familiar with, find a friend or family member that can help point out good areas to live. The real estate market is crazy, and buying your first home can be a little overwhelming with all the paperwork you have to do.
I had everything planned out in advance. My wife was eight months pregnant with our first child, so caring for her was my priority. Living with my in-laws was tough, but it made the logistics of transitioning much easier. My wife was excited to move back near her family, so she liked the moving process overall. And the move went pretty well with only a few small things damaged. But, it is hard to move into a new house with an infant!
I began work as a Process Engineer for a company that makes heat seal lidding for a variety of food products. My job was to standardize our processes at LMI, make our production facility run more efficiently, and cut down on waste and inefficiency. This position was newly created, so it was fun that I could kind of define this job title for the company. My job in a few words was to save the company money wherever possible.
The difficult part of my new career was much like an issue I encountered in the Army. I was young and new at my job. However, my job was to implement new processes to improve our efficiency. Sometimes people there were resistant to change and would say "This is the way we've always done it." This is the same as being a new Platoon Leader trying to implement change when your NCOs are resistant to change (especially when the change is coming from an officer who is young and inexperienced).
Obviously, I didn't receive any training in making yogurt lids in the Army, but some things I learned as an officer are helping me out in my current job. These include time management, hitting deadlines, handing multiple tasks at the same time, implementing change to an organization, increasing efficiency, etc. Also, since I was in manufacturing, there was a high emphasis on safety, and being a Company and Battalion safety officer prepared me for that.
It was exciting to transition. My company was small (65 employees) and family owned, so everyone there was close knit. I enjoyed the people I worked with and was satisfied with the choice I made. I had a lot of responsibility, and my boss trusted me and gave me a lot of latitude to complete my projects. I was never told when to start/end work or how long my lunch should be. The assumption was that, as a former Army Officer, I am responsible and will get the job done as quickly as possible. It's great that I had a lot of freedom to maneuver and work without a lot of micromanagement. I also did PT during lunch which helps break up the day nicely!
The military forces you to learn new jobs quickly, which is what I did in my new career. I was in a completely new industry where most people have been in the same field for years. Adapting to new situations quickly is an Army norm, and it helped me out there. My time management and multi-tasking skills also helped. But I did have to quell the urge to say "hooah" when I didn't know what else to say!
After nearly two years at LMI, I decided to move on. LMI was a good company, and I learned a lot. But, it was very small, and I was looking for more opportunity and career options. I now work for AbbVie, a Fortune 150 pharmaceutical company in North Chicago, IL, as a Device Quality Specialist doing Project Management on medical devices and combination products.
The Army can be an inefficient organization. There is much more emphasis on profitability in the civilian world that just doesn't exist in the Army. For this reason, it's important for my fellow transitioning veterans to convince their future employers how they can save them money. Most businesses operate with razor thin margins, and labor isn't cheap. Convey that you can learn fast, make an immediate impact, and make the company more profitable.
And if I am ever in a hiring position, I would look for a veteran that can learn quickly. Industry experience isn't everything, and I'd want to hire someone with intangible leadership and organizational skills, and a strong work ethic.