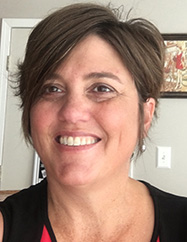 I served in the United States Army from 1999-2015. My original MOS was a musician, but I then went to Officer Candidate School and was commissioned as a 2LT. My first branch was Ordnance (Logistics). Later, I was accepted into the Force Management Functional Area. Throughout my career, I've been assigned in Germany, Fort Jackson, SC; Fort Hood, TX; Fort Lee, VA; The Pentagon, and Joint Base Lewis-McChord, WA, as well as two tours in support of Operation Iraqi Freedom.
The transition program at my base was very effective for me. There was so much information to retain that I'm glad most of the presenters, classes, and transition center had handouts. I learned about a lot of the events in the area and took advantage of them. The only other on-base resource I used was mostly word of mouth. Open communication helped a lot. My terminal leave was 52 days, but there was only a two-week gap between leaving the Army and starting my new career.
I'm in the automotive industry now. Though I didn't necessarily work in automotive while in the military, the other skills I gained through the band field experience, Logistics, and Force Management helped a lot. I learned and honed my organizational skills, business acumen, and negotiation/communication skills.
In addition, I realized throughout my career that I enjoyed "putting puzzle pieces" together. That's what I do in my current job. For my position, I manage different logistics and payment systems, but an even bigger part of my job is strategy. I analyze and recommend future activity based on current cost and supplier base strategy, as well as evaluate ways to consistently keep costs of our products down while still maintaining high quality.
The two hardest parts of transitioning out of the Army have been civilian language and relaxing! I find myself still using military jargon, to the utter confusion (and amusement) of my coworkers. Being in the military, I always maintained a level of watchfulness and military bearing. While I maintain that bearing, I am now in a position to have a say in what happens in the workplace. The civilian world is definitely a lot less autocratic.
Since I've taken this position with Honda North America, I have gained a lot of technical knowledge and definitely improved my business and strategy skills. I have been recognized by my management as a strategic thinker, a hard worker, and very professional. In addition, I have been identified as a future leader in the company (with definite potential for promotion).
My military experience gave me a level of discipline and strength to succeed in the civilian workforce. I think the "tough skin" part paid off. I've learned to get through tough situations. For example, my 15-month deployment to Iraq. That was a very long, very difficult deployment. I learned that I can handle some extremely physically, mentally, and emotionally tough situations and still come out on the other side a stronger person.
I'd tell my fellow veterans to embrace change as they transition into the civilian world. Be open and accepting to change. Set your pride and ego aside and learn from your peers and management. You will earn their respect, and, eventually, you'll see that they come to YOU to learn. Realize you may not be offered positions that are exactly equivalent to your military positions, and that is ok. Continue to work hard, and you'll be fine. Lastly, move on. Let go of the military. You aren't in the service, so move on and embrace today.