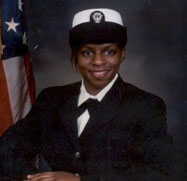 I found Orion Talent in November 2010, a month after the National Guard discontinued my temporary full time position as a Supply Technician. I spoke with Todd Phillips, who was anxious to get me started. I am a Supply Sergeant in the Kansas Army National Guard and also a veteran of the US Navy from 1995-98 as a Yeoman. I had just graduated with my second Master's degree when I attended the December 2010 Hiring Conference, where I interviewed with four companies. Cargill was the company that caught my interest.
While I was interviewing with the Corporate Human Resources Manager for Cargill, he received a phone call. After finishing up his conversation, he informed me that a position had become available in the city and state in which I resided. I was in awe and was totally surprised. I returned home, and, less than 24 hours later, Scott McNary of Orion was calling me requesting a second interview with Cargill at the facility in my local city. I started with Cargill in February 2011. (It would have been sooner, but I was on military orders assisting in teaching an MOS school.) The Cargill grain elevator in Kansas was my first Cargill home as an Operations Supervisor.
I want to note that during my interviews with all the companies at the conference, I was more than prepared thanks to an evening during the first night of the conference spent preparing for our encounter with the companies. This is one way Orion assists us veterans in being prepared for the companies with whom we'll be interviewing.
My military background has provided organization, discipline, leadership and other values that made me a great fit for Orion and Cargill. After six months with the facility in Salina, KS, I learned my father was ill, so I quickly searched for a position with Cargill in Virginia (my home state) and found a Safety position in Dayton, VA. I applied, interviewed, and was offered the job. I relocated through the company, and my family and I adjusted well. As an Environmental, Safety, and Health Supervisor at a poultry facility, I had to learn to take a less stern approach with my employees. This enabled me to gain trust and bring out the best in my employees.
I believe veterans bring much to the table of life and that of the workforce. We are already disciplined mentally and physically. Our organizational skills, along with leadership abilities, allow us to focus on getting the job completed correctly the first time around.
Orion is a perfect partnership for veterans who are ready to transition to the civilian workforce. They provide you with all the resources needed to prepare for and win that position you are trying to obtain. I have and will continue to recommend Orion Talent to any veteran who is transitioning from being a military member to a civilian.
I just interviewed with Cargill for a Safety Regulatory Manager position in Fort Morgan, CO, last month and was offered the position. It is amazing the advancement opportunities I have been exposed to, and I thank Orion for their part in setting me up for success.