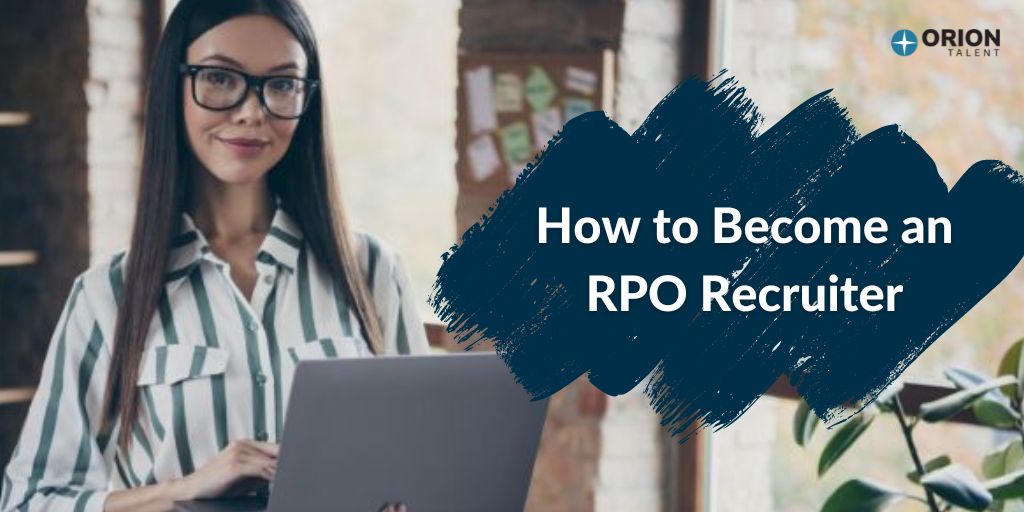 The current job market is experiencing unprecedented trends. Unemployment has continued to shrink and last month fell to their lowest level in more than 50 years. In addition, job openings and resignations remain at near record highs since the end of 2021.
Recruiters are in demand, as companies are looking to fill open roles. Recruitment Process Outsourcing (RPO) Recruiting operates as an extension of a client, handling the entire hiring strategy, from sourcing to onboarding. RPO Recruiters are becoming increasingly more popular as companies hand off their hiring process to Recruiting companies, in order to acquire hard-to-find talent.
RPO Recruiters are equipped to handle the problems that companies are facing, such as hard to fill, high volume, and specialized openings. RPO Recruiters work to solve these complex hiring challenges and are subject matter experts on their client's recruiting needs.
Recruitment Process Outsourcing (RPO): A Growing Subfield of the Recruiting Industry
The RPO market is expected to grow at a growth rate of 18.5% from 2020-2027 and is expected to reach $20.77 billion by 2027, according to recent market trends. Companies have started utilizing RPO in recent years to help with their recruitment efforts as more recruitment firms offered more complete recruitment services, from acquisition to onboarding. In addition, due to the tight labor market, RPO is often a necessity for companies looking to obtain quality candidates and retain top talent.
The RPO Recruitment Model
Recruitment process outsourcing (RPO) is a customized recruiting solution where an employer transfers all or part of its recruitment processes to a recruiting provider. RPO can be utilized for a wide variety of a company's needs - from a full-blown extension of a client's team, to delivering short-term talent acquisition projects, or fulfilling a contingent labor talent pipeline.
With traditional recruiting, a Recruiter will work on a variety of positions and companies, and will move between positions and companies as qualified candidates arise. RPO Recruiters are dedicated to one client's needs until the requisition is filled or is no longer needed.
Getting Into the RPO Recruiting Industry: How to Become a Recruiter
Many Recruiters will tell you that they "fell into" their profession, mostly due to the nature of the industry. Because Recruiters don't need to have specific college degrees or certifications, the most important requirement for Recruiters are their soft skills, or those skills that aren't taught. Great recruiters possess a competitive spirit, highly motivated, and strong networking skills.
RPO Recruiting Career Paths
An RPO Recruiter is a highly lucrative career path. A typical entry-level opportunity like an RPO Administrator can lead to a High Volume RPO Recruiter role. From there, you can advance to a senior-level role, such as a Talent Acquisition Manager or Director.
Even if you choose to leave the Recruiting world, you will have gained experience across a variety of industries, networking with numerous talent acquisition professionals along the way. These relationships can help benefit you long-term in your career search.
RPO Recruiter Salaries
The average RPO Recruiter salary is $70K per year. Entry-level RPO Recruiter roles begin at $55K per year. A seasoned, experienced RPO Recruiter can earn up to $90K per year.
Do I need a degree to become an RPO Recruiter?
RPO Recruiters do need a four-year college degree. A degree in a relevant field, such as human resources, business administration, communications, or psychology, is an excellent choice for someone who is looking to pursue a career as an RPO Recruiter.
How do I find my first entry level RPO recruiting role?
If you're looking for an entry-level RPO recruiting role, now is the best time! Many recruiting companies need help to fill their client's employment needs, with RPO becoming the strategy of choice for companies across all industries, and need the Recruiters to fulfill those partnerships.
What skills do RPO recruiters need to have?
RPO Recruiters must have excellent written and verbal communication skills, strong organizational and time management skills, and be very process driven. RPO Recruiters need to always think ahead, be able to recognize areas of improvement, and implement creative solutions. Those who are a self-starter with a fierce, competitive spirit will excel as an RPO Recruiter.
No prior recruiting experience? Here's how you can break into RPO.
The best way to get your foot in the door in the RPO Recruiting world is to gain some recruitment experience by working in the recruiting industry. Many recruiting companies offer entry-level positions, such as administrative assistants and production assistants to Recruiters, helping them source candidates and handling other administrative tasks that arrive.
From there, you can move up to a position as an RPO Recruiter; and, due to the nature of RPO recruiting, can even grow and advance without ever having to leave your company!
If you are ready to dive into the world of recruiting and become an RPO Recruiter, join the Orion team! Learn more about the role of an RPO Recruiter at Orion, and view our current openings in RPO recruiting.

RSS Feed
Subscribe to Orion's Blog