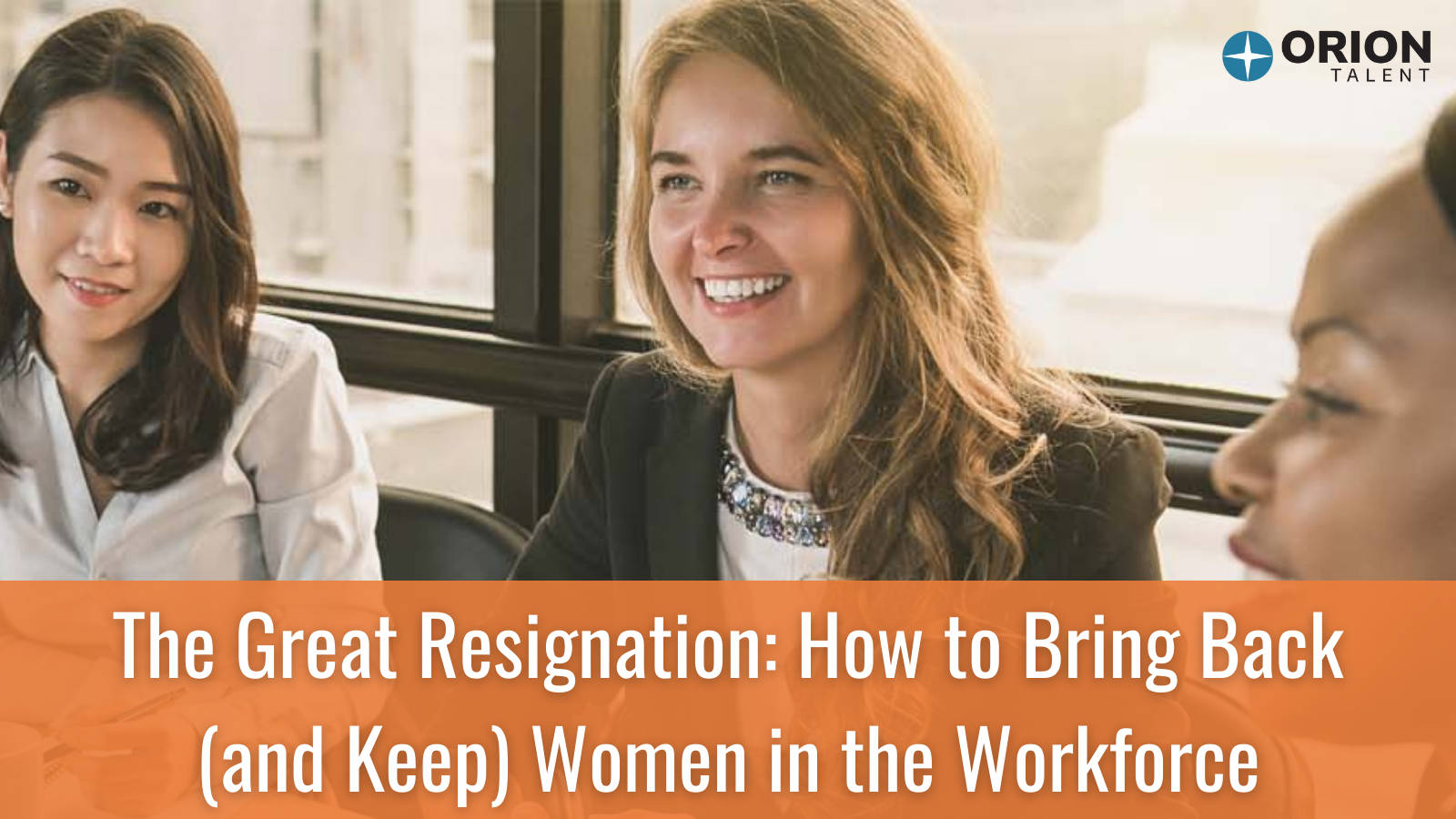 Our upcoming webinar, The Great Resignation: How to Bring Back (and Keep) Women in the Workforce, will explore the exodus of women from the workplace over the last two years and what businesses can do to attract and retain female employees. In it, a dynamic panel of talent acquisition and HR experts will discuss recruitment and retention strategies that can help businesses strengthen and rebuild the ranks of women across their workforces.
Join Orion Talent for our newest webinar:
Our panel of talent acquisition leaders from Walmart and Harris County (the third most populous county in the U.S.), along with Laura Schmiegel, Orion's SVP of Strategic Partnerships, will share real-world insights into why women left the workforce and where they went, as well as how to attract and retain your female employees.
Some of the questions we answer in this webinar are:
Why are women resigning?
Where did they go?
What is the effect of COVID-19 on women's employment?
Should we expect continued attrition among women in the workplace?
How can companies make their employer brand attractive to women?
How can women and men support a workplace that works for all?
The Great Resignation: How to Bring Back (and Keep) Women in the Workforce
Thursday, February 24 at 2 pm ET
REGISTER NOW
Our Panel
Register
Register for this one-hour webinar on Thursday, February 24, 2022, to gain insights into why women have left the workforce, how to bring them back, and strategies for retaining this essential talent force in your organization.

RSS Feed
Subscribe to Orion's Blog