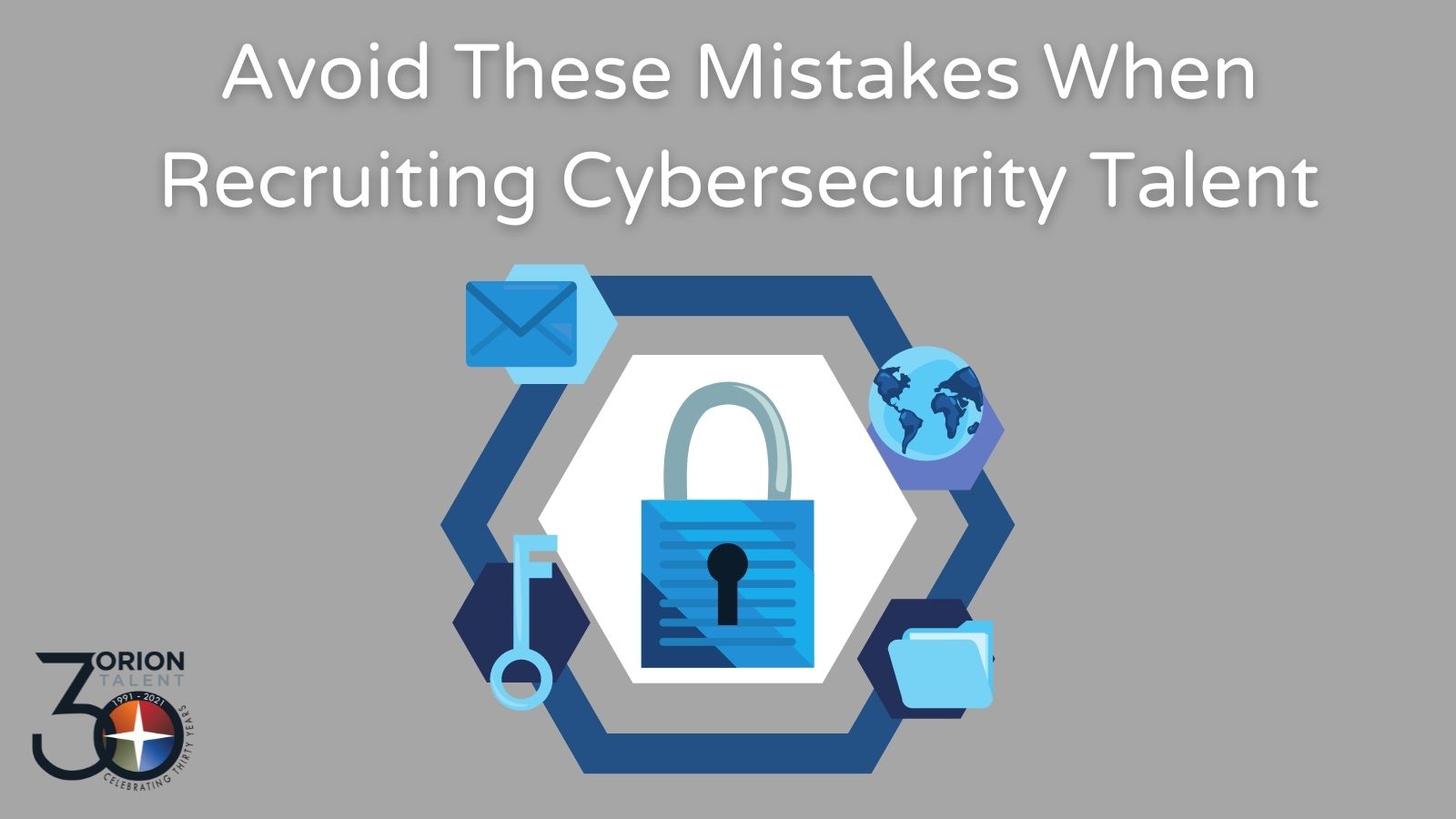 According to this article by Danny Palmer in ZDNet, CTOs are experiencing a skills shortage when looking for cybersecurity talent. And this shortage is made even more painful when compounded by the security challenges of remote work and burnout for existing employees.
Five Mistakes to Avoid
Companies are left exposed to the next ransomware attack with so many information security jobs left unfilled, yet they are continuing to make basic mistakes when seeking new talent to recruit. Palmer writes that these mistakes include:
Not offering competitive compensation;
Not understanding the skills needed for cybersecurity;
Creating unrealistic job postings;
Not investing in continued training of employees;
Viewing cybersecurity as a technology issue rather than a business issue.
In order to attract the right candidate you not only have to make it worth their while, but you have to use the language they speak, offer investment in their continued success, and, ultimately view their job function as vital to your entire business.
Overcome the Cybersecurity Talent Shortage
If you are struggling with any of these obstacles, the Technical Recruiting experts at Orion Talent can help. We offer proven search solutions for Cyber Security and Information Security positions like Security Specialist, Senior Security Specialist, Security Engineer, Threat Response Analyst, Data Security Analyst, and SOC Technicians, among many others.
Looking for more Computer, Software, and High Tech resources? Check out the information below.
Learn how this business software company stabilized its recruiting process through a multi-layered approach.
Discover how Recruitment Process Outsourcing can help the Technology overcome its talent acquisition challenges.
Expand your recruiting capabilities in the Gaming industry.
Learn how this international identity management software company built recruiting capabilities with RPO.

RSS Feed
Subscribe to Orion's Blog