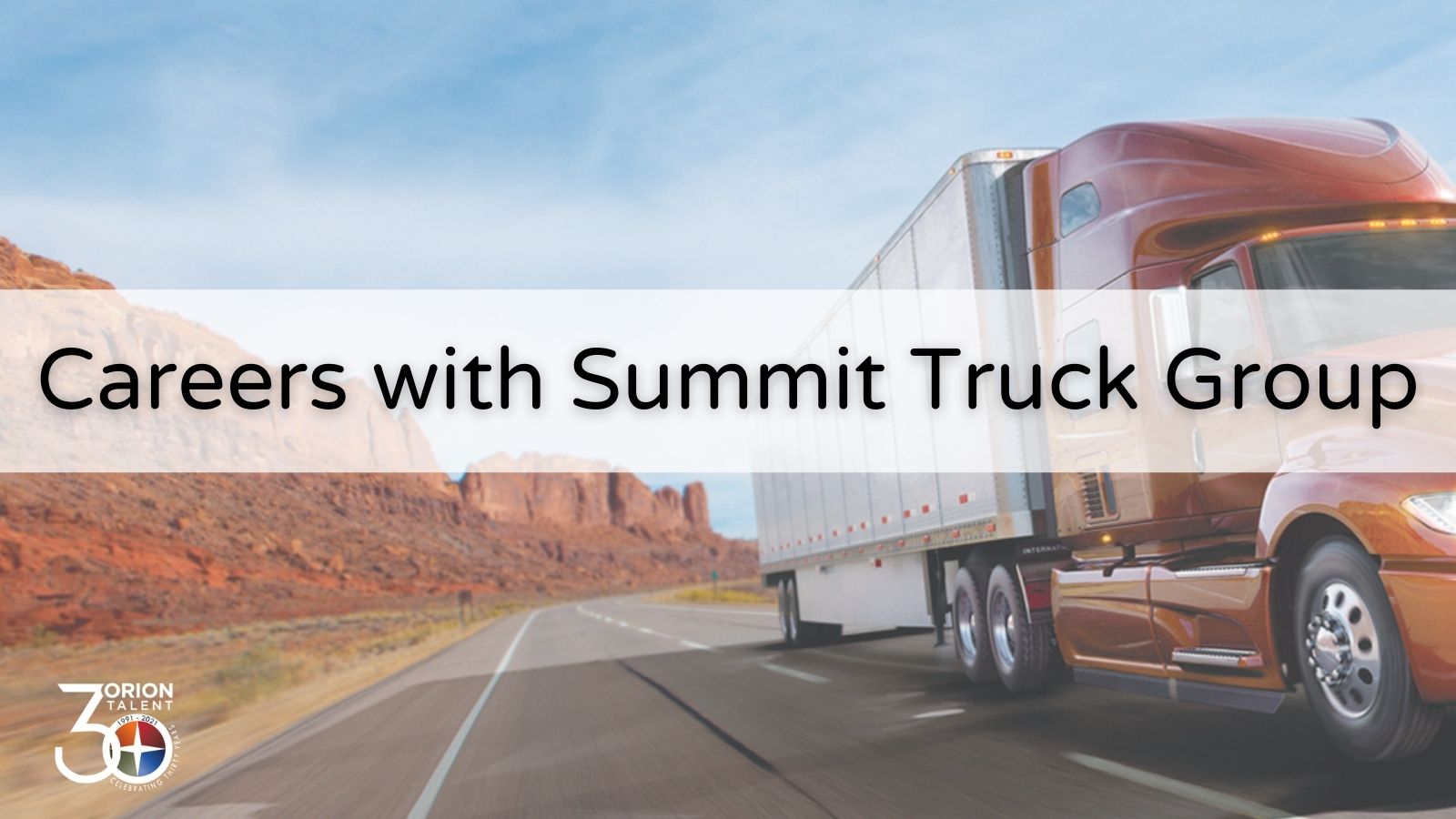 Orion has partnered with Summit Truck Group, a privately-held commercial truck and bus dealership company that does business as Summit Truck Group, Summit Bus, and Summit Idealease.
With 33 commercial truck and bus dealerships in Arkansas, Kansas, Mississippi, Missouri, New Mexico, Oklahoma, Tennessee, and Texas, Summit Truck Group can offer a career path that fits your background perfectly.
We are currently recruiting for a variety of positions with Summit Truck Group in Arkansas, Kansas, Missouri, Oklahoma, and Tennessee, including the following:
Janitor / Shop Porter
Service Technician
Shop Porter
Body Shop Technician
Parts Delivery Driver
Parts Counter Sales Representative
Lease & Rental Administrator
Service Advisor
Parts Warehouse Clerk
Outside Parts & Service Salesperson
Summit Truck Group offers a competitive compensation and a comprehensive benefits plan, to include health, dental and vision coverage; company paid accident and life insurance; short-term and long-term disability insurance; 401(k) with company match; paid time off, including company holidays; recognition programs; and more.
Visit us online and apply to be considered, or contact Demaris Hoyt for more information.

RSS Feed
Subscribe to Orion's Blog