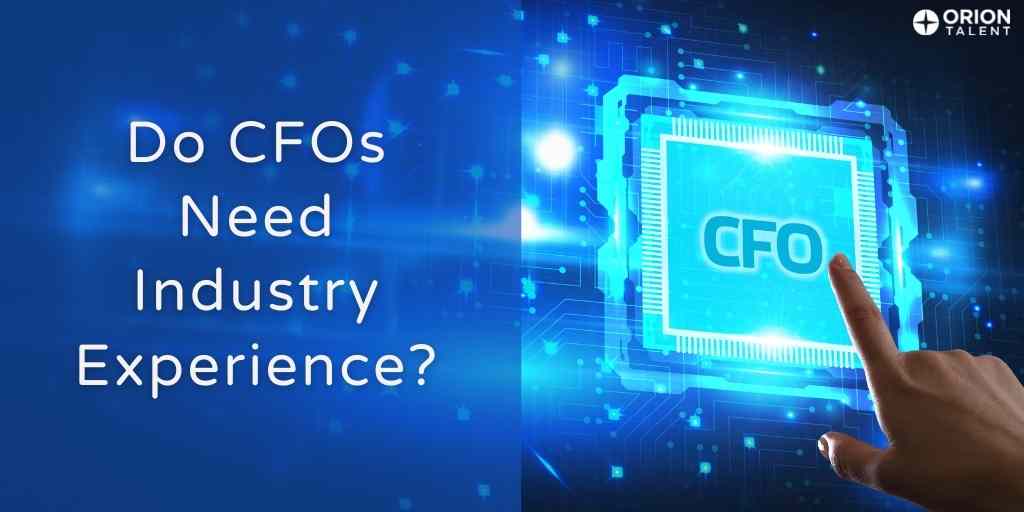 In her recent article for CFO.com, Yasmine O'Brien, Director of Financial Recruiting for Orion Talent, writes how much industry experience a CFO needs. In it, Yasmine explains when candidates should have qualifying industry experience and when you need to make concessions.
Industry Experience
Yasmine writes, "[Orion Talent has] seen more success in hiring for senior finance positions when candidates have relevant industry experience. And, it becomes even more crucial for upper-level roles in highly regulated industries such as financial services, pharmaceuticals, oil and gas, and hospital management."
Of course, the quality of the experience outweighs the quantity. To determine this, Yasmine advises talent acquisition leaders to conduct interviews that concentrate on the bigger picture, how candidates envision their first 100 days, and the role they see themselves playing long term.
Concessions
On the other hand, Yasmine explains, in a tight talent market, it may be time to relax this requirement. She qualifies this, however, by writing, "Any concessions around a must-have attribute like industry experience should be based on a risk assessment of hiring an industry outsider."
If you find yourself in this position, you should look for candidates that are:
highly collaborative;
a good listener; and
an agile team player.
Utilize the following to help your new CFO get up to speed on industry trends, market challenges, and what needs to be improved and how fast:
Professional references
Extensive onboarding with complete and quick immersion in the day-to-day operations of the company
One-on-ones with the immediate team as well as with leadership and business unit heads
As you can see, there are exceptions, especially thanks to a more competitive economic market. But CFOs with industry knowledge are still prized candidates. Read Yasmine's full article for more insight.
Find the Right CFO for Your Company
If you are seeking a CFO or other critical mid-band or senior finance and accounting leadership candidates, Orion Talent is here to help. Learn more about our Finance and Accounting Professional and Executive Search services here and get started today.

RSS Feed
Subscribe to Orion's Blog