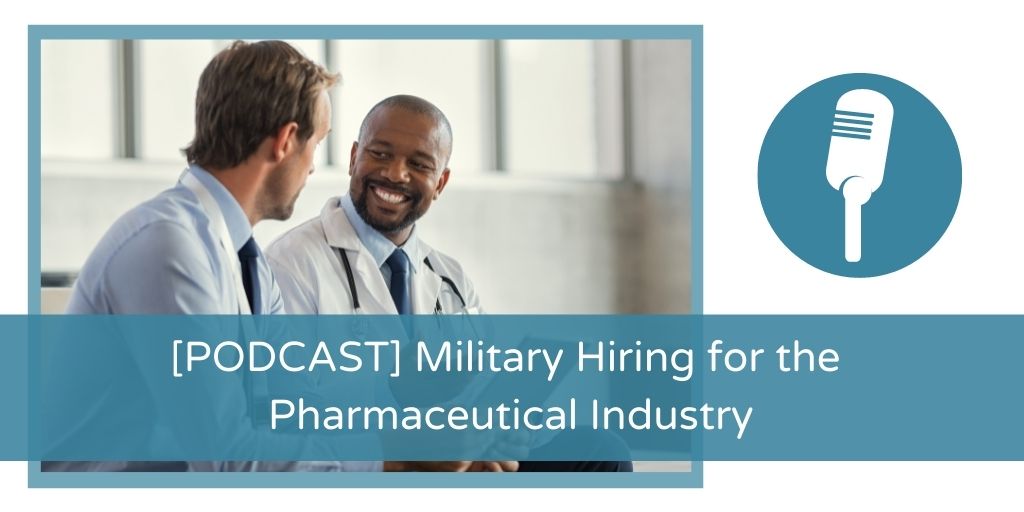 If you have ever considered hiring military talent for pharma roles, we'd like to invite you to listen to a podcast in which Orion Talent CEO Mike Starich recently participated from PharmExec.com, "The Strength of Veterans in Pharma". In it, he is joined by Dr. Armand Balboni, CEO of Appili Therapeutics, to discuss how veterans have specific skills and qualities that can set them up for success in pharma, and what the industry can do to uncover their potential.
The Strength of Veterans in Pharma
As you will hear, veterans possess unmatched technical training and expertise, as well as proven communication, customer service, and leadership skills, making them an ideal fit for various positions across pharma. In particular, they excel at:
- Manufacturing / Operational Leadership Positions
- Field Service Positions
- Maintenance Positions in Manufacturing
- FDA Compliance and Quality Related Positions
- Sales and Marketing Positions
Check out the PharmExec podcast to learn how the pharma industry can capitalize on the unique qualifications of veterans. And then read "Military Veterans in Pharma: Serving to Improve Lives" by Tim Sweeney, Orion Talent VP of Business Development, focusing on Andrew and Jeff, two Orion alumni who have found success in the industry in both the field service and sales side.
Get Started
Contact us today for an in-depth look at how our Military Talent Programs can help you attract, hire, develop and retain the right pharma talent.

RSS Feed
Subscribe to Orion's Blog