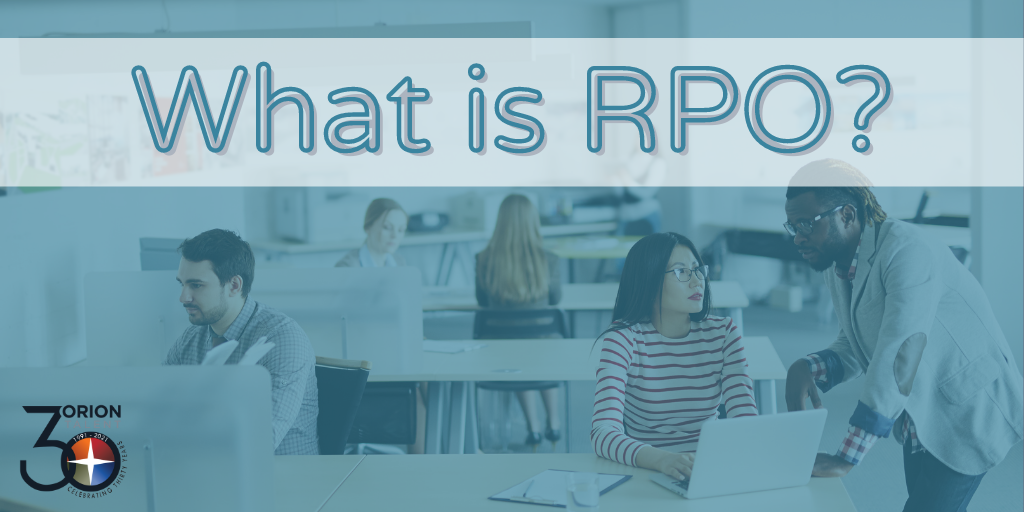 Valued at $5.48 billion in 2019, the Recruitment Process Outsourcing (RPO) Industry is expected to grow at a compound annual growth rate (CAGR) of 18.5% from 2020 to 2027. The reasons for this market growth is simple - RPO answers the need for an effective recruiting process while reducing overhead costs.
What Is RPO?
With this in mind, you may be asking "What is RPO?" Simply put, RPO is when a company outsources an entire sourcing, recruiting, and hiring need to the experts at recruitment process outsourcing companies like Orion Talent. This can be done for an entire company, division, or large project. With RPO, businesses are able to leverage the flexibility, scalability, technology, enhanced candidate experience, seamless compliance, and global reach of this recruiting model.
Watch our 2-minute video to learn about Recruitment Process Outsourcing (RPO)
To more fully answer the question "What is RPO?", check out this two-minute video:
Is Recruitment Process Outsourcing (RPO) right for your organization?
This "What is RPO" infographic can help you learn more about an RPO solution and determine if it's a good option for your business.
You can also take this short interactive quiz that allows you to input your hiring goals and recruiting practices to identify whether RPO is right for you.
Why Use Orion Talent RPO Solutions?
As you can see, Recruitment Process Outsourcing (RPO) is an overall business strategy that helps you tackle time, productivity, and profitability obstacles. And Orion Talent is the award-winning RPO provider with which to partner. We offer consultative relationships and expert guidance, along with industry-leading technology. Our team will seamlessly integrate with yours to produce results.

RSS Feed
Subscribe to Orion's Blog