Interview with Tom Wolfe, Author of Out of Uniform: Your Guide to a Successful Military-to-Civilian Career Transition
Wednesday, May 16, 2018
Tom Wolfe's "Out of Uniform: Your Guide to a Successful Military-to-Civilian Career Transition"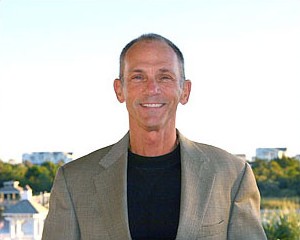 is an invaluable resource to help veterans navigate the job market and succeed in their first post-military career. Tom, a U.S. Naval Academy graduate and former Navy Officer turned career coach, wrote Out of Uniform to help all transitioning military personnel, regardless of service, branch, rank, rating, time in service, time in grade, or specialty. The book provides actionable advice for every stage of the transition process, enhanced by anecdotes based on the experiences of other veterans.
Tom recently released the second edition of Out of Uniform to address changes in the job market, primarily in light of the impact that social media has had on recruiting. "I believe the overall message in the first edition is timeless, but some things do change, especially when it comes to technology, information sharing, and the role of military service veterans in the civilian workforce," he explains.
Out of Uniform is divided into eight topics, addressed in the chronological order in which they occur during the military-to-civilian transition process. Topics range from assessing your overall transition readiness, to accepting an offer, and everything in between. "I wrote this book to assist individuals in career transition. This transition is a plan and a process—a series of connecting steps strung together in a logical manner. There are many tools available to you as you accomplish each of the steps. Eventually you use your tools, apply your craft, seek help if you need it, and continue your professional development," says Tom.
For more insight on how to succeed in your military to civilian transition, listen to Orion's From the Battlefield to the Boardroom podcast featuring Tom Wolfe. Tom joins our podcast to discuss highlights from the second edition of Out of Uniform, and shares advice that has helped thousands of job seekers over his 30-year career.
LISTEN NOW:
View Orion's entire suggested reading list for JMOs, NCOs and Enlisted Technicians preparing for a transition into the civilian workforce
here
.