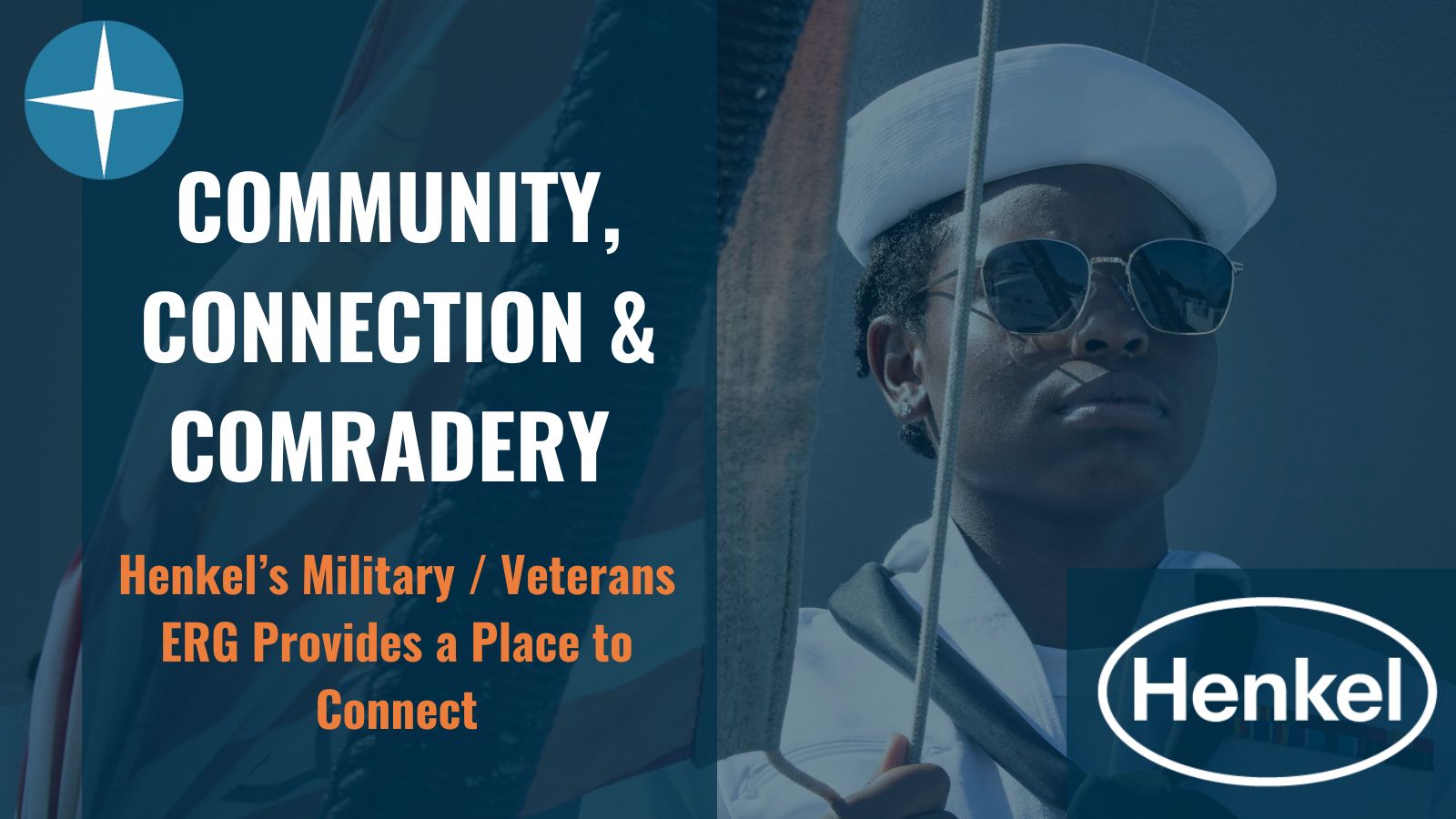 The transition from military service to civilian life can be a challenging journey, often leaving veterans with a sense of longing for the comradery and purpose they once had. In the United States, nearly half of all veterans report feeling social isolation, a lack of belonging, and loneliness after leaving the military.
A Veteran Resource Group or Military / Veterans Employee Resource Group (ERG) might be the missing link. Military ERGs provide a place for veterans, military spouses, and military advocates to connect and collaborate, and provide invaluable support for those transitioning to civilian life. Henkel North America's Military / Veterans ERG does a great job creating community. Whether you're a business leader seeking inspiration to build a Military ERG within your organization, or you're a military veteran or advocate who seeks connection, Henkel's ERG journey and the significance of its mission will inspire you.
Henkel's Military / Veterans ERG Gains Momentum
Employee Resource Groups (ERGs) are voluntary, employee-led communities within organizations that bring together individuals who share common interests, passions, lifestyles, or characteristics. They serve as a platform for connection, inspire conversation, create a safe space to address issues, and encourage positive change both within and outside of an organization.
ERGs are an important aspect of Henkel North America's DEI strategy, and they currently have 17 ERGs with over 1,000 employees in participation. Henkel's Military / Veterans ERG aims to engage, support, and develop a comradery among veterans, spouses, significant others, family members, and supporters of veterans across the organization.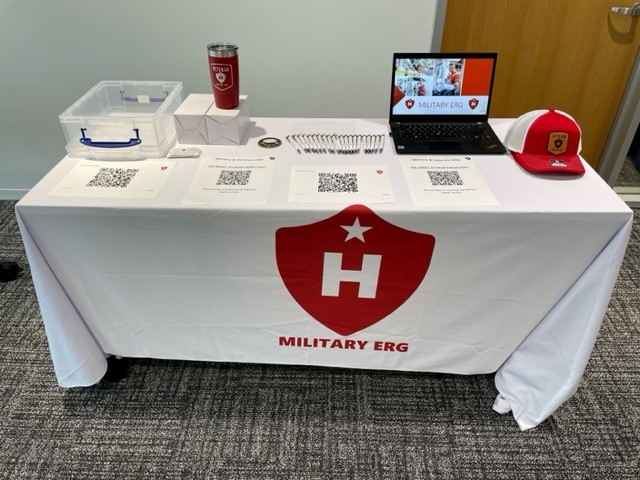 Stamford ERG Fair 2023
The group began in 2021 and has steadily grown in size and influence, largely by word of mouth. Henkel's annual ERG symposium helps boost awareness too, and membership now tops 90. "We're still in our infancy, but I think this can really branch out to all the factories and offices we serve in North America," says Adrienne Messina, an HR business partner at Henkel who has a passion for bringing veterans into the organization.
Brandon Kros is a Navy veteran and the president of Henkel's Military / Veterans ERG. He worked as a helicopter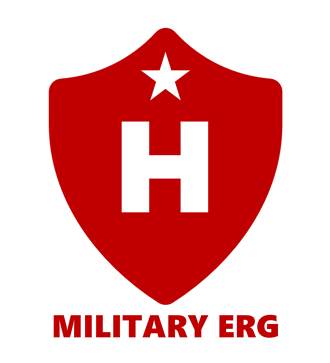 squadron mechanic and drill instructor in the Navy and has a passion for military veterans. Today, Brandon is the maintenance manager for Henkel's Bowling Green plant. He got involved in the Military ERG because he wanted to do more for the veterans in his factory, and he's been building awareness of the group ever since. "We have a passion for hiring veterans," he says, "We need to let our current employees know that we have a Military ERG; We have a great resource and we need people who have a passion for our country, passion for our organization as Henkel brand ambassadors, and can bring that brotherhood, sisterhood, and comradery that military members share in the service to our organization."
Why Military Veterans Should Get Involved in an ERG
Eric Spaner served as a military policeman in the Army. He's now a Senior Project Manager working in Adhesives at Henkel. When a team member in the Adhesives Organization gave a presentation about the ERG, Eric knew he wanted to get involved. He's dedicated to helping veterans find purpose and meaning as they embark on their civilian careers. "My mission is outreach to veterans. I think there's a gap between leaving the service and the education that you get in the service and how that translates to the civilian world that isn't really understood by many veterans. You don't know where to start," Eric says, "Helping drive a bit more of an understanding and making sure that purpose is still there for veterans is what I'm after."
If your company has an ERG program and you've been hesitant to connect, talking to someone in the group will likely change your mind. "The advice I would give is just to reach out and talk to someone that's involved in an ERG and get an understanding from their standpoint on how it's been, how it's going, and what it's meant to them," says Eric. "It's a place where knowledge is built from past experiences. We're all coming from the military. We know what transition looks like and we're on a trajectory to continue furthering our careers. I think that's something that military veterans are really passionate about."
Adrienne agrees, pointing out the value a Military / Veterans ERG has for transitioning service members. "I think that transitioning into organizations is often difficult and if somebody is coming out of service and into an organization, I think that path sometimes feels uncomfortable. I feel like a group like this not only provides a level of support to people who are making that transition, but it also provides a connection to other people who you might not have an opportunity to connect with otherwise."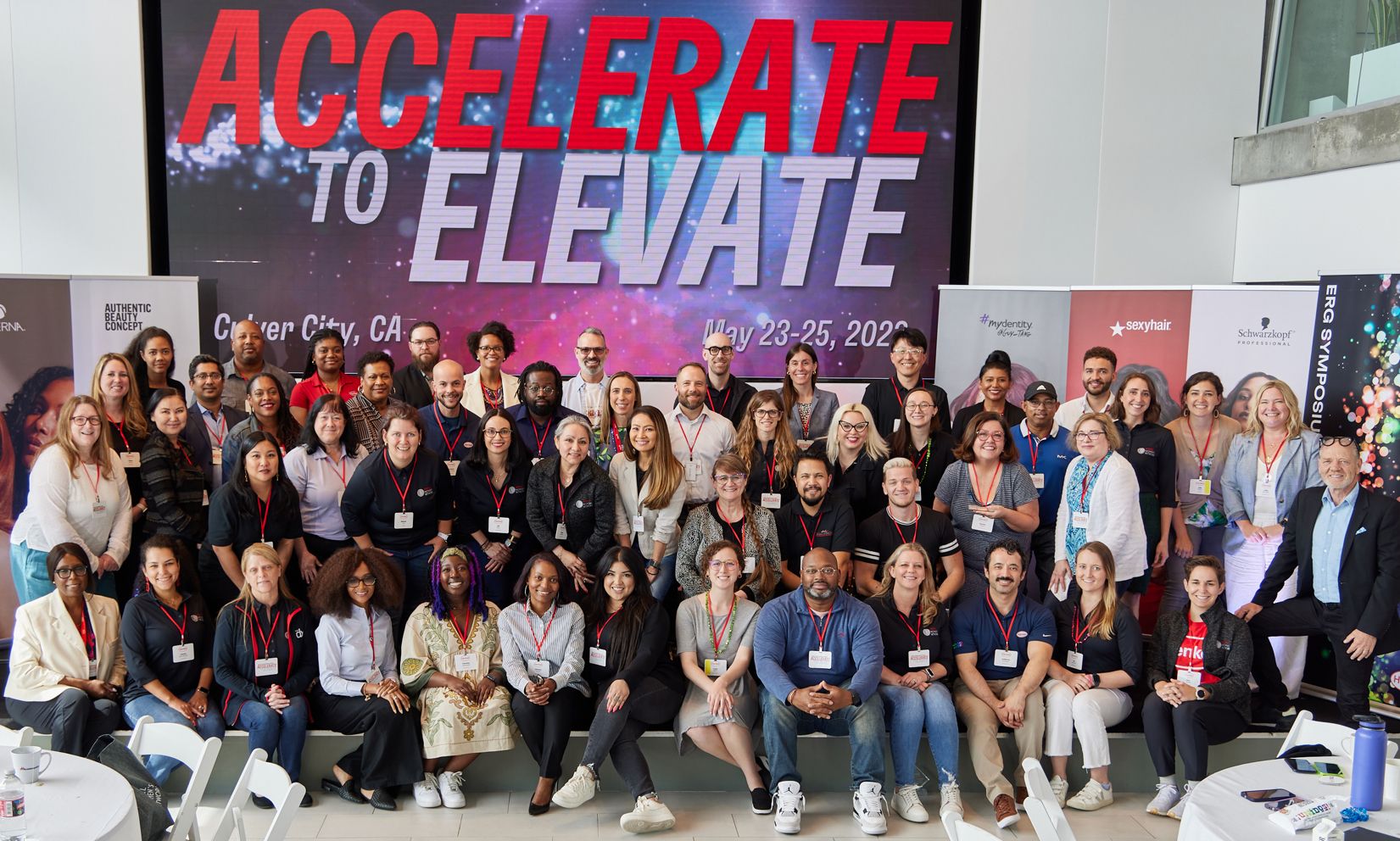 Henkel Annual ERG Symposium
ERG Participation Builds Connections
David Walker served as an Army infantryman and is now the head of maintenance at Henkel's Geneva, New York site. Like many, David didn't know that the Military / Veterans ERG existed until Brandon introduced him to it. As the Membership Lead, he's busy getting the word out. Lack of awareness that the ERG exists is half the challenge. Raising awareness has allowed David to meet and connect with people he likely never would have gotten to know and he's thankful for that. "I've actually gotten out into the factory and talked to some of the people on the floor and got to hear some of their stories," he says, "I just had a conversation with a gentleman today talking about the ERG and he used me as a talking post for a little bit about some of the things he's dealing with, and I think he walked away feeling good. I walked away feeling good. So that makes for a good day."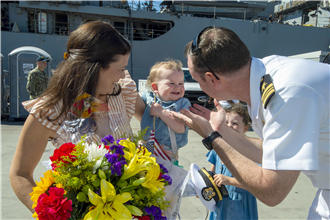 Being a part of something larger than oneself—a community—can be life-changing. "For me, joining the ERG was what I call a spark," Brandon says, "It reignited my passion for the company. Getting involved in the ERG - something I'm passionate about, our military service and veterans - it was like the missing piece."
You certainly don't have to be a veteran to get involved. Everyone who wants to support this population and learn more is welcome to participate. "I think that's been a misconception," Brandon points out. "People think Veteran ERG, oh you have to be a veteran to join. But our biggest advocates are veteran supporters. Veteran supporters are critical to our ERG success."
"I think for me, it's about being able to make a difference in the organization," adds Adrienne. She's not a veteran, but she's passionate about vets and loves being involved. "Getting to meet and talk with this group of folks has allowed me to have amazing conversations."
Dare to Make an Impact - Consider a Career at Henkel
Operating worldwide in the Consumer Product Goods and Chemical Manufacturing industries, Henkel is the company behind leading brands such as Loctite® adhesives, Dial®, Schwarzkopf® hair care, all® laundry detergent, and Snuggle® fabric softeners. Building on a strong legacy of more than 145 years, Henkel is leading the way to reimagine and improve everyday life through innovative and sustainable brands and technologies. Headquartered in Rocky Hill, CT, and boasting 52,420 employees worldwide, Henkel offers endless opportunities for growth.
Henkel is making great strides on its journey toward becoming a more diverse and inclusive workplace, and military veterans play a part in this as they are very diverse and come from all walks of life. "Henkel is working on a global cultural shift or focus on DEI," Brandon points out. He's excited to watch the company continue to grow in this arena.
David has seen Henkel's inclusive work environment in action. "I mean, I left and came back for that reason. It's a great place to work, "he says, "They reward hard workers. There are many opportunities to develop yourself."
Eric is also impressed with the support and growth opportunities at Henkel and recommends working there to other veterans. "The opportunities I've had for additional training - any education programs that I want to take a part in—they have been second to none." He's also been impressed with the energy and passion within his work unit. "Everyone's excited to be at work. Everyone's excited about the projects they're working on," he says. It's similar to the atmosphere he experienced in the military, and he loves that about Henkel.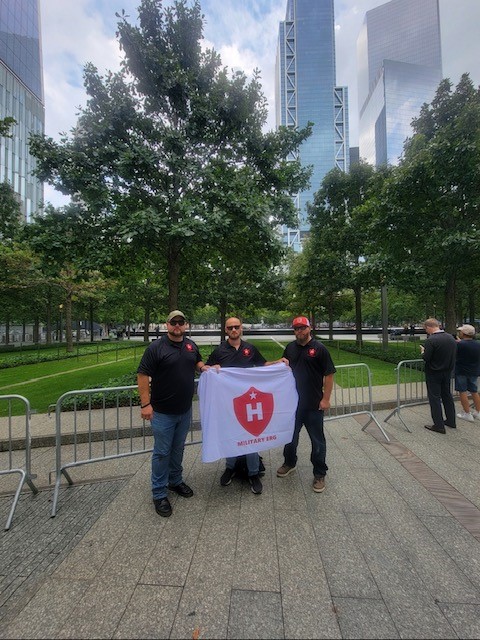 Members of the Henkel Military / Veterans ERG were able to meet in person at the 9/11 Memorial in NYC
Adrienne rounds off the conversation, pointing out the limitless opportunities for growth and development employees will find at Henkel. She encourages people not to be afraid to try new things. "I think that when people go from military service into an organization, they might feel pigeonholed into whatever they were doing in the service, whether it's maintenance or something else they might feel like they have to do because it's the only experience that they have," she says, "The unique thing about Henkel is not only all the training, but it's also about mentoring and developing people for a career trajectory. There are always opportunities for development."
"We also encourage people to take assignments abroad," she adds, "There are so many opportunities that people can have here to further themselves, learn about different cultures, and learn about different parts of the organization."
Henkel's Military / Veteran ERG is a great example of how ERGs can make a profound impact on the lives of employees. It provides a vital space for veterans, military spouses, and supporters to connect, collaborate, and find a renewed sense of purpose and belonging. Henkel's commitment to diversity and inclusion, coupled with its emphasis on personal and professional development opportunities, makes it a beacon of hope for transitioning service members seeking their next adventure and a model for other organizations looking to build a workplace culture where veterans can thrive.
At Orion Talent, we're passionate about military veterans and have been connecting transitioning service members with meaningful careers for over 30 years. We also understand that this is half the journey. Finding purpose and connection within the workplace is something we hope for each of our candidates to achieve and we're so proud of partners like Henkel North America who are making this happen. Learn more about career opportunities at Henkel.

RSS Feed
Subscribe to Orion's Blog