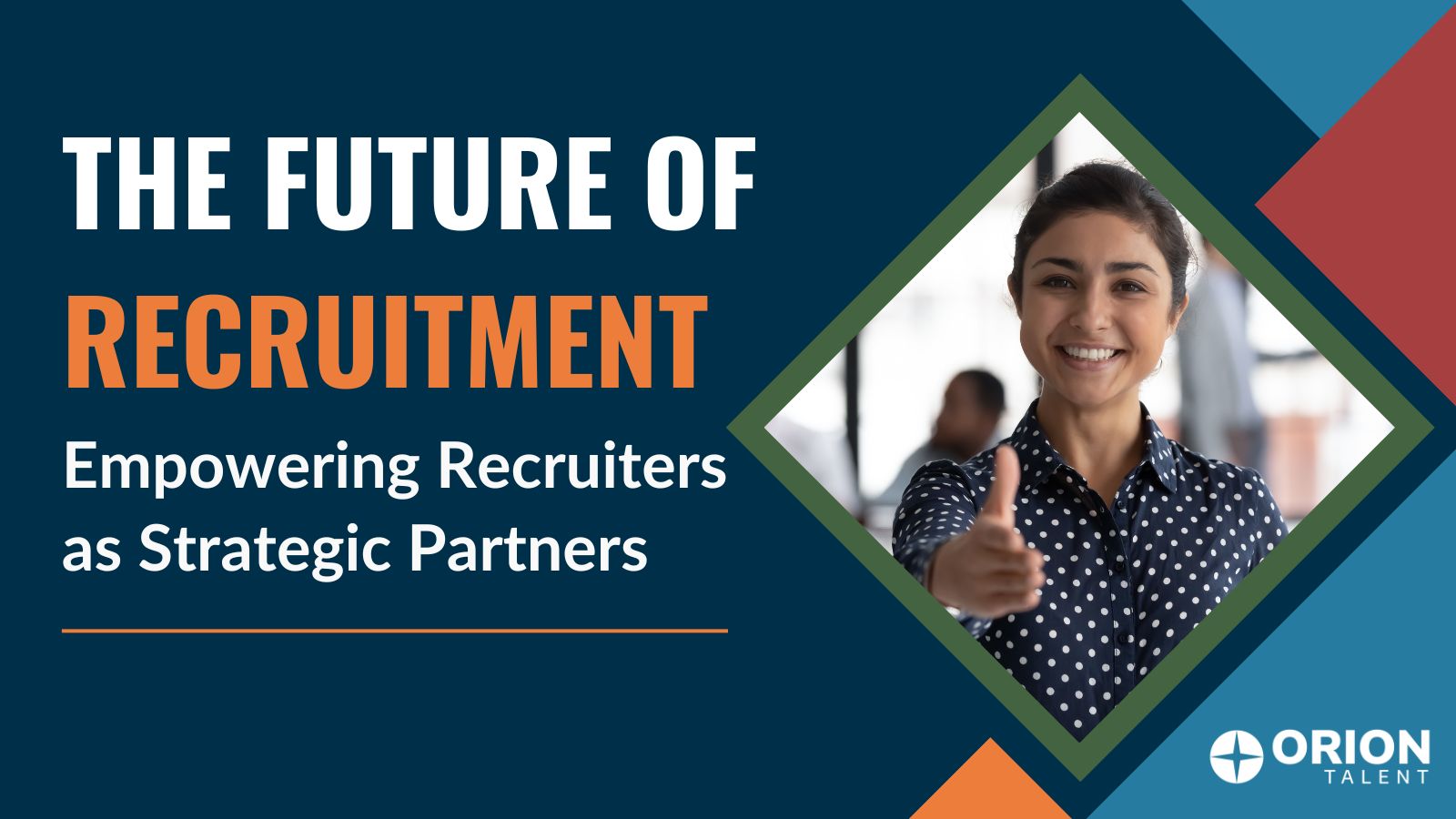 Guest Written by Rachel Ward, Vice President, Talent Acquisition at Orion Talent
Over the past three years, the world of recruitment has undergone a remarkable transformation. The Covid bubble brought unprecedented growth and demand for talent, forcing recruiters to adapt at lightning speed to keep up with hiring demands in a challenging candidate market.
Navigating Rapid Changes
Recruiters transitioned from tactical salespeople to informed, strategic business partners in order to thrive in an evolving landscape. Success became less about the delivery and more about strategic problem-solving. We experienced almost two years of sprinting through this market to keep up with hiring demands and recruiters stepped up to meet the demands head-on. Yet it was a churn that mentally fatigued many recruiters.
Embracing a Strategic Mindset
Now, twelve months after the arc of the economic rise following Covid, hiring volumes have dramatically dropped, and already burnt-out recruiters are trying to navigate this downturn.
It's time for recruiters to embrace a long-term strategic mindset. There's an opportunity to continue to drive strategy around workforce planning and making data-informed decisions for our clients. Upskilling teams to become long-term strategic partners is crucial for shaping the future of recruitment.
Motivating and Supporting Recruiters
Maintaining recruiters' spirits and finding ways to motivate and keep teams healthy will be critical for the market recovery. A motivated team will be better equipped to tackle the challenges of the evolving market. As we encourage our clients to upskill their employees and focus on internal mobility and recruiter well-being, we're doing the same here at Orion Talent.
Proactive and Prepared
The market will bounce back, and the best TA teams will be ready for it. It's time to build strategies, closely watch the market for signs of change, and empower your recruiters to be ready for the upswing. The role of the recruiter is changing again. No longer a reactive role, recruiters will become strategic business partners who align market trends with their client's business goals. This shift will lead to more effective hiring practices and will position recruiters as valuable assets to organizations.
The future of recruitment lies in empowering recruiters as strategic partners. While recent years have brought many challenges to the labor market, it also presented opportunities for growth and transformation. I believe the coming years will be transformational too. By upskilling teams, maintaining motivation, and adopting proactive strategies, organizations can embrace the evolving role recruiters play within their organization and prepare for whatever challenges the future holds.
If you want to elevate your recruiting department to prepare for the hiring challenges of tomorrow, be sure to check out Orion Talent's Recruitment Process Outsourcing (RPO) Services. We're ready to help you scale your talent solution to meet your workforce needs.
Author Bio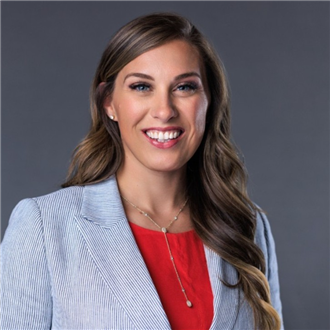 Rachel Ward is the Vice President of Talent Acquisition at Orion Talent. She's worked at Orion for 11 years, rising from a recruiter into management. Rachel is an inspiring leader who supports and challenges her team daily. Rachel is a recipient of the RPOA Influential Women in RPO Award.

RSS Feed
Subscribe to Orion's Blog