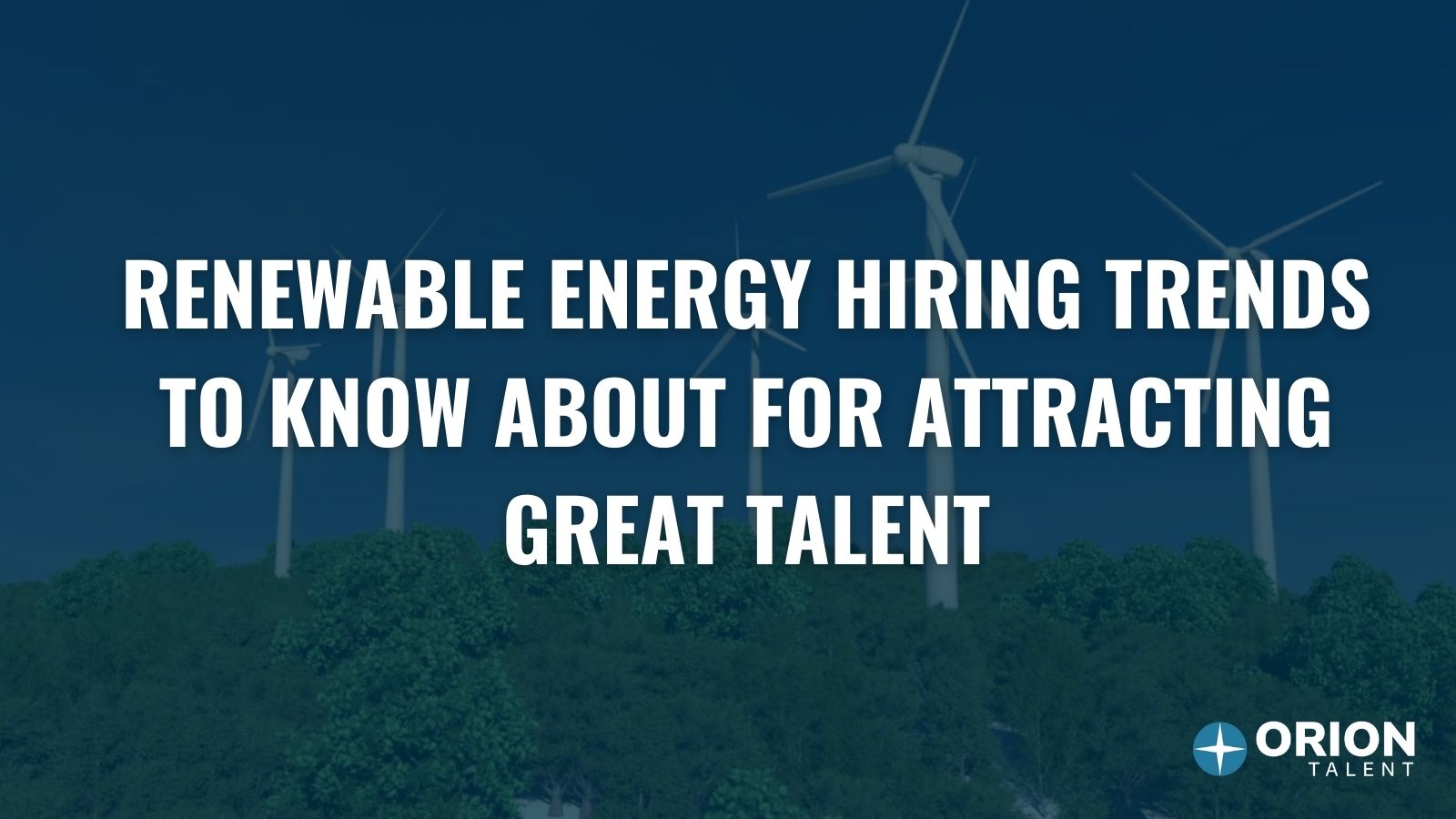 Renewable energy has become increasingly important in recent years as society comes to understand the impact of climate change and countries move away from fossil fuel dependency. In 2021, energy jobs grew by 4%, outpacing overall U.S. employment. By mid-2022, renewable energy jobs hit 12.7 million globally, driven largely by opportunities in clean energy including solar, wind, and electric vehicles. This trend is expected to continue over the next decade thanks to increasingly supportive government policy, corporate sustainability efforts, technological advancements, and renewable energy systems' cost competitiveness.
Alternative energy is undeniably the way of the future. But in order to attract and retain talent, alternative energy companies have work to do. A limited talent pool and fierce salary competition present real challenges. Yet recruiting talent with transferable skills, creating a purpose-driven work environment that allows workers to feel like they're contributing to society, and offering good jobs with solid benefits options and career progression pathways are key to success. Renewable energy is a rapidly growing sector which faces both great possibility and significant challenges when it comes to hiring talent. Here are some of the latest trends in the industry.
It's a new and promising era for renewable energy hiring and recruiting.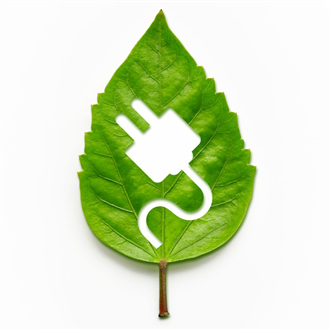 In an effort to strengthen energy security in the face of a global energy crisis, the world will add as much renewable power in the next 5 years as it did in the past 20 years. According to Renewables 2022, global renewable power capacity is expected to grow by 2,400 gigawatts (GW) between 2022-2027. This is comparable to the entire power capacity of China today. Renewables are set to overtake coal and become the largest source of global electricity by early 2025. Clean energy employs over 50% of total energy workers, and this number will only increase globally as new projects are developed.
The 2022 World Energy Employment Study by IEA supports the idea that there's a tremendous amount of global growth potential for energy employment in the next decade, driven primarily by decarbonization efforts. IEA estimated that by 2030, 14 million new clean energy jobs will be created and another 16 million workers will shift into new clean energy-related roles.
Closer to home, the U.S. is on the brink of a green energy revolution that will impact every segment of the economy. The 2022 Inflation Reduction Act aims to cut U.S. greenhouse gas emissions to 40% below peak levels by 2030, putting our nation on track to meet its Paris Agreement commitment of reaching 50-52% below 2005 levels by 2030. In the process, the act promises to build a clean energy economy and create well-paying jobs and apprenticeship programs. The legislation aims to create 1.3 million new energy jobs in the U.S. by 2030 and is part of a vision to help make America a global leader in clean energy technology, manufacturing, and innovation.
The renewable energy sector now accounts for over 50% of total energy workers.
Renewable energy is produced naturally from sources such as biomass, the sun, geothermal resources, water, and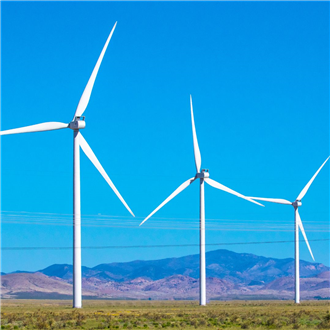 wind and can be used for electricity generation, space and water heating and cooling, and transportation. Types of renewable energy include: bioenergy, geothermal energy, hydrogen, hydropower, marine energy, solar energy, and wind energy.
The United States has an incredible amount of renewable energy resources. The Office of Energy Efficiency & Renewable Energy reports that the U.S. has 100 times its annual electricity needs available in renewable energy sources. However, renewable energy currently generates only 20% of its electricity needs. The U.S. Bureau of Labor Statistics predicts "green growth" ahead, projecting employment growth in fields related to the environment. Wind turbine service technicians and solar photovoltaic installers are some of the fastest-growing green energy jobs.
Global energy employment numbers have risen to their pre-pandemic levels. Pre-Pandemic, approximately 2% of the total labor force (65 million) worked in energy. Covid-19 disrupted the industry, leading to staggering layoffs. 2022 witnessed the fastest industry growth in recent years, with clean energy claiming over 50% of total energy workers globally. Countries are seeking to accelerate the growth of their clean energy industries and reduce fossil fuel dependence; huge job growth is expected. Currently, more than half of energy employment is in the Asia Pacific region.
The renewable energy sector requires more highly skilled workers, on the whole, than many other industries.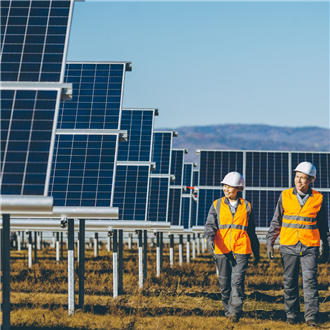 The current shortage of skilled clean energy workers threatens to derail climate agendas in the U.S. and worldwide, negatively impacting the transition to clean energy. Without the skilled workforce required, companies simply cannot deliver on their promises, leading to project delays and impacting investment decisions.
On average, the alternative energy industry requires higher skills and education requirements than many other industries. Forty-five percent of the energy workforce requires a degree or certification, with only 10% of energy industry jobs available for more low-skilled or manual workers.
Just over half of U.S. adults (ages 25-64) have a college degree, certificates, or industry-recognized certifications (53.7%). Only 37% of these graduates earned a science or engineering degree, and an even smaller number (14%) reported working in a STEM field following graduation. The most common industries that employ engineering majors are architecture, engineering, & related services, computer systems design, and construction. Renewable energy must find new ways to attract more of these graduates to fill the staggering need for 1.3 million additional wind and solar project developers, project managers, finance experts, legal staff, and other white collar workers.
In addition, there's a real need for blue collar workers. According to McKinsey, the global renewable energy industry will need an additional 1.1 million blue collar workers to develop and construct wind and solar plants and an additional 1.7 million workers to operate and maintain them.
Alternative energy organizations need to rethink how they attract and retain highly skilled workers. There are simply too few workers with the specialized experience and industry expertise required to meet the industry's scaling and expansion plans. Best-in-class recruiting for the power generation industry is a great place to start as you plan to meet grid modernization needs and the inflow of federal funds to achieve national clean energy goals.
Creating high-quality jobs that attract good talent is a crucial part of helping in the world's growing transition toward renewable energy sources.
Despite an economic slowdown, the clean energy labor market remains tight. According to a survey by the U.S.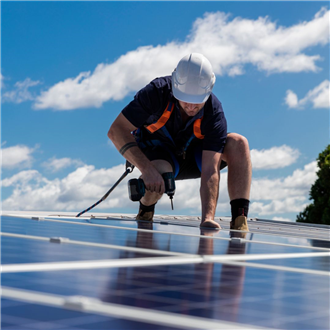 Interstate Renewable Energy Council (IREC), 89% of solar companies surveyed reported difficulties finding qualified candidates. Reasons included competition, a limited applicant pool, and a lack of training, experience, and/or technical skills.
Renewable energy is a fairly new industry, so there's a limited pool of candidates with industry experience. Recruiting candidates with transferable skills from aligned industries (oil, gas, engineering, etc) will help you meet your hiring goals. The 2022 GETI Report illustrates that transferable skills serve as a gateway for workers to move easily between energy sectors.
Here are a few ideas to help you attract and retain the talent your organization requires:
Keep Retention Top-of-Mind
Make sure that you're creating high quality jobs that people want to fill and provide solid career progression opportunities for your workers. The lack of clear career development opportunities leads to employee attrition. If you want talent to stick around, it's important to create thorough employee development plans and offer multiple paths and specializations.
According to the GETI Report, 3/4 of the 10,000 energy professionals surveyed would consider switching to another energy sector within the next 3 years. Career progression (31%), innovation (14%), and Environmental, Social, and Governance (ESG) policies (15%) were cited as the greatest motives for switching careers. Workers are willing to move to where they are treated well and compensated best, so employers must step up their retention efforts. Talent demand remains fierce - 78% of green energy workers report being headhunted for a new job.
Pay is a Top Priority
A recent Global Energy Talent Index (GETI) report shows that surging fossil fuel prices have driven talent to oil and gas, which has become the destination of choice for over half of the renewables workforce. Pay and benefits are two significant reasons why 87% of renewable energy workers would consider leaving their current role, with 51% considering moving to oil and gas.
Wages in renewable energy have not kept pace with compatible jobs in the fossil fuel industry. The shortage of well-paying jobs in the alternative energy industry is certainly contributing to the shortage of workers. There's some evidence that this is changing- HVAC technicians, mechanics, welders, and assemblers can earn higher wages working on solar arrays and wind turbines compared to what they can earn in other industries.
Market research and salary benchmark exercises will enable you to establish where your organization sits within the industry. If financial resources allow, this will allow you to be more competitive. Also keep in mind a solid benefits package, flexible work schedules, educational and development opportunities, and other perks.
Stand out from the Crowd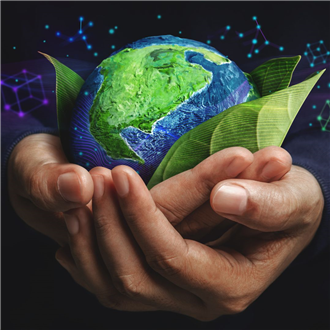 Becoming a strong, recognizable brand is important to your success, because if candidates haven't heard of you and don't know what you do, they won't apply for your open positions. Grow and develop your brand awareness on platforms that your target candidates use. Consider why candidates should work for you, and what you have to offer that makes you stand out from the crowd. Attend career fairs and educational events to increase awareness of your company name, vision, and career opportunities within the renewable energy industry. Get candidates excited about industry growth potential. Developing a strong relationship with universities and vocational schools will help you to build your talent pool and secure high-potential talent early on.
Early career talent is passionate about finding a company whose values align with their own. They want more than a job; they desire work with purpose. This is your target audience, so don't overlook this: your ideal candidate is likely interested in climate change and how they can contribute to a more sustainable future. How will working at your organization make them feel like they're contributing to something larger than themselves? What community initiatives are you involved in, and how are you actively living out your values? Solidify this concept and communicate it authentically to candidates both in person and on your website, through social media, and via communications.
Diversifying your investments is a great way to increase both brand recognition and profitability. Enbridge is a company that does this well. An early investor in renewable energy, Enbridge is a diversified energy company committed to accelerating the global transition to a cleaner energy future and achieving net zero emissions by 2050. Their dynamic career development opportunities and purpose-driven mission appeal to job seekers.
Train Your Workforce
Make training part of your long-term strategy. There is a tremendous opportunity to retrain blue collar workers to meet industry needs. In areas where fossil fuel industries are on the decline, local workers can be retrained and the industrial infrastructure repurposed. In other areas, workers can be upskilled. Coal miners, for example, have electrical and skilled equipment operation skills that can be well used in the renewable energy industry if retrained. Look for overlapping skills, and consider ways these skills can work for your business. With a little cross-training, you've got an untapped workforce readily available.
National funding for workforce development has yet to materialize on a large scale, but it is expected in years to come so watch this closely. Creating high quality training programs at community and technical colleges, offering apprenticeships and on-the-job training, and supporting workers in their access and success in energy job training will help close the talent gap.
The Importance of Diversity
Energy has traditionally been a male-dominated industry, with 76% fewer women than men. Women make up only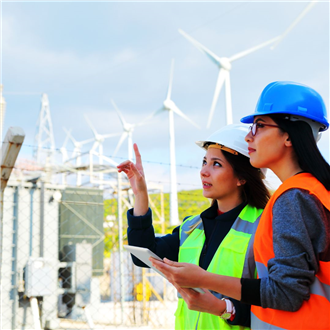 32% of the renewable energy workforce. The International Renewable Energy Agency (IRENA) report Renewable Energy: A Gender Perspective offers an interesting perspective on barriers to female representation in renewable energy. It's worth a read!
One way to attract women to the energy industry is to highlight the stories of women who are succeeding in the field. Create training and internship opportunities, especially for girls, and host educational events that humanize alternative energy and make it seem accessible. Networking opportunities, mentorship programs, and professional development opportunities are excellent ways to promote the advancement of women in alternative energy.
To help the renewable energy industry continue to grow, hiring managers and recruiters need to ensure that they're doing the right things to attract and retain talent.
The alternative energy industry is growing rapidly, making talent attraction and retention more important than ever. The global renewable energy market is expected to top $2 trillion in value by 2030. This is an industry trend you cannot afford to ignore. Partnering with a recruitment process outsourcing (RPO) provider specializing in renewable and alternative energy provides your business with deep industry knowledge and a strong candidate network to fill your open roles. Reach out today to discuss renewable energy hiring trends or to find out how you can put the industry's most committed, outcome-driven recruitment force to work for you.

RSS Feed
Subscribe to Orion's Blog