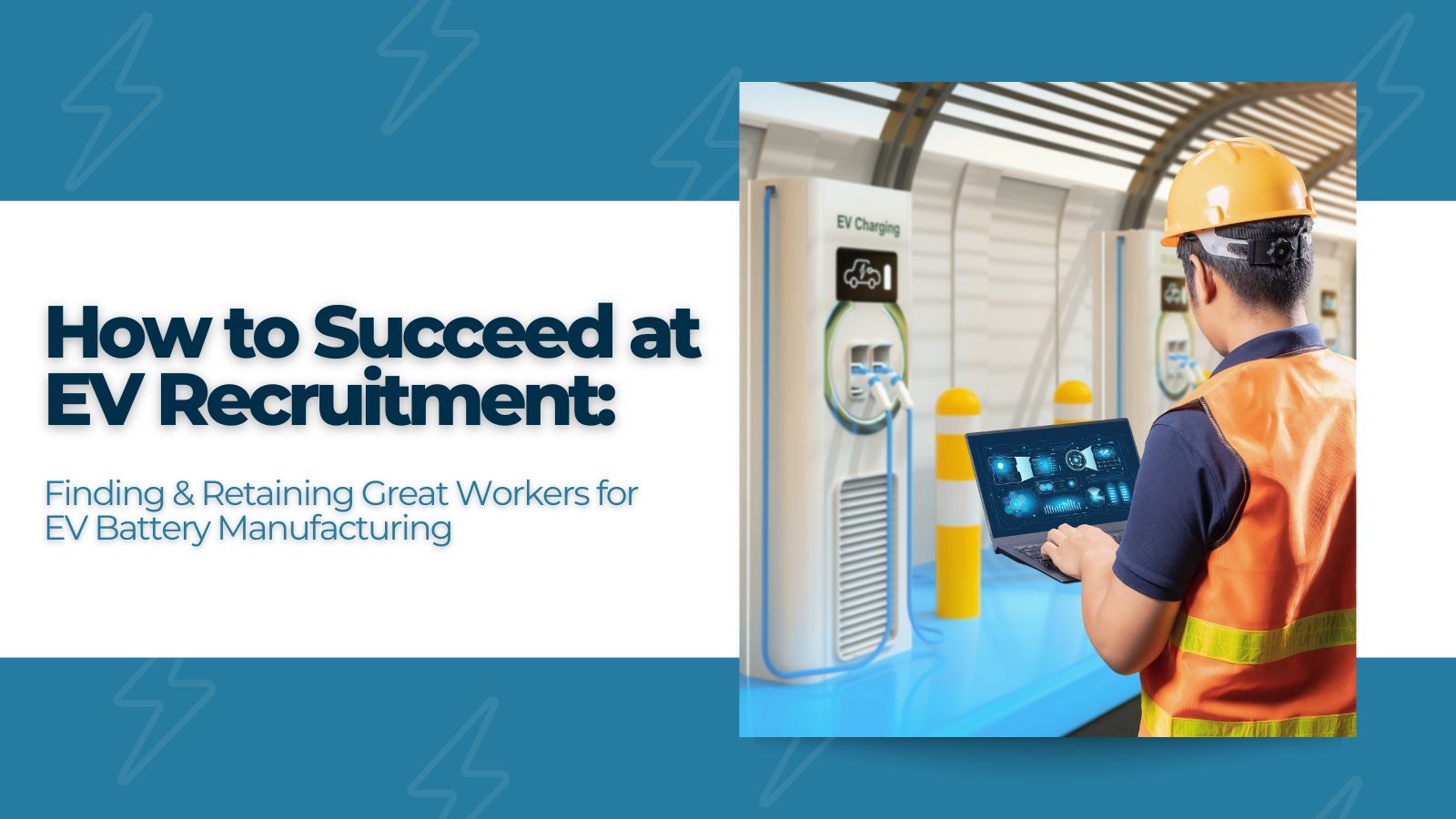 The United States is gearing up to meet the demands of the growing electric vehicle industry with more than $128 billion of announced investments into electric vehicle plants, battery plants, and battery recycling. These investments are happening across the U.S. but are most notable in the "battery belt", or Southeast U.S. The American Battery Materials Initiative, an effort to mobilize the entire government in securing a reliable and sustainable supply of critical minerals used for power, electricity, and electric vehicles (EVs), also aims to support good-paying jobs across battery supply chains
The talent needed to power this growth is an area of focus for the U.S. Department of Energy. The agency created the Battery Workforce Challenge in conjunction with Stellantis, which includes a three-year collegiate engineering competition; vocational training; youth education in science, technology, engineering, and math (STEM); and career and technical education to prepare a technically-skilled workforce. "American leadership in the global battery supply chain will be based not only on our innovation, but also on our skilled workforce of engineers, designers, scientists, production workers, and technicians," said Deputy Assistant Secretary for Sustainable Transportation and Fuels at the U.S. Department of Energy, Michael Berube.
There's a growing demand for EV professionals, including battery manufacturing professionals. That means you have to stay competitive.
The rise of EVs creates demand for skilled workers to design the batteries that power these vehicles. And these skills are rapidly evolving. The workforce necessary to reach corporate and federal goals must be highly trained and qualified and includes designers, engineers, battery technicians, scientists, manufacturing specialists, and production workers. The companies that proactively create pipelines of skilled talent with these career paths in mind will be ahead of the game as they work to open and staff their factories.
Amidst this growing demand, there's also a talent shortage.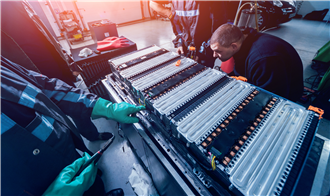 Across advanced manufacturing, including EV batteries, there is a talent shortage. "There is a dearth of real technical talent in these industries," David Deak, a former Tesla Gigafactory senior engineering manager who sits on the board of directors for the battery startup Addionics told Business Insider in "The Booming EV-Battery Industry Is Scrambling for Talent."
This is aggravated by constantly evolving technology necessitating specific competencies. From battery chemistry and materials to recycling and battery health, companies are struggling to find good workers. These companies will be competing for electrical, software, mechanical, and systems engineering talent, as well as other battery-pack roles.
What to look for when recruiting professionals for EV battery manufacturing
When seeking talent for EV battery design and manufacturing, you should consider the following qualifications:
High level of technical skill.
EV battery manufacturing companies should seek out innovative minds with the right engineering, manufacturing, chemical, design, and science skills.
Good culture fit.
The environment of EV manufacturing facilities often requires a specific mindset that thrives in a fast-paced environment.
Solid communication skills.
This reduces risk in the workplace and ensures everyone is on the same page safety-wise and operationally.
Desire to learn and grow with the company
EV battery manufacturing is an evolving industry, so it is imperative to have employees that desire ongoing training and education.
Military talent for EV Recruitment
Military veterans are an excellent source of this talent. When coming from technical military occupations, they possess strong technical qualifications and unsurpassed training. And for those that aren't directly trained in the needs of the EV battery industry, Orion Talent's HireSkills Workforce Planning & Development is an excellent place to turn to build that pipeline. Carefully crafted HireSkills training programs are designed to meet specific workforce needs, while providing early access to service members for immediate and future hiring needs. You can learn more about overcoming the skills gap with military veterans here or get started with HireSkills here.
It's an employee's market, and retention is key.
Once you have done the hard work of finding the skilled technical talent you need, including veterans, you have to retain them. As with any industry, retention starts with employee engagement. Our recent article, "Staff Retention Strategies: 6 Ways to Boost Your Retention Rate", delves into specific and actionable ways you can cultivate employees that stick around. Tips include:
Hiring the right talent from the beginning.
Investing in great management talent.
Providing great compensation and benefits.
Acknowledging and rewarding employees' accomplishments.
Providing opportunities for ongoing training, professional development, and mentorship.
Making a habit of promoting from within.
Building an EV Battery Workforce
The US is estimated to have 22 million electric vehicles on the road by 2030, which could create 650,000 new jobs, including those in EV battery manufacturing. Now is the time to recruit top technical talent that lends a competitive edge and helps your company to innovate. Keeping these tips in mind will help you stand out and attract and retain the very best talent.

RSS Feed
Subscribe to Orion's Blog