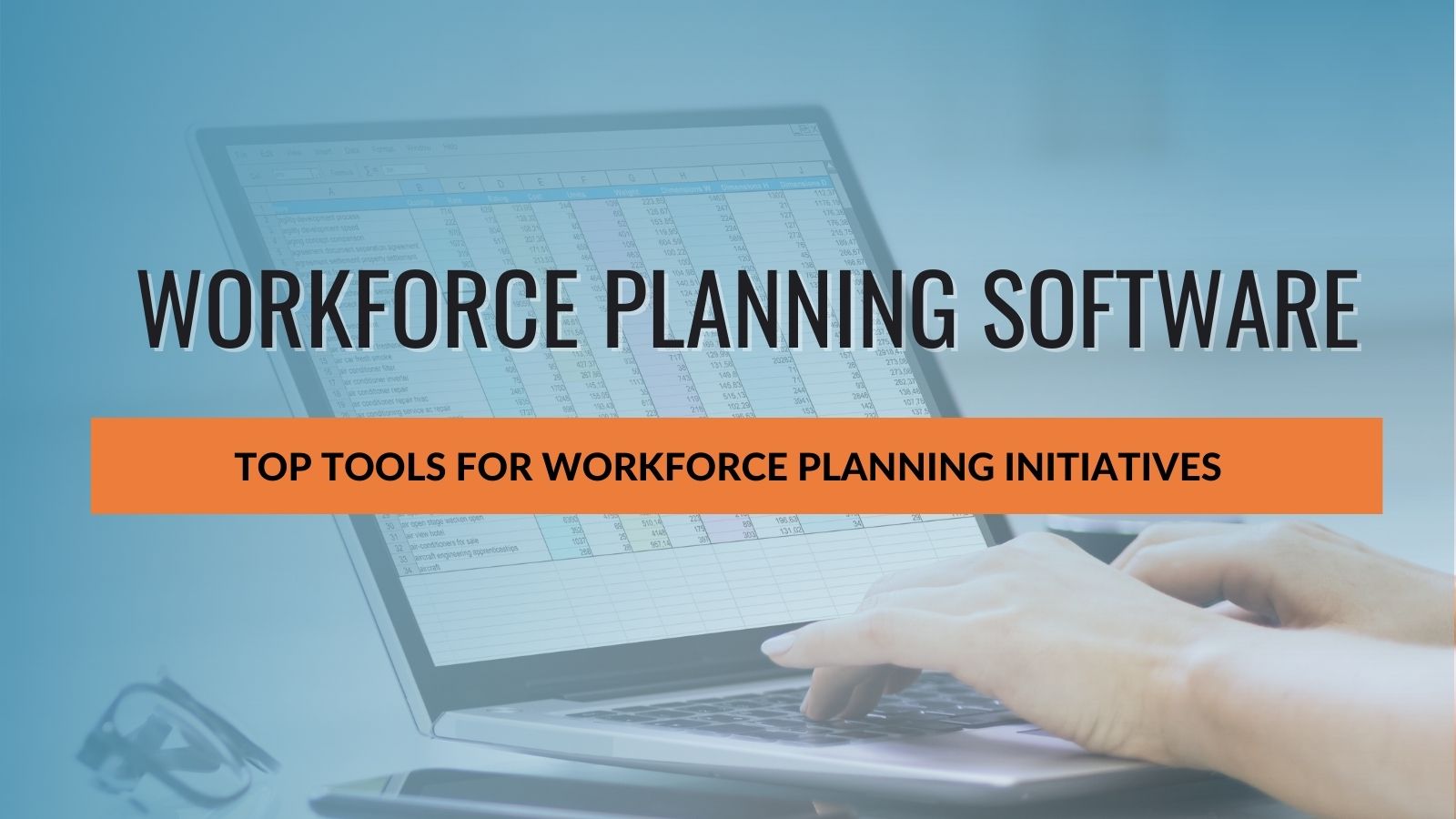 Simply put, workforce planning is the process of analyzing current and future workforce needs. The complex process of creating an effective workforce planning strategy involves the following steps:
Strategic Direction
Supply Analysis
Demand Analysis
Gap analysis
Solution analysis
You can read more about each of these steps here. Organizations that implement effective workforce planning experience reduced hiring costs, decreased turnover, and speedier hiring processes.
The value of workforce planning
The value of implementing a workforce planning strategy is that it ensures you have the employees you need with the skills you need in the positions you need. Its importance also lies in developing plans for potential or forecasted skills gaps and ensures a talent pipeline for those needs. Workforce planning, when done correctly, maximizes profits and helps your organization reach your strategic business and people goals.
Workforce planning software solutions
Workforce planning software can help you accomplish strategic workforce planning. It takes the guesswork and human error out of what can be a complicated process. Workforce planning software are programs that allow companies to determine how to best leverage their teams' schedules, workload, and capacity. These tools combine various relevant functionalities, including:
Employee collaboration tools
Scheduling
Labor management and planning
Absence management
Payroll management
Compliance
Analytics and Reporting
Top 10 workforce planning tools and platforms for 2023
There are many different types of software solutions for implementing workforce management initiatives. Here are few that are popular:
Workday
Through time tracking, automated scheduling, labor optimization, operational analytics, automation, demand forecasting, absence management, and frontline workers, Workday helps companies manage the operational deployment of hourly workers and provides operational agility.
Visier
Visier helps companies find and keep talent while giving visibility into its hiring funnel and analyzing success factors and exit risks.
Planful
Planful's workforce planning solutions help track accurate and current data by aligning with a company's people strategy and across departments.
Anaplan
Anaplan's Connected Planning platform helps companies develop a dynamic workforce blueprint that enables them to align and execute your strategies and operations.
Clear Company
Clear Company allows businesses to easily build and share staffing scenarios and facilitate decision-making with centralized, interactive workforce planning software.
Charthop
Charthop introduces a single source of truth that brings performance, compensation, and demographic data together, along with built-in forecasting tools to compare the cost and impact of proposed headcount and raise plans using potential scenarios.
Saviom
Saviom's Enterprise Workforce Planning (EWP) software enables companies to plan, forecast in real time, and build an optimized workforce to eliminate market uncertainties.
ActivTrak
ActivTrak workforce planning software helps companies identify where to redistribute workloads, and compares productivity for both remote and onsite enabling data-driven decisions.
Orgvue
Orgvue provides a technology foundation that enables companies to align their workforce capacity, capability, and cost by bringing together strategic workforce planning, operational workforce planning, and organizational design in one continuous planning cycle.
Vena Solutions
Vena Solutions leverages an Excel interface and combines it with advanced modeling capabilities, data integrations, and dashboards to help with your headcount planning processes.
Build your talent pipeline for tomorrow
Regardless of which technology or platform you select, workforce planning is part of an agile people strategy. Fully understanding your current workforce capabilities and being able to predict future needs is vital to achieving your strategic financial and people goals.
If you have examined your future needs and realized there are gaps coming down the road, consider partnering with Orion Talent through our award-winning Recruitment Process Outsourcing or HireSkills Workforce Planning & Development Solutions. These customized talent solutions are part of a consultative TA strategy that offers change management, an optimal balance of technology-enabled efficiencies, and high-touch client engagement.

RSS Feed
Subscribe to Orion's Blog