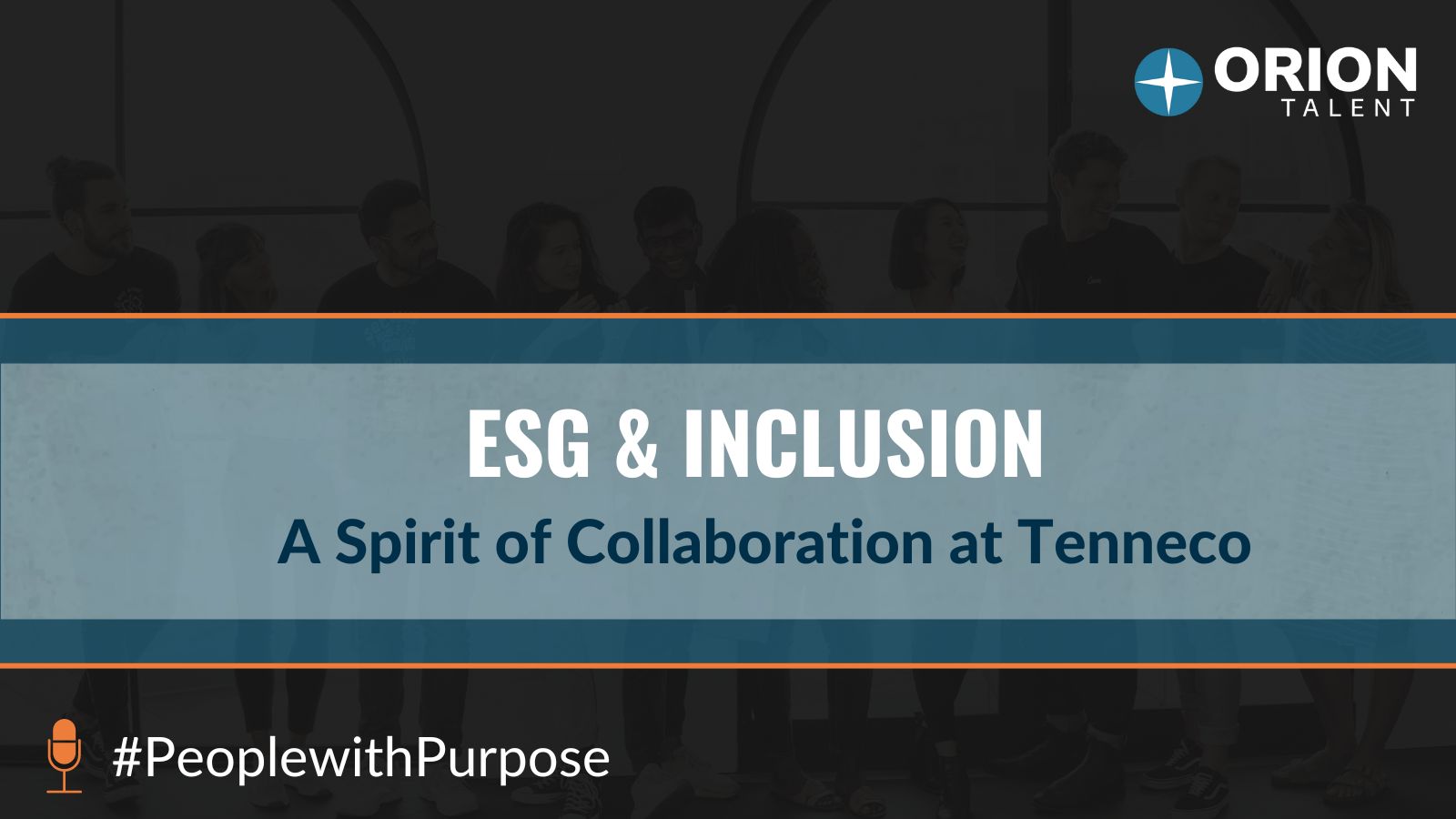 In this episode of #PeoplewithPurpose, Steve Amsden hosts Deb Sinta, VP, Global Talent, Inclusion & Culture, at Tenneco, one of the world's leading designers, manufacturers, and marketers of automotive products. The automotive industry is in a period of incredible transformation right now. At Tenneco, this transformation is much more than technological. Tune in to learn about Tenneco's award-winning approach to diversity and inclusion and how the company lives up to its DEI promises.
Becoming an Employer of Choice
Diversity includes all the differences people exhibit; most of us cannot fit into any one category. Steve points out that the new talent generation identifies in up to 70 different ways, and people don't want to be labeled as just one thing anymore. Inclusion is key.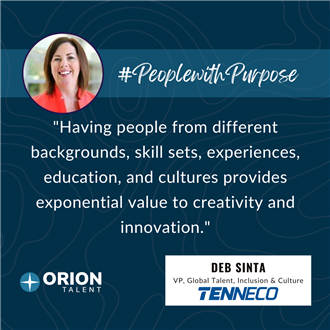 "What I like to tell our leaders at Tenneco is that inclusion is cognitive. Inclusion is a choice we make every day when we come to work, when we engage with our team members, and when we're running meetings and doing things day to day," says Deb, "We're making conscious decisions to be inclusive, and I think what's unique about Tenneco is that we've consciously made this decision to do this work."
Tenneco's efforts have proven successful. Their commitment to business integrity led to them being honored with a position on the 2022 World's Most Ethical Companies Honoree List. To be an Employer of Choice, companies must strive to create an engaging, inclusive, high-performance culture. "The paycheck only goes so far," Deb says, "There's something about being part of something bigger than yourself and understanding how what you do day-to-day contributes to that."
The Role of ESG in Diversity
For the team at Tenneco, inclusion is about the culture they create, and Environmental Social Governance (ESG) plays a large role in that. ESG, which covers a wide array of socio-economic issues including employment practices, diversity and inclusion, social and cultural ethics, and sustainability, ensures Tenneco measures its progress and is living up to the DEI statements it makes. The work being accomplished is done out of a passion for the topic, and this is the key to its success. This passion is illustrated through Tenneco's Idea Board and Business Resource Groups, which are making things happen in a powerful way.
Advice for Next-Generation Talent
Steve ends each podcast by asking guests for career advice, and this episode did not disappoint. From creating a T-chart to balancing good days with bad, you'll hear how to follow your passion and find a purpose that fuels you.
"I really believe you should have more good days than bad," Deb recommends, "If you get to a point where you're having more bad days than good, I think that's the time to move on to something else." She also discusses her opinion about work-life balance and the rules of thumb that have governed her career. When she's doing meaningful work with people she admires and can learn from, the work is worth her time. She recommends that new graduates strive for that as well. Think about what engages you and do that enthusiastically.
Subscribe to #PeoplewithPurpose
Be sure to listen to ESG & Inclusion: A Spirit of Collaboration at Tenneco for more words of wisdom and inspiration to help your business walk the walk when it comes to DEI Initiatives. And you can check out Careers with Tenneco and apply to the next step in your career journey. If you don't already subscribe to our #PeoplewithPurpose Podcast, be sure to hit subscribe on your favorite Podcast app today and check out previous episodes. You won't want to miss the great conversations we've had so far with business leaders making waves in the DEI space.

RSS Feed
Subscribe to Orion's Blog